BOA
Three Under-the-Radar BOA Facts You May Have Missed in September
Three Under-the-Radar BOA Facts You May Have Missed in September
Before we dive head-first into BOA 2022's busy October, here are three storylines you may have missed during two September weekends of competition.
Sep 30, 2022
by Jeff Griffith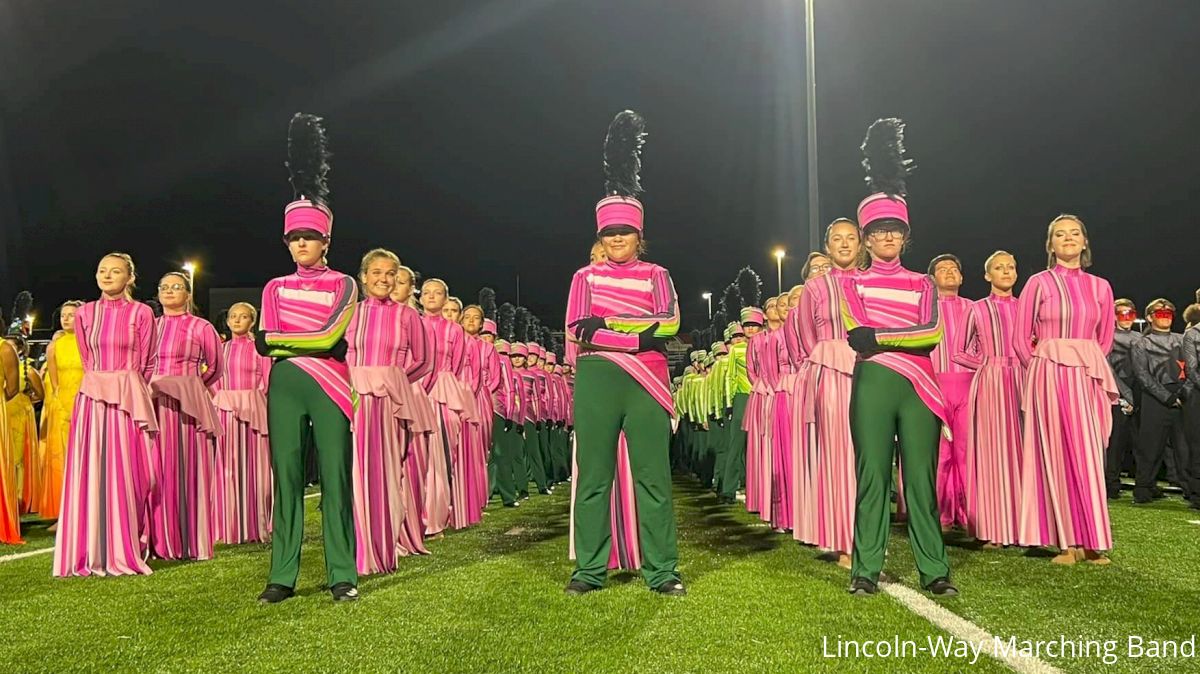 Happy final day of September!
Yeah, I know, October got here in about 12 seconds. My head's still spinning a little bit; and if you follow along with the BOA season, your head, too, will start spinning even faster, as the calendar's 10th month will feature the vast majority of 2022 BOA events, including a pair of Super Regional events.
So, before we dive head-first into the gauntlet of BOA contests that is October, here are three interesting storylines you may have missed during two September weekends of competition:
1. Scores are — maybe — a little bit down?
Let's make on thing clear; it's way too early to make sweeping statistical declarations about the BOA season.
With that in mind, this will be one to keep an eye on as more data points develop into the month of October — especially as Super Regionals roll around and data grows exponentially. But, yeah, in a very basic sense, scores are a little lower out of the gates than they were in September 2021.
At events in 2021's final weekend events, four winning scores averaged out to just shy of 83.000. The same weekend in 2022 featured an average winning mark of about 81.500. It's not a gigantic difference, but it's a difference.
Digging a little further, the average score of a top-three ensemble in seven September 2021 events — so, 21 total data points — was about 78.800. The same experiment in 2022, featuring eight events, yields an output of about 77.200.
There's no argument to be had or point to be made off of this information; you could reasonably pin it to a wide variety of different factors, or simply argue there's no correlation, which is likely true. If I had my educated guess, top scores will gradually normalize over the next few weeks, as they often do, with more permutations of more competitors at more venues. But this data is, if nothing else, interesting.
2. Michigan Bands Show Out
Michigan as a hotbed for high school marching band isn't always talked about loudly, on a National scope. It's always "Indiana" this and "Texas" that and "California" this. And that's fair, those regions always produce a ton of competitive success in various scholastic marching circuits.
But the mitten-shaped state's got some big-hitters. It proved that during BOA's second week.
Many Michigan bands don't end up making the trip, for one reason or another, to the BOA Grand Nationals. In 2022, five Michigan bands will compete — in comparison to 31 from Ohio and 15 from Indiana — at the season-ending BOA event. 2021 and 2019 each saw the same number of Michigan-based Grand Nationals participants.
That's not to knock on Michigan; not at all. But it's simply to qualify the statement that, maybe, Michigan's top bands don't garner the national BOA community spotlight garnered by other states — the national spotlight they certainly deserve.
So, briefly, here's that spotlight.
A pair of Michigan bands went into Toledo last weekend, at an event littered with Ohio and Indiana bands, some of which have been in or around the Grand National Finalist pool in recent years, and went 1-2 in the rankings.
It was close with perennial Grand National Finals contender Homestead (IN), but Jenison and Rockford popped out the event's top two scores, making a statement on behalf of the Great Lakes State.
Both bands were among the few from their home state that competed at Grand Nationals in 2019 and 2021, each appearing in Semifinals on both occasions. Jenison will make the trip to Indianapolis once again this November.
3. Local Love
Keeping with the theme of "under-discussed" marching band regions, the early BOA slate has put several of them on display in its first two weekends.
New Mexico, for starters had several of its bands go head-to-head with a slew of Texas programs, and the lineups stacked up about evenly from state to state. Out of 19 total participants at the September 17 in Las Cruces, 10 were from New Mexico, eight from Texas and one from Arizona.
Finalists were split almost evenly — seven from New Mexico, five from the Lone Star State. And ultimately, New Mexico's Clovis High School held down the fort for the "Land of Enchantment."
Iowa's another one; the September 24 event just outside of Des Moines was one of the more diverse BOA events you'll see in terms of states represented, with six states featured on a setlist of 15 bands. For reference, aside from Illinois, the other five states — South Dakota, Minnesota, Iowa, Kansas and Nebraska — will combine to send just one band to Grand Nationals. So, this Des Moines event was many midwest states' time to shine on the BOA.
And shine they did; bands from all six of the represented states earned spots among the Top 10, with the event's top five featuring ensembles from five different homes — South Dakota (1st, Lincoln), Illinois (2nd, Lincoln-Way), Nebraska (3rd, Bellevue West), Kansas (4th, Blue Valley Southwest) and Iowa (5th, Davenport Central).
Early October will feature its fair share of strong, regionalized lineups outside of the normal scope of the national BOA storylines. Flagstaff, Arizona, for example, will feature a wide variety of western bands from states that don't often send bands to Grand National Championship events — those being Arizona (10), Nevada (3), Colorado (2) and New Mexico (1).