BOA
BOA Weekend Recap: Strong Scores Close Out October's Competitive Slate
BOA Weekend Recap: Strong Scores Close Out October's Competitive Slate
The final weekend of October Bands of America action ended with high scores, razor-thin finishes, and riveting competitive storylines. Your Oct 28-29 recap
Oct 31, 2023
by Natalie Shelton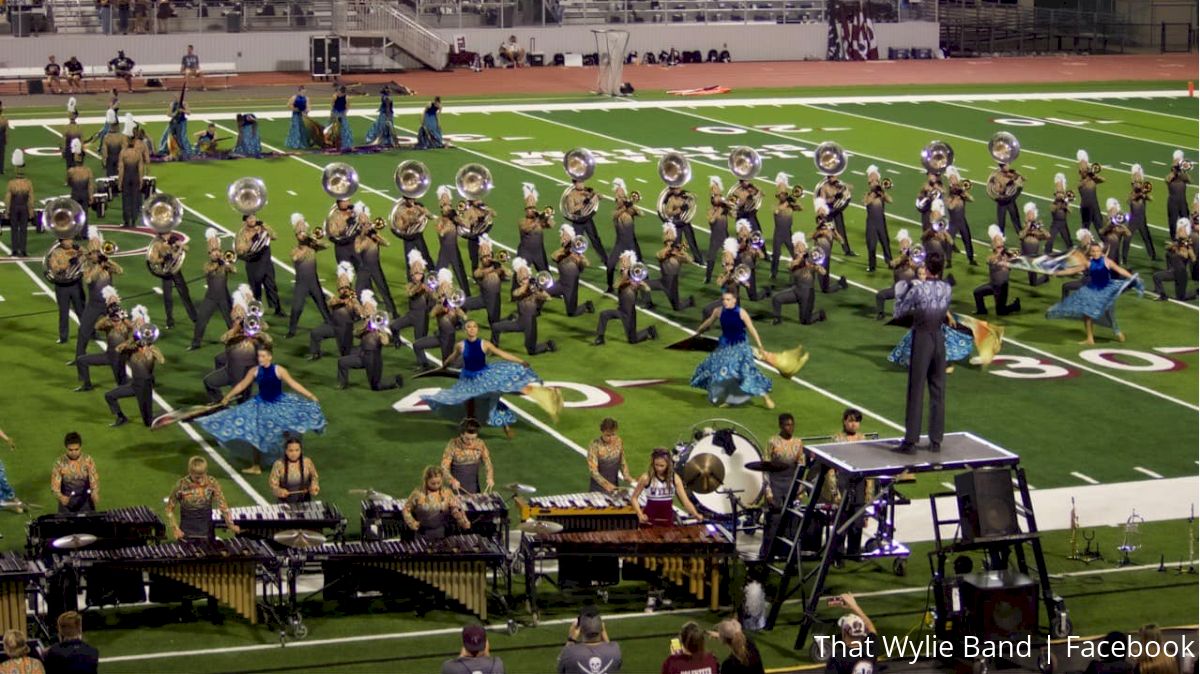 Several nationally-acclaimed band programs posted strong competitive results across the Bands of America landscape in the final weekend of October.
As the countdown begins to BOA Grand Nationals, November 9-11 in Indianapolis, here's everything to know from October 28's action:
Blue Springs wins big at St. Louis Super
Performing in its hometown, Blue Springs — a perennial power, which took 10th overall in its most recent trip to the Bands of America Grand Nationals, in 2021 — left no doubt at Saturday's St. Louis Super Regional.
The Missouri band posted the highest BOA score to date this season, winning the event with a 93.400 and ousting the rest of the two-day field by more than three full points. Blue Springs also won Class AAA, swept all caption awards, and is poised to compete at BOA Grand Nationals next month.
The only other band to break 90 points took second place and a Class AAAA title — that's O'Fallon Township, from just over the Illinois-Missouri border, which recently took fifth at the BOA Indianapolis Super Regional.
Several bands finished within striking distance of the 90-point mark, as Texas-based Westwood (3rd, 89.700) outscored Arkansas-based Bentonville (4th, 89.550) by just 0.15 points for a top-three position. Rosemount (MN) and Southlake Carroll (TX) also broke 88 points.
Wrapping up the remaining class titles, Morton (IL) won Class AA while Marian Catholic (IL) earned top Class A honors.
Razor-thin margin separates the top two in Waco
A pair of Texas bands were split by a ridiculously close margin of 0.05 points Saturday in Waco, Texas, with Dripping Springs (87.350) taking home the photo-finish victory ahead of Wylie (87.300).
The two tied for Outstanding Music Performance, while Outstanding Visual Performance went to Wylie and Outstanding General Effect went to Dripping Springs. Saturday's Waco event didn't feature a Finals round, so Dripping Springs' score was also good for a Class AAAA title, while third-overall Clear Brook (84,700) won Class AAA.
Rock Hill (82.800), which scored fourth overall, took two of three Class AAA caption awards from Clear Brook, but a sizable gap in General Effect made the difference.
Moe & Gene Johnson (81.150) rounded out the top five while taking third in Class AAAA, and outscored McKinney (6th, 80.900), Braswell (7th, 80.600), and Winston Churchill (8th, 80.000) all by less than a point and a half.
A close finish highlights loaded SoCal event
Just one point separated the top three bands at Saturday's Riverside, California event. Ayala (88.750) and Vista Murrieta (87.750) — two of this past year's top four finishers at the WGI Percussion World Championships — took first and third respectively, with Gahr (88.150) splitting the difference in second place.
Ayala swept all captions and took home a Class AAAA title, while Gahr won Class AA. San Marcos (85.900), which finished in fourth behind Vista Murrieta in Finals, had outscored Vista Murrieta in Prelims competition.
A pair of California bands, Damien (Class AA) and El Dorado (Class AAA), also took home their respective class championships.
Dartmouth runs away at East Coast showdown
One of the few BOA events in the northeast United States featured a well-known name taking home a resounding victory, with Dartmouth defeating a sizable field by a margin of 3.05 points Saturday on the campus of Rutgers University.
Dartmouth, widely known as an annual competitive force on the indoor percussion scene, but also a highly-successful band program as well, earned all three caption awards and won a Class AA title. Also competing in Class AA, overall second-place Unionville (83.600) posted an impressive score, edging out fellow Pennsylvania band and Class AAA winner Downingtown West (82.750).
Nearly three points separated the top three in Piscataway, New Jersey, from the rest of the field. John P. Stevens (NJ), which took seventh overall, won Class AAAA, while Verona (NJ) represented Class A at the East Coast event.
Each of Saturday's top three bands, as well as several others from the event, will appear at this coming weekend's USBands Open Class National Championships, which can be streamed live on FloMarching.