BOA
RECAP: The 2023 BOA Season Ends with A Bang, Avon Crowned Victor in Indy
RECAP: The 2023 BOA Season Ends with A Bang, Avon Crowned Victor in Indy
The 2023 Bands of America season wrapped up this past weekend with Avon High School claiming the Grand National Champion title for the first time since 2010
Nov 14, 2023
by Natalie Shelton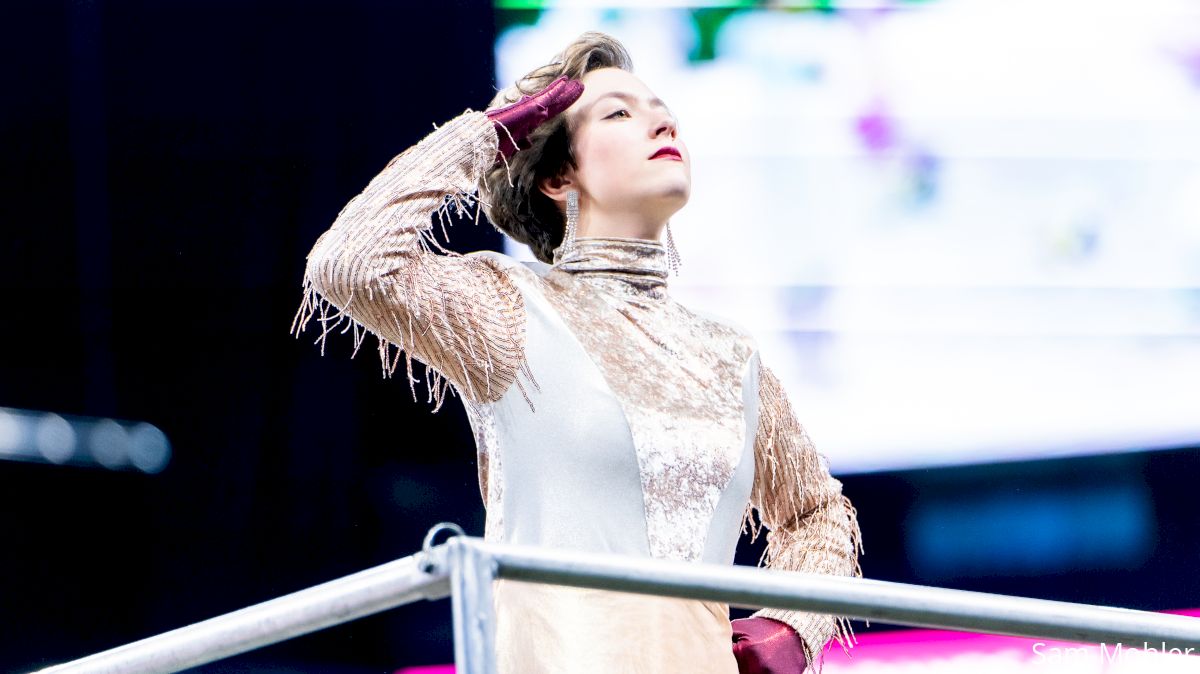 The 2023 Bands of America season is in the books, and calling its finish exciting is an absolute understatement.
For the first time since 2011, Avon (IN) took home the title of Grand National champion. But for the first time since 2016, the Grand National champion was not the Class AAAA champion.
Bands of America awards its class championships and awards based on Grand National Semifinals results. Following their Semifinals performances, Avon and Carmel were separated by a quarter of a point, in favor of Carmel, the defending Grand National champions.
When all was said and done, though, Avon flipped the script. Its top score of 97.475 ousted Carmel's tally (97.275) by two-tenths of a point.
The last time a Grand National champion was not also the champion in its class, Avon was actually on the wrong end of the coin. In 2016, Avon earned a Class AAAA title in Semifinals, but came up short behind Carmel in Finals. The year prior, Broken Arrow (OK) took home the overall title, despite Hebron (TX) winning Class AAAA. Every year since, though — until 2023 — it's been a sweep.
Avon earned two caption awards in Finals — Outstanding General Effect and Outstanding Visual Performance. Hebron, which took third place with a score of 95.700, won Outstanding Music Performance.
In a razor-thin race for fourth, Missouri's Blue Springs (4th, 95.075) — the weekend's Class AAA champion — ousted Texas' The Woodlands (5th, 95.025), largely driven by an advantage in General Effect. The two bands tied in Music. Representing Ohio, William Mason (6th, 94.350) wasn't far off the pace for the top five, and earned a second-consecutive top-six finish after earning fourth in 2022.
In total, nine combined bands from Indiana and Texas reached Finalist status, and five of them dominated the bottom half of the Finals standings. Texas bands Pearland (7th, 91.800), Round Rock (8th, 90.625), and Keller (10th, 90.200) — alongside Arkansas' Bentonville (9th, 90.450) — were among the 10 total bands to break 90 points, outdoing last year's total of eight.
Rounding out the Finals leaderboard was a pair of Indiana bands — both of which made the Grand National Finals a year ago — in Brownsburg (11th, 89.350) and Fishers (12th, 88.900).
The race to get into Finals, though, was also incredibly close. Fishers' Semifinals score, 90.200, was enough to push them into the Top 12 — and in Semifinals, just 0.15 separated 10th, 11th, and 12th place — but 13th-place James Bowie (TX) was impeccably close, scoring 89.900. In 14th, fellow Texas band Claudia Taylor Johnson (89.000) was also in striking distance.
While neither scored among the Top 12 to compete in Finals, Kiski Area (AA) and Bourbon County (A) each took home their own class's championship titles, while sweeping class caption awards.