2018 Bands of America Tennessee Regional Championship, pres. by Yamaha
Camdenton Dives Head First Into Ambitious 2018 Season
Camdenton Dives Head First Into Ambitious 2018 Season
Camdenton High School was on top of the world after making finals at BOA St. Louis last year. This year, they've got their sights on Grand Nationals.
Sep 21, 2018
by Jeff Griffith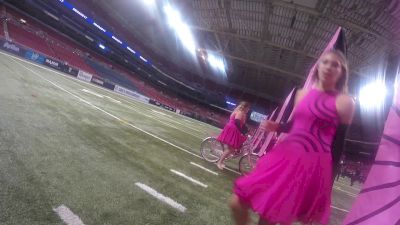 Unlock this article, live events, and more with a subscription!
Get Started
Already a subscriber? Log In
Director Paul Baur and his Camdenton High School staff sat on pins and needles in the stands at The Dome at America's Center in St. Louis.
They were impatiently awaiting prelims results from the 2017 Bands of America St. Louis Super Regional. One by one, the 14 finalists were announced, slowly—probably far more slowly from the perspective Baur and his cohorts—out of 65 competing bands in the Gateway City.
"We're all a pretty emotional staff," Baur said. "I know I can get pretty emotional. When they called our name, it was just this relief, like I've never had before."
For the group from a small town in Missouri, achieving the status of St. Louis Super Regional finalist was the pinnacle. It marked the completion of their 2017 competitive season—in mid-October, as had always been the case in years prior.
"It was magical," Baur said. "I know there are people that make finals at a thing like that all the time. For us, that was our first time ever making finals."
That moment set a new standard. It created momentum.
And now, because of that momentum, it's no longer the benchmark.
"For us, it's a whole new ballgame," Baur said.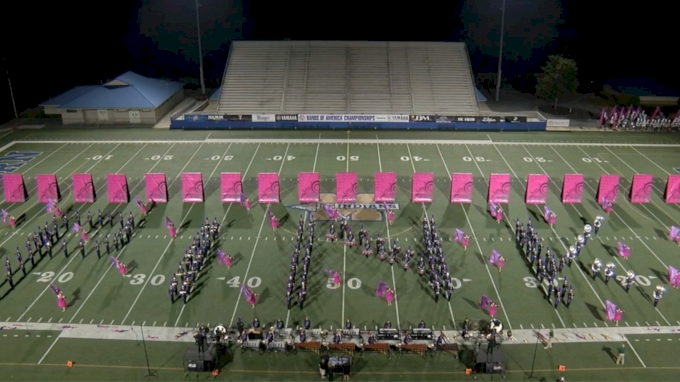 Camdenton performing 'Tickled Pink' in 2017
In 2018, Camdenton High School will make its first trip to the BOA Grand Nationals in Indianapolis. When it does so, it'll bring a group of students that's had—in Baur's eyes—brand-new levels of motivation since the start.
"The kids came in day one ready to go," Baur said. "This year, it was different. They were more prepared, they did more things in the summer, they work harder than I've ever had a band work, because of what they experienced."
"They really came on fire right from day one," he added.
Camdenton's upcoming tour—which kicks off September 29 at the BOA Tennessee Regional in Clarksville, TN, will be one of the more ambitious for any band in the country, let alone one that has never competed at the Grand Nationals prior to this season.
Then, a trip south to be the only non-Texas band at the San Antonio Super Regional, November 2-3.
The band will travel over 3,200 miles.
"You have to jump in eventually," Baur said. "We decided, if we're going to jump in, we're going to jump in really big. We thought, 'You know what, if we're going to go to Grand Nationals, let's really jump in full force,' and we're going to San Antonio, too."
A hallmark of its 2017 season, Camdenton performed the fan-favorite show "Tickled Pink," that played on themes of the "Pink Panther" films.
While 2018's edition might not be a carbon copy—"You can't do Pink Panther every year," as Baur said—he expects a similar level of audience engagement with an exciting repertoire and a colorful visual palette.
Camdenton's production, "REDHOT!" will feature the likes of Aaron Copland's "The Red Pony," and Chris de Burgh's "The Lady in Red." It will also feature 12 more backdrop props—for a grand total of 33—than last year's show.
"It's kind of in the same mold, but it's a little more sophisticated," Baur said. "We still wanted to keep that kind of fun adrenaline going, but maybe be a little more sophisticated in the music as well."
And when all is said and done, they'll be able to hang their hat on an inaugural performance at Lucas Oil Stadium, possibly even more than one.
"We'd like to go out and hold our own and have people say, 'Hey, we really enjoyed your band and think you deserve to be here,'" Baur said. "We want to go and show we made the right decision to go to these festivals."