2020 DCI Performer Showcase presented by System Blue.
Presented by System Blue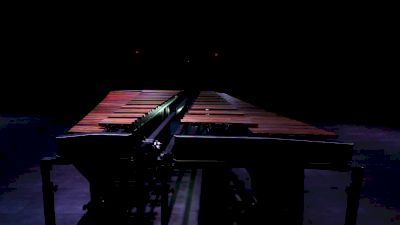 Unlock this video, live events, and more with a subscription!
Get Started
Already a subscriber? Log In
Maxwells Demon performed by Rob Martin and Nikolai Coletta
Aug 8, 2020
This is the Crown Duo's performance of their 2020 DCI I&E submission entitled: Maxwell's Demon. All respective rights go to the owner/composer Chris Goulet. Over the course of three days, The Crown Duo (comprising of Rob Martin and Nikolai Coletta) rehearsed for over 25 hours to bring together an original composition created by a friend of our's named Chris Goulet. Chris Goulet originally created this piece for a full front ensemble comprising of standard instruments such as marimbas, vibraphones, a xylophone, synths, drum sets, and auxiliary percussion. We cannot thank Chris enough for helping us rewrite this into a marimba duet in order for us to perform in the DCI 2020 I&E virtual competition. We also want to specifically thank two people: Ryan Williams, for graciously giving us his time to help record and edit the piece, and Dean Johnson, for helping us bring out the potential in this piece. We hope that by the end of this piece you have your own, unique understanding of what Maxwell's Demon might represent and how the piece progresses.