2022 DCI Southwestern Championship presented by Fred J. Miller, Inc.
Ultimate Watch Guide: 2022 DCI Southwestern Championships
Ultimate Watch Guide: 2022 DCI Southwestern Championships
From performance times to who to watch on the bubble, here's everything you need to know ahead of the DCI Southwestern Championship on Saturday, July 23rd
Jul 20, 2022
by Natalie Shelton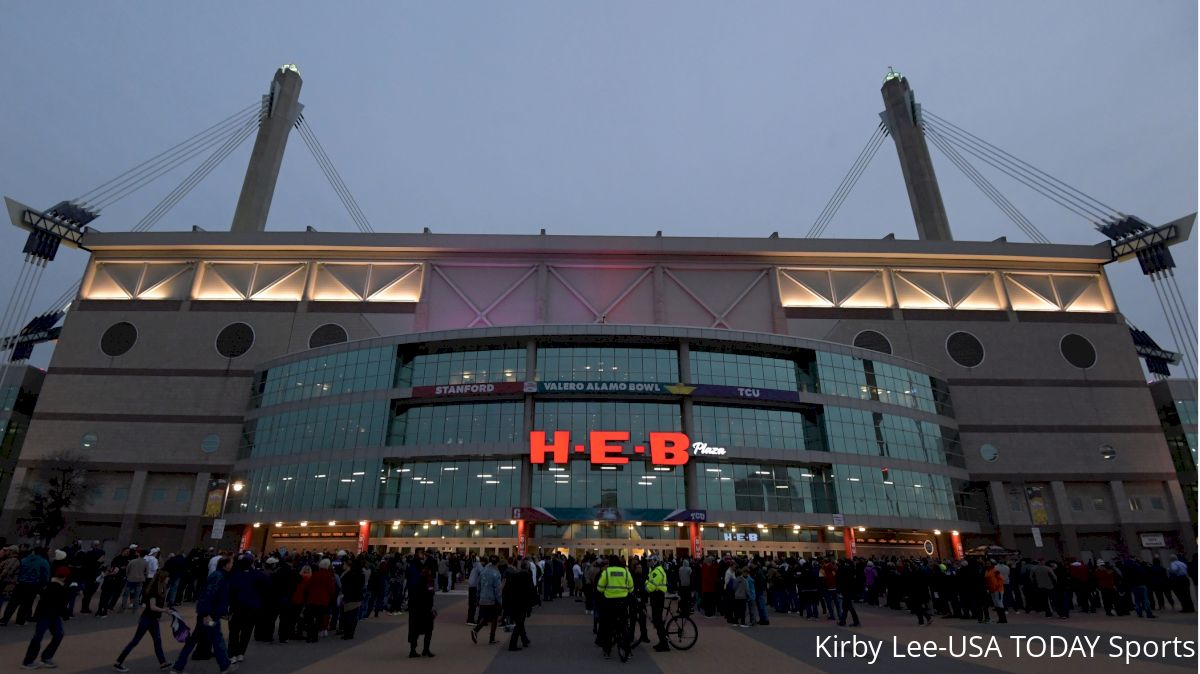 From performance times to who to watch on the bubble, here's everything you need to know ahead of the 2022 DCI Southwestern Championship on Saturday, July 23rd in San Antonio, TX. The schedule is packed with performances from 20 corps, giving fans and viewers their best chance at getting a sneak peek at our potential DCI World Championships Finals line-up.
Action in the Alamodome begins at 1:30pm CT with the Welcome and National Anthem, and transitions straight into our first performance from Open Class corps Guardians, followed by performances from the World Class kicking off with Pacific Crest.
Stream the 2022 DCI Southwestern Championships
Start time: 1:30pm CT
Everything You Need To Know About DCI 2022
2022 Streaming Schedule | DCI 2022 At A Glance | 2022 Production Improvements
Focal Points & Questions
On the Bubble
Troopers, Crossmen, and Madison Scouts are the corps to watch "on the bubble" of the top 12.
Crossmen currently holds the highest score of the three, most recently earning a 75.900 at DCI Memphis.
Troopers are currently sitting at 14th, with a current gap of a point and a half between them and Crossmen who are sitting at 13th.
Bottom 6 Finalists
As of July 20th, the only two corps to not score above 80 points are the Blue Knights and the Colts. They'll face off for the first time this season at DCI Denton.
The Cavaliers are back after almost two weeks out of competition due to COVID protocol. How will they bounce back, and where will they end up placing in their next few competitions as they get back to full strength?
While Phantom Regiment and Mandarins have yet to meet each other during the 2022 season, they've been scoring similarly at shows; Less than one point separates their earned scores for their last four competitions.
The Cadets have earned the highest score out of the bottom six finalists, most recently netting an 82.050 at DCI Memphis.
Top 6 Finalists
According to their most recent scores, the top three are Carolina Crown, Blue Devils, and Bluecoats.
The next three are Boston Crusaders, Santa Clara Vanguard, and Blue Stars.
The top 3 were separated by the next 3 by a margin of 0.375 at DCI Broken Arrow
DCI Broken Arrow marked the first time many of these corps competed against each other in the 2022 season. When you take a look at the full breakdown of that show, in particular, you can see how neck-and-neck the top 5 were.
The caption race is TIGHT - at DCI Broken Arrow:

SCV won drums by 0.3 points over Boston
Blue Devils won brass by 0.1 points over Crown
Boston won Guard by 0.2 points over Blue Devils
BD won visual by 0.2 points over Crown
BD won GE by 0.8 points over Bluecoats
Performance Schedule
*Note that all times are CT and subject to change
| | |
| --- | --- |
| Time | Corps |
| 1:30pm | Welcome & National Anthem |
| 1:40pm | Guardians |
| 1:57pm | Pacific Crest |
| 2:14pm | Music City |
| 2:31pm | The Academy |
| 2:48pm | Genesis |
| 3:05pm | Intermission (30 minutes) |
| 3:35pm | Madison Scouts |
| 3:52pm | Troopers |
| 4:09pm | Crossmen |
| 4:26pm | Colts |
| 4:43pm | Blue Knights |
| 5:00pm | Phantom Regiment |
| 5:17pm | Intermission (60 minutes) |
| 6:17pm | The Cavaliers |
| 6:34pm | Mandarins |
| 6:51pm | Blue Stars |
| 7:08pm | The Cadets |
| 7:25pm | Bluecoats |
| 7:42pm | Santa Clara Vanguard |
| 7:59pm | Boston Crusaders |
| 8:16pm | Carolina Crown |
| 8:33pm | Blue Devils |
| 8:58pm | Scores Announced |
More Content To Enjoy
The Open Class Log Jam, Apps, Props & More!| The Upstage 2022 (Ep. 2)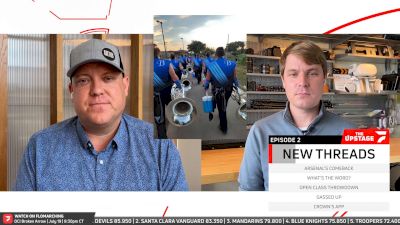 Extended Interview: SCV Drum Majors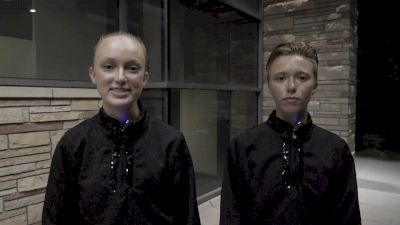 All Access: Blue Knights Horn Sergeant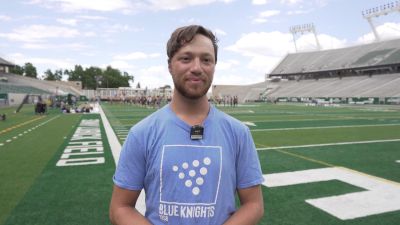 Highlight: The Cadets Rehearsal in Jordan, NY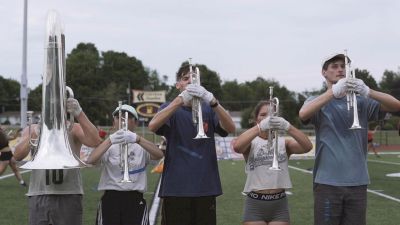 Additional Information
The Alamodome will have a clear bag policy in effect for this event, restricting the size and style of bags that will be permitted within the venue. For more detailed information, click here.