Beginning in the Fall, performers from across the country prepared auditions, drove to rehearsals, and have thrown down at various shows. Now it's time to put the finishing touches on the shows and go for it all at the 2018 WGI Percussion/Winds World Championships.

VENUE: UD Arena | Nutter Center | BB&T Arena | Hobart Arena | The Thunderdome at Northmont HS


Hobart Arena
On Thursday, April 19, the Percussion Independent Open preliminary round of shows will happen inside the Hobart Arena.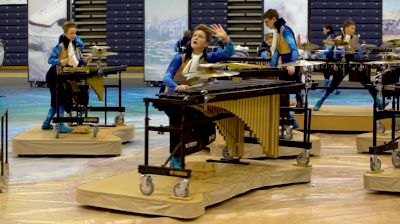 A Look Under The Hood Of Spirit's Spinning Platforms
Apr 1, 2018
We got to take a look under the hood of Spirit Winter Percussion's spinning platforms. These things are pretty cool!
Watch the 2018 WGI Percussion World Championships LIVE on FloMarching April 19-21!