Beginning in the Fall, performers from across the country prepared auditions, drove to rehearsals, and have thrown down at various shows. Now it's time to put the finishing touches on the shows and go for it all at the 2018 WGI Percussion/Winds World Championships.

VENUE: UD Arena | Nutter Center | BB&T Arena | Hobart Arena | The Thunderdome at Northmont HS


Hobart Arena
On Thursday, April 19, the Percussion Independent Open preliminary round of shows will happen inside the Hobart Arena.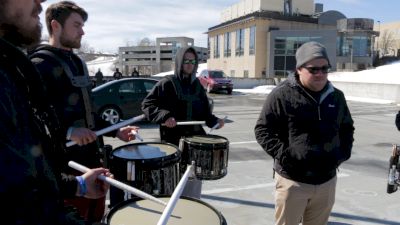 Create a free account to unlock this video!
Get Started
Already a subscriber? Log In
INov8 Snares Soak Up The Sun With Double Beat
Mar 28, 2018
INov8 had a great showing this weekend, taking first place in Independent Open class despite being such a young organization. The group looks to be a contender in the top of their class as they progress towards WGI World Championships.
The group topped Independent Open but was closely followed by ConneXus who closed the gap from 1.85 points to only .55 from prelims to finals.
Watch the two push to excellence at WGI World Championship prelims at Hobart Arena on April 19.