Completed

,

Aug 11-12, 2017
The wait is OVER! The 2017 DCI season will come to a climatic finish inside Lucas Oil Stadium at the DCI World Championships August 10-12. Beginning on Thursday, August 10th, corps from across World Class and Open Class will begin performing at 9am (EST) in the preliminary round. The top 25 scoring ensembles will then perform again on Friday, August 11th, beginning at 2pm (EDT) for the opportunity to reach Finals. And on Saturday, August 12th, the Finals for the 2017 DCI World Championships will take place. Beginning at 4:45pm (EDT), the top 12 drum corps will perform one last time for the chance to bring home the DCI World Championship!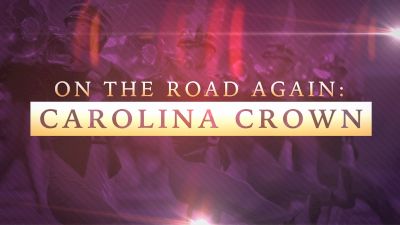 On The Road Again: Carolina Crown (Trailer)
Aug 18, 2017
Get your first look at the newest FloFilm that follows the Carolina Crown as they tour through Texas during the 2017 DCI season. Go behind the scenes to see how a world champion organization travels across the country, feeds 200+ people four times a day, and competes at the highest level of the marching arts.