Completed

,

Aug 11-12, 2017
The wait is OVER! The 2017 DCI season will come to a climatic finish inside Lucas Oil Stadium at the DCI World Championships August 10-12. Beginning on Thursday, August 10th, corps from across World Class and Open Class will begin performing at 9am (EST) in the preliminary round. The top 25 scoring ensembles will then perform again on Friday, August 11th, beginning at 2pm (EDT) for the opportunity to reach Finals. And on Saturday, August 12th, the Finals for the 2017 DCI World Championships will take place. Beginning at 4:45pm (EDT), the top 12 drum corps will perform one last time for the chance to bring home the DCI World Championship!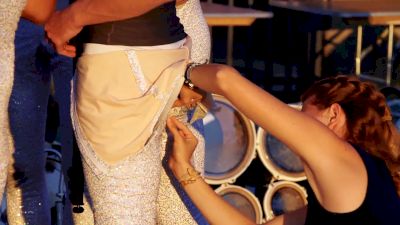 Top Stories Of 2017: #7 Blue Knights' Wardrobe Malfunction
Aug 13, 2017
To celebrate an incredible year in the marching arts, we have decided to highlight the top 25 stories from 2017. These are the most popular stories based on traffic to FloMarching that you, the fans, kept coming back to see over and over!
#7 Blue Knights' Wardrobe Malfunction
Andrew Petrie, bass drummer with the Blue Knights, had one hell of a Finals run at the 2017 DCI World Championships. He had so much energy and was having such a good time that his uniform couldn't handle it. Just take a listen to what happened in his own words.