Check out all of the newest content from Colts as they compete in the 2022 Drum Corps International summer tour! Want to watch Colts live on FloMarching? View the full 2022 DCI streaming schedule below to watch!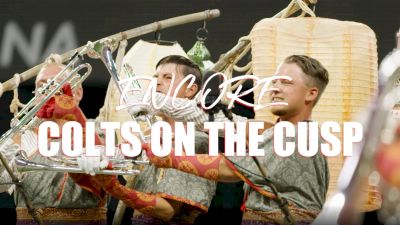 Encore: Colts on the Cusp
Sep 14, 2022
Colts have a historic year at the 2022 DCI World Championships.
Archives With Sound
Watch full performances with sound from DCI 2022, including performances from Colts and many more. Click here to explore the archives that FloMarching has to offer.
Want More Colts Content?
Check out our full Colts 2022 All Access collection here.
Photo Galleries
View our DCI 2022 Semifinals photo gallery (featuring Colts!) here.