Check out all of the newest content from Bluecoats as they compete in the 2022 Drum Corps International summer tour! Want to watch Bluecoats live on FloMarching? View the full 2022 DCI streaming schedule below to watch!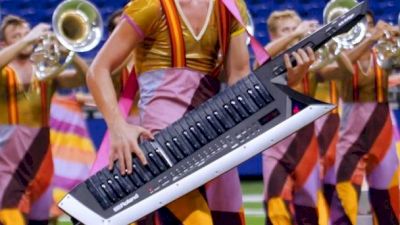 Bluecoats Keytar Solo Development - Ryan Jacobs
Aug 1, 2022
Hear from #Bloo22 Soloist, Ryan Jacobs, about the development of his keytar riffs & the revelations that brought it all together.
You can find Bluecoats on Instagram, Twitter, Facebook, and TikTok, @Bluecoats.
Learn more about Bluecoats and its programs at bluecoats.com.