2022 DCI Eastern Classic
Ultimate Watch Guide: 2022 DCI Eastern Classic
Ultimate Watch Guide: 2022 DCI Eastern Classic
Are you ready for one of the most competitive Allentown line-ups ever? It all goes down in Allentown this Friday and Saturday - August 5-6
Aug 2, 2022
by Benjamin Gonzalez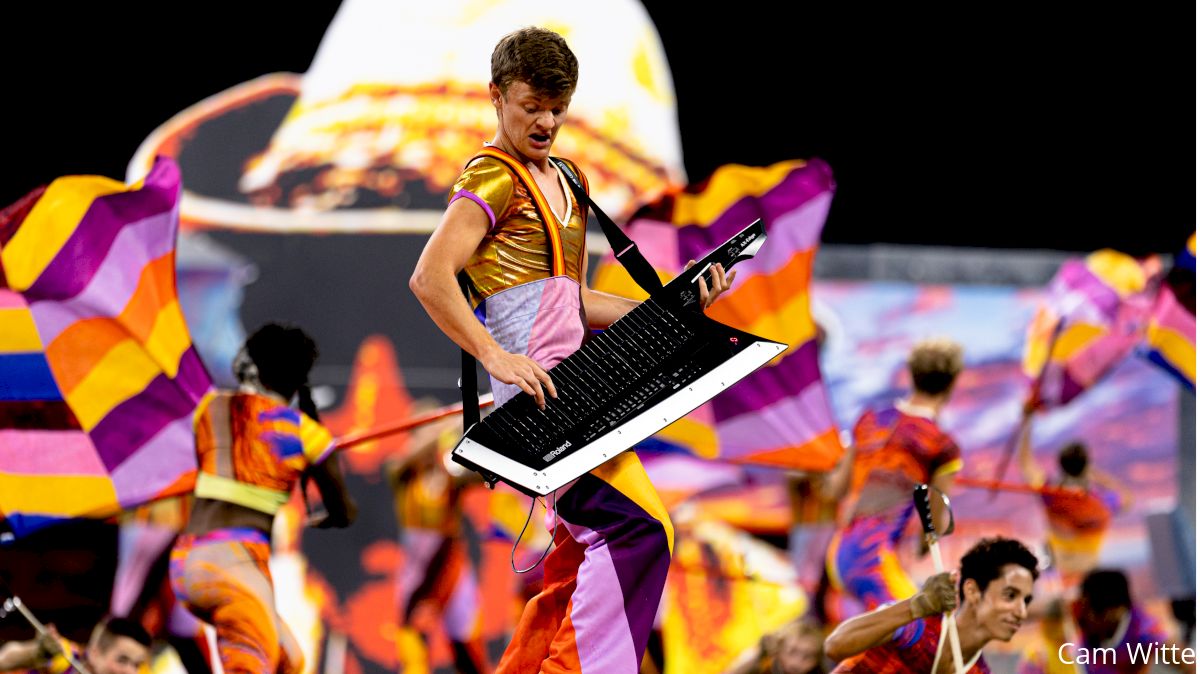 Here's everything you need to know ahead of the 2022 DCI Eastern Classic on Friday and Saturday, August 5-6th in Allentown, PA. The schedule is packed with performances from 22 corps over the span of two evenings.
The action begins Friday at 6:30pm ET with the Welcome and National Anthem, and transitions straight into our first performance from The Academy, followed by groups such as Music City, Blue Knights, and many more!
Don't forget, the action isn't over after Friday! Saturday's show begins at 6:30pm ET, followed by performances from Sonus Brass Theater and Reading Buccaneers before jumping into World Class with Genesis and Jersey Surf.
DCI Eastern Classic
Friday, August 5th, and Saturday, August 6th
Everything You Need To Know About DCI 2022
2022 Streaming Schedule | DCI 2022 At A Glance | 2022 Production Improvements
Focal Points & Questions
Top 3
Without performances by Blue Devils or Carolina Crown at NightBEAT, Boston Crusaders closed the gap between themselves and the Blue Devils, behind by a margin 0.5 - it'll be close folks!
Don't blink, the top 3 are bound to get more complicated and challenging to keep track of within the next two weeks - Bluecoats snuck into 3rd with a score of 92.725, placing them over Carolina by 0.325
4-6
While Bluecoats currently stand in 3rd, Crown's latest score of a 93.050 is likely to help their overall average of 91.975 go up, giving them a boost back up into their former overall placement - we shall wait and see!
SCV seems to be alone around 5th, being that their score will only continue to climb higher before Championships and the amount of 2.875 separating them and The Cadets.
7-9
Here we are again, in a back to back battle between The Cavaliers and Mandarins. In Atlanta, the Green Machine topped the Mandarins by less than a full point making this another week of a back-and-forth battle between the two.
10-12
The Colts have been steadily increasing their overall average and if that keeps up, we could potentially see their return to World Championships for the first time in over 15 years!
Bubble watch: Keep an eye on Crossmen, Blue Knights, and Colts as the three battle for their 11th and 12th place seeding to give them their Finals performance berth in Indy next week.
Schedules
*Please note that all times are in ET and subject to change
DCI Eastern Classic
Friday-Saturday, August 6-7
J. Birney Crum Stadium | Allentown, PA
Friday Lineup
| | |
| --- | --- |
| Performance Time | Corps |
| 6:30pm | Welcome & National Anthem |
| 7:10 | The Academy |
| 7:27pm | Music City |
| 7:44pm | Blue Knights |
| 8:01pm | Mandarins |
| 8:18pm | Colts |
| 8:35pm | Intermission |
| 8:55pm | Phantom Regiment |
| 9:12pm | Bluecoats |
| 9:29pm | Blue Devils |
| 9:46pm | Boston Crusaders |
| 10:36pm | Scores Announced |
Saturday Lineup
| | |
| --- | --- |
| Performance Time | Corps |
| 6:30pm | Welcome & National Anthem |
| 6:40pm | Sonus Brass Theater |
| 6:52pm | Reading Buccaneers |
| 7:09pm | Genesis |
| 7:26pm | Jersey Surf |
| 7:43pm | Pacific Crest |
| 8:00pm | Madison Scouts |
| 8:17pm | Troopers |
| 8:34pm | Intermission |
| 8:54pm | Crossmen |
| 9:11pm | The Cavaliers |
| 9:28pm | Blue Stars |
| 9:45pm | Santa Clara Vanguard |
| 10:02pm | The Cadets |
| 10:19pm | Carolina Crown |
| 10:36pm | Scores Announced |