2022 Corps at the Crest - San Diego
Recapping the SoCal Home Stand & Looking Ahead To the DCI Tour Premiere
Recapping the SoCal Home Stand & Looking Ahead To the DCI Tour Premiere
And we're off - The 50th Anniversary Tour has officially begun! We're recapping the 3-day SoCal home stand and previewing tonight's DCI Tour Premiere event
Jun 28, 2022
by Benjamin Gonzalez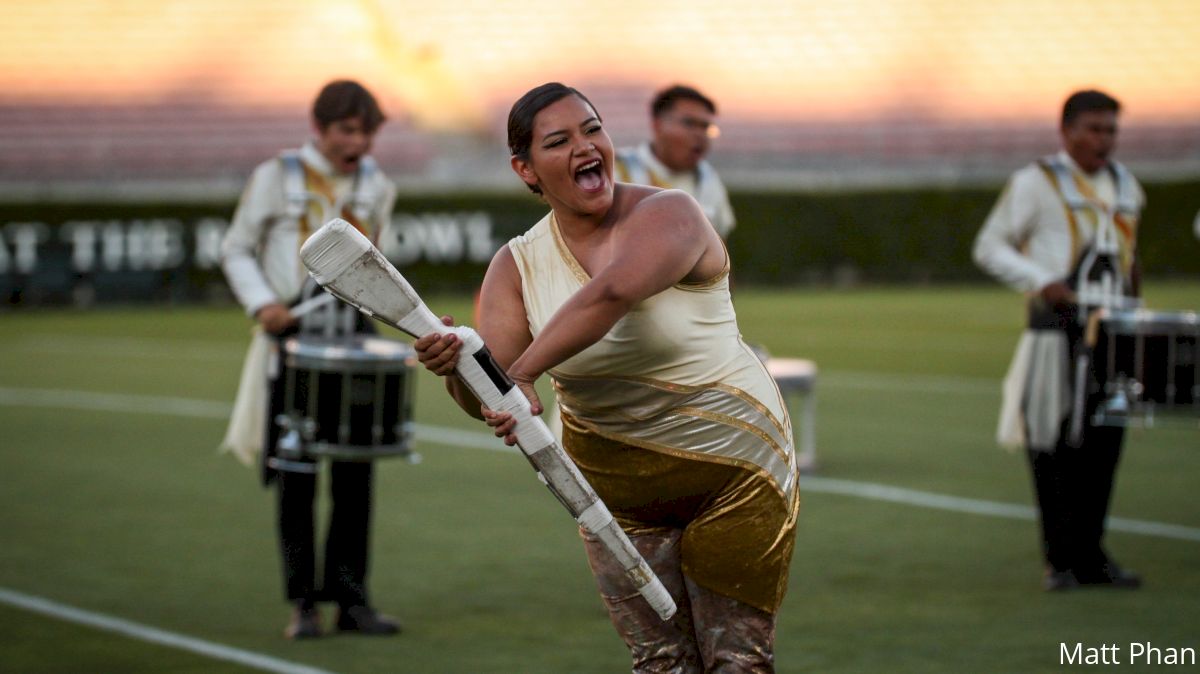 It's been such an exciting start to the season in Southern California! From Oceanside, to Pasadena and then San Bernardino, this weekend has been a great return to a competitive drum corps season.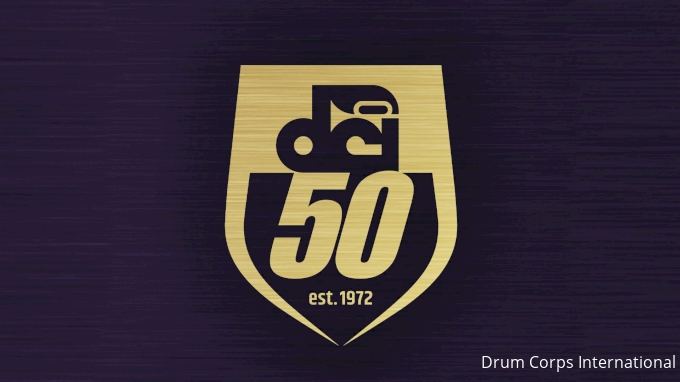 Kicking off the 50th Anniversary Tour
I have to admit, like others out there, I definitely missed a competitive drum corps tour. Starting in Oceanside, Corps at the Crest was loaded with activity. Even online, you could just tell that everyone was so excited to be back. As this is the 50th Anniversary Tour of Drum Corps International, there's a sense of legacy this year. Regardless of class, the entire show was an exciting kickoff to the historic season - from Open Class corps like Golden Empire, all the way up to Pacific Crest and the Santa Clara Vanguard (which made its debut after not having been on a field since 2019). Welcome back SCV! Let's take a look at how the scores shook out after the first night of competition in SoCal:
Scores
World Class
1. Santa Clara Vanguard - 69.95
2. Mandarins - 65.30
3. The Academy - 61.45
4. Pacific Crest - 57.75
Open Class
1. Gold - 53.00
2. Golden Empire - 46.75
3. Impulse - 33.95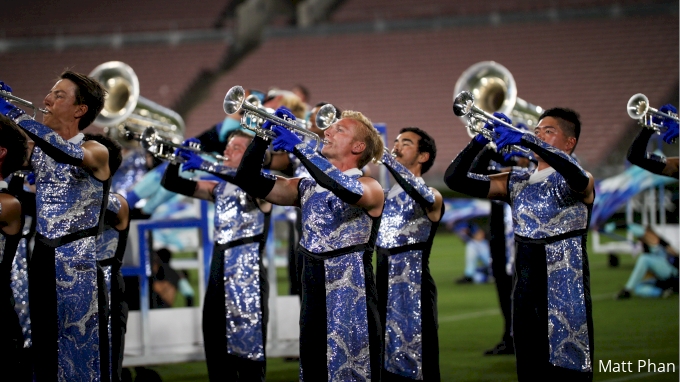 Coming up Roses: DCI returns to the Rose Bowl
Returning to the field for the first time since 2019, the Blue Devils took home a first-place win with a score of 72.3 and exited the field to a reception large and loud enough to make anyone cry. You can definitely tell that Southern California fans were just happy to see three NorCal corps make the trip down to Pasadena and throw down. While simultaneously serving as competitor and show host, Pacific Crest sent everyone home feeling honored and happy, ending the day with an encore performance of their show's second movement and a performance of their corps song, "Ave Maria".
Scores
World Class
1. Blue Devils - 72.30
2. Santa Clara Vanguard - 70.90
3. Mandarins - 66.45
4. The Academy - 62.15
5. Pacific Crest - 57.350
Open Class
1. Gold - 54.60
2. Golden Empire - 46.75
3. Impulse - 37.50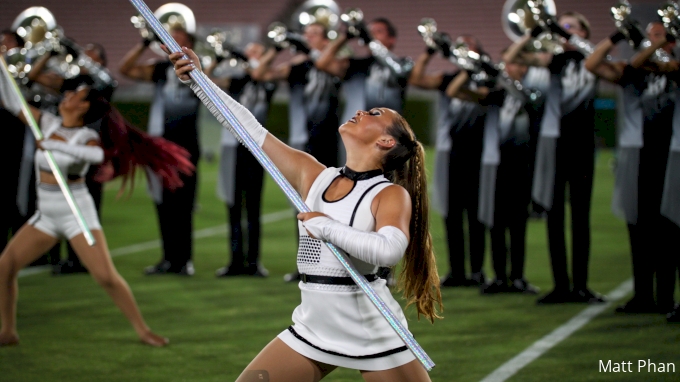 Heading East: Western Corps Connection
As if the last two days weren't enough for some die-hard drum corps fans, SoCal got another taste at San Bernardino Valley College on Sunday. Serving as a sort of 'encore' from Drum Corps at the Rose Bowl, fans were treated to another spectacular show from the corps that performed just the night before in Pasadena. Taking home yet another win was Gold from Open Class and the Blue Devils in the World Class. The momentum shifted that night to one of hope and suspense as the season starts picking up the pace later this week and into July. And my suspicions were right: The Academy is definitely one of my favorites this year as their show "World of My Own Creation" features the corps dressed as Willy Wonka himself - total fan favorite prediction for sure!
Scores
World Class
1. Blue Devils - 73.50
2. Santa Clara Vanguard - 71.85
3. Mandarins - 67.65
4. The Academy - 63.65
5. Pacific Crest - 58.25
Open Class
1. Gold - 56.35
2. Golden Empire - 47.05
3. Impulse - 38.50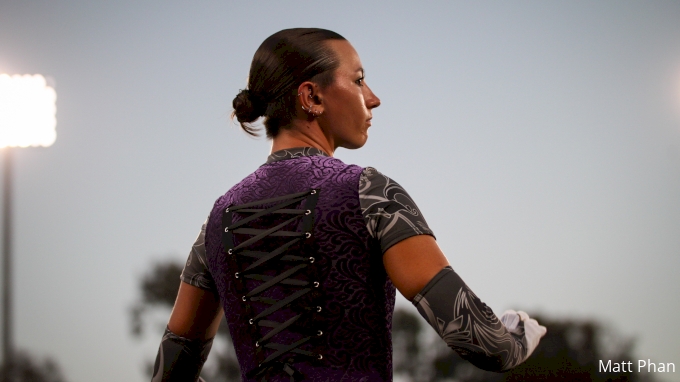 The 2022 DCI Tour Premiere is TODAY!
And don't forget, here's some information about the 2022 DCI season that you may want to know ahead of this year's busy schedule!
Rebroadcasts: EVERY show stream this season will have a rebroadcast with sound the following day! So whether you're watching in real-time or the day after, Flo's got you covered. Rebroadcasts will start at 12pm ET/11pm CT the day after the original stream day for all shows, aside from the San Antonio, Atlanta, Allentown, and World Championships streams which will begin at 10am ET/9am CT to accommodate the long list of participants. Check out the infographic below for all the relevant info about rebroadcasts for the season.
We're in the process of securing more music rights than ever, which means that our audience can look forward to more archives with sound than ever before!
You'll want to check out our streaming schedule here, so you know what's streaming throughout the season, and when you can tune in on FloMarching.
Peruse our production improvements for the season here, and get excited for overall higher quality streams all season long.