With over 600 performances from DCI finalists from 1972 to 2019, plus ALL corps of the last two seasons—we're launching a 24/7 stream on FloMarching!
We're extremely excited to announce that starting on Wednesday, May 20th at 1 PM ET, you will be able to pull up FloMarching anytime, anywhere, and listen to the sounds of brass and percussion from DCI's best corps throughout the entire history of the activity. Once again, our library of performances includes all finalists from 1972 to 2019, and all World and Open Class corps from 2018 and 2019.
∞?∞ pic.twitter.com/7JSZ6klDe1

— FloMarching (@FloMarching) May 12, 2020
Don't miss the iconic moments from Drum Corps International's storied history each week as we feature the most-wanted shows, corps, and years. You can also tune in every Tuesday and Thursday at 1 PM ET to catch the newest episode of "On The 50 with Dan Schack," our new show which features the top designers and educators from all corners of the marching community!
Click here to watch older episodes including interviews with the Bluecoats' Joe Hobbs, audio engineering extraordinaire Erik Kosman, and the man behind the mask, a.k.a. "Banished Beyond."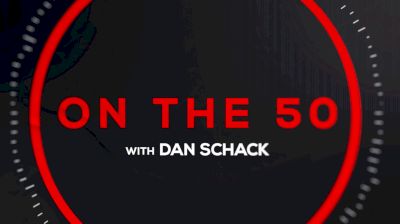 Create a free account to unlock this video!
Get Started
Already a subscriber? Log In
On The Schedule
Monday, 6/8 - Everyone In The Pool!
Listen throughout the day and you'll be able to catch every single Open and World Class corps from 2018 and 2019 and each corps that's made finals since '72, at least once!
Tuesday 6/9 - Phantom Regiment Day!
Catch one of DCI's most prestigious organizations, Phantom Regiment, in all of their visits to finals streaming live all day, June 9th!
Wednesday 6/10 - Remember The 80s
Throw it back to the 1980s, coming LIVE to your screens! Tune in Wednesday afternoon and evening to hear a full schedule of some of the best drum corps shows from DCI's past.
Thursday 6/11 - DCI Essentials Collection
Tune in on Thursday to catch the entire DCI Essentials Collection including all performances from both the "Champions" and "Classics" DVD sets.
Friday 6/12 - Fan Picks
You—the fans—told us what your favorite shows were and we've scheduled an entire day filled with your top picks!
Saturday 6/13 - Winner's Circle
Tune in this Saturday to catch back-to-back-to-back-to-back... (you get the point) Drum Corps International World Championship-winning performances streaming LIVE all day!
Sunday 6/14 - Lucky Draw
As simple as it gets, here's a random smattering of selections from our entire library of drum corps shows spanning from the 1972 Anaheim Kingsmen to the 2019 7th Regiment. This is a great chance to discover shows you've never heard before!
Over 120 Hours of Performances
Check out our full list of available shows below.
Tell Us What You Want To Hear
We also want to hear from YOU on what you'd like to listen to because every week we'll set aside a day where we just play fans pick!