DCI
Cadets Drum & Bugle Corps Announce They Will Not Compete in 2024 DCI Season
Cadets Drum & Bugle Corps Announce They Will Not Compete in 2024 DCI Season
Earlier this month, The Cadets Drum & Bugle Corps announced that the corps will not be fielding an ensemble and competing in the 2024 DCI season
Oct 23, 2023
by Natalie Shelton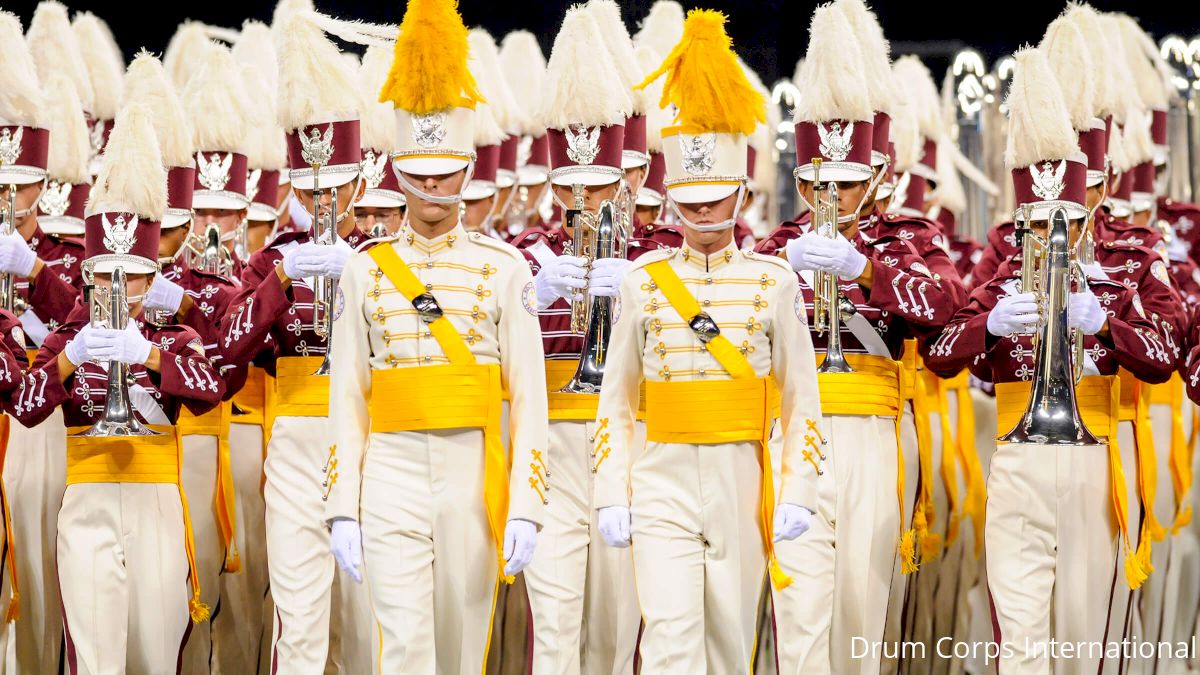 On October 13, The Cadets Drum and Bugle Corps announced that they would be halting operations temporarily and would not field a competitive ensemble during the 2024 season. According to a press release put out on The Cadets website, "the organization's current financial condition" is cited as the main motivator behind the decision.
"Simply put, budgeted fundraising amounts did not materialize as anticipated, which has led to an unsustainable financial situation and concerns about providing a quality Cadets experience for 2024. For these reasons, the CAE Board has no other choice but to suspend The Cadets' 2024 competitive season."
This announcement was released on the heels of Southwind Drum & Bugle Corps ceasing operations entirely, also citing the cost of competing as a huge reason behind their decision.
Just days after announcing that The Cadets would not be participating in the 2024 DCI season, Cadets Board Chair John Broschak put out an additional press release clarifying a few points and giving fans, alumni, and Cadets current members more insight into what factors went into the ultimate decision of halting competition for 2024:
We developed and managed a balanced budget this past year, meaning our expected income equaled our expenses. We had no room for reserves and made operational decisions to cut costs, such as choosing less expensive staff/volunteer vehicles and using volunteer drivers. Other cuts included limiting staff size on tour and reducing most staff pay to minimum wage. I witnessed firsthand the negative impact of many of these expense cuts on the 2023 Cadets and concluded that this cannot continue. As a guiding principle, member, staff and volunteer safety cannot and will not be compromised. These experiences heavily influenced Friday's decision during our regularly scheduled, annual Board Meeting.
Broschak also made it clear that the board would be taking the necessary steps to make 2025 a successful year for The Cadets and to return to the competitive field better than ever. He's hopeful additional revenue sources through moving HQ to Erie, PA will help get The Cadets back on their feet, in addition to regular fundraising opportunities and consulting outside experts for advice on how to move forward.
The Cadets Drum and Bugle Corps was founded in 1934 as the Holy Name Cadets and hailed from Garfield, NJ. Through name and location changes, The Cadets have always been a leader in the marching activity, "pushing the boundaries of what is possible in the marching arts, instrumentation, and, most recently, technology." The Cadets have won 10 DCI World Championship titles, most recently in 2011 with the iconic show, 'Between Angels and Demons.' The Cadets recently announced that they would be moving corps operations full-time to Erie, PA from Allentown, PA.