DCI
Drum Corps FAQs: What is DCI? When Was It Founded? Different Classes? More!
Drum Corps FAQs: What is DCI? When Was It Founded? Different Classes? More!
What is Drum Corps International? When was it founded? What are the different classes & corps? These questions & more will be answered in our drum corps FAQ
Sep 19, 2023
by Natalie Shelton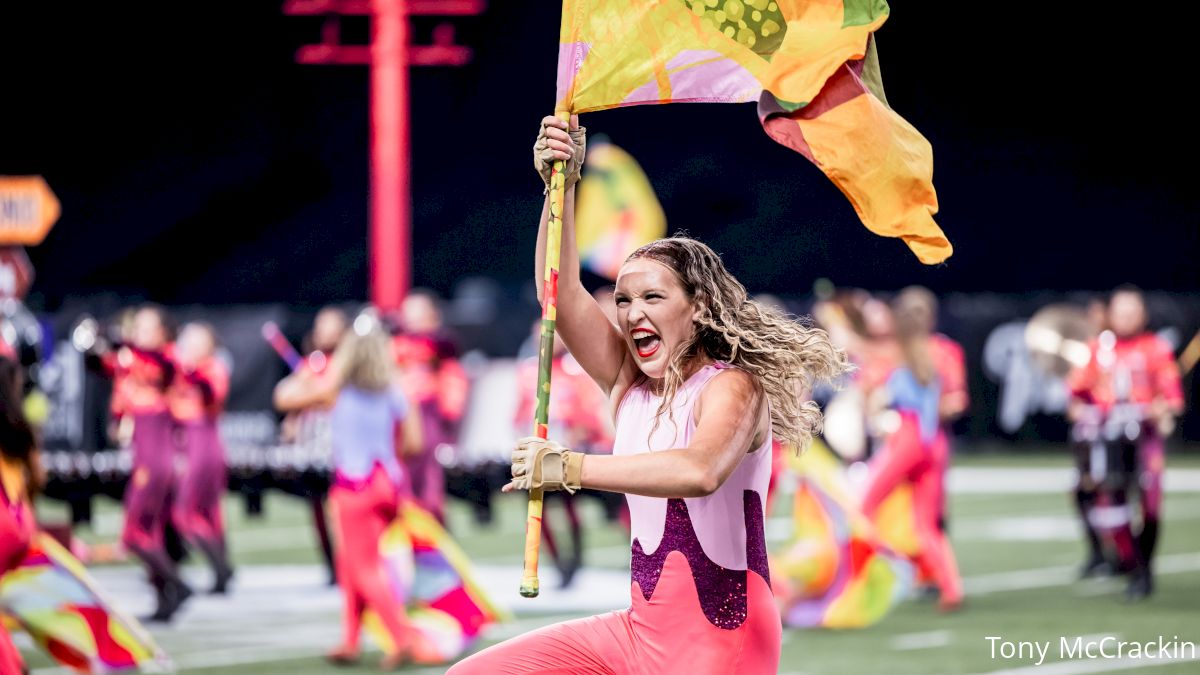 Whether you're brand new to drum corps or a fan since the 70s, the experts over at FloMarching are here to answer some of the most frequently asked questions about drum corps! Check out the compiled list of questions and answers below.
What is drum corps?
"A drum and bugle corps is a musical marching unit consisting of brass instruments, percussion instruments and color guard. Drum corps are specialized marching bands. Typically operating as independent organizations (no scholastic affiliation), drum corps perform on-field competitions, parades, festivals and other civic functions. The rules of Drum Corps International set the age limit for drum corps participation at 22, with most participants aged 17-21." - DCI
What is Drum Corps International?
Drum Corps International, commonly referred to as DCI, is the "non-profit governing, oversight, and sanctioning body for North American drum and bugle corps, whose members are under 22 years of age. DCI produces and sanctions competitions and oversees the setting and application of the rules of competition. DCI also trains and assigns adjudicators and schedules corps for participation in competitions. The summer tour ends with the Drum Corps International World Championships held each August in Indiana." - DCI
When was DCI founded?
DCI was founded in 1972. The founding members of DCI include:
Blue Stars
The Cavaliers
Madison Scouts
Santa Clara Vanguard
Troopers
27th Lancers
Blessed Sacrament
Blue Rock
Boston Crusaders
Garfield Cadets
Anaheim Kingsmen
Argonne Rebels
De La Salle Oaklands
The first DCI World Championship was held at Warhawks Stadium at the University of Wisconsin-Whitewater in August of 1972.
What are the different competitive classes within DCI?
There are four main competitive classes under the Drum Corps International umbrella. They include:
World Class
Open Class
All-Age Class
SoundSport
If you want more information about the competitive DCI classes, check out our article here.
When is the drum corps season?
World Class move-ins for spring training typically begin around late May or early June - exact dates will vary from corps to corps. Open class, All Age, and Soundsport groups tend to begin their spring training in June to accommodate the wide age range of marching members. The competitive portion of the season tends to run from late June through World Championships held in mid-August.