2023 DCI World Championships
2023 DCI Championships Results: Prelim Scores
2023 DCI Championships Results: Prelim Scores
The 2023 DCI World Championships prelims kicked off at Lucas Oil Stadium on Aug. 10.
Aug 11, 2023
by Aidan Browne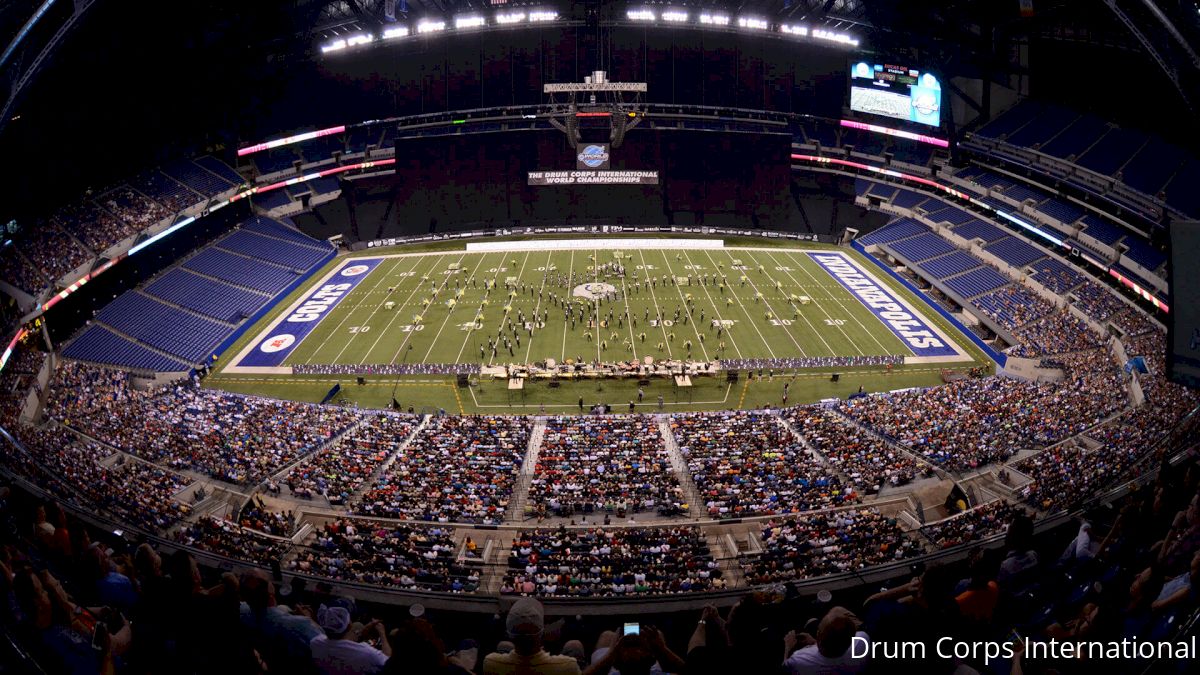 Drum Corps from all over the country gathered Thursday to compete in the DCI World Championship Prelims.
The 2023 DCI World Championships prelims began Aug.10 in Indianapolis at Lucas Oil Stadium.Prelim competition featured 32 teams vying to advance to compete in Friday's Semifinals and eventually into Saturday's Finals.
Thursday's performances began just before 11a.m. EST to kick off a nearly 12-hour performance schedule.
Subscribe To FloMarching To Watch The 2023 DCI Finals
Your Guide To The 2023 Open Class World Championships
DCI Finals Schedule 2023: What To Know This Week
The DCI Finals is the culmination of the long summer DCI season as teams all over the country attempted to reach Indianapolis.
Each round of the DCI Finals will stream on FloMarching and the FloSports app.
Here's a look at the top scores from the first day of the DCI Finals
2023 DCI Scores In Prelims
The teams with the top 25 scores will move on to compete in Friday's semifinals.
Here are all the scores in order of performance on Aug. 10.
Les Stentors: 65.500
Raiders: 67.175
Colt Cadets: 68.550
7th Regiment: 70.075
River City Rhythm: 71.175
Guardians: 74.575
The Battalion: 74.725
Columbians: 76.088
Southwind: 77.438
Gold: 79.250
Spartans: 81.913
Jersey Surf: 76.238
Seattle Cascades: 76.050
Genesis: 79.088
Music City: 82.588
Madison Scouts: 83.525
The Academy: 82.588
Spirit Of Atlanta: 84.838
Crossmen: 86.338
Pacific Crest: 85.00
Blue Knights: 86.650
Colts: 90.175
Troopers: 89.163
Blue Stars: 89.363
The Cavaliers: 91.788
The Cadets: 93.688
Phantom Regiment: 92.675
Mandarins: 93.363
Carolina Crown: 96.975
Bluecoats: 96.688
Boston Crusaders: 96.3
Blue Devils: 97.88
Where Is The DCI World Championships?
Instead of whistles and screams from the crowd, Lucas Oil Stadium in Indianapolis will be filled with the euphonic sounds of drum corps.
The home of the Indianapolis Colts, the NFL Combine and the site of Super Bowl XLVI will once again host the annual DCI World Championships for the 13th straight competition.
How To Watch The DCI World Championships?
All the action from the DCI World Championships will stream live on FloMarching and the FloSports app.