2023 DCI Open Class World Championship
Your Guide to the 2023 Open Class World Championships
Your Guide to the 2023 Open Class World Championships
We're less than a week away from the 2023 DCI Open Class World Championships! Here's everything you need to know about the two-day finale in Marion, IN
Aug 5, 2023
by Natalie Shelton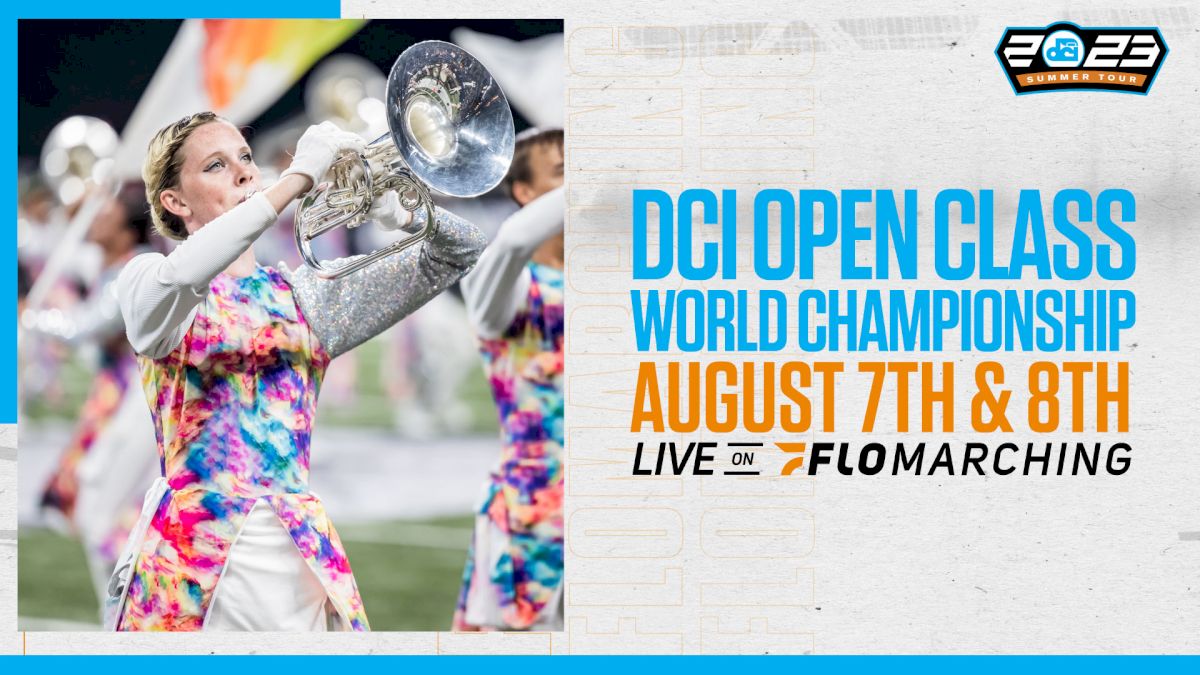 The end of the 2023 season is upon us.
We're less than a week away from the 2023 DCI Open Class World Championships! Here's everything you need to know about the two-day finale in Marion, IN
Monday, August 7 | Marion, IN
Gates Open: 5:00pm ET
Start Time: 6:00pm ET
Event Schedule:
5:00pm - Gates Open
6:00pm - Welcome & National Anthem
6:15pm - Eclipse
6:27pm - Les Stentors
6:44pm - Colt Cadets
7:01pm - Raiders
7:18pm - 7th Regiment
7:35pm - River City Rhythm
7:52pm - Intermission
8:09pm - Guardians
8:26pm - The Battalion
8:43pm - Columbians
9:00pm - Southwind
9:17pm - Gold
9:34pm - Spartans
9:59pm - Scores Announced
More Information | Rebroadcast Information
Tuesday, August 8 | Marion, IN
Gates Open: 5:00pm ET
Start Time: 6:00pm ET
Event Schedule: TBD (will be added once the official lineup is released by DCI)
More Information | Rebroadcast Information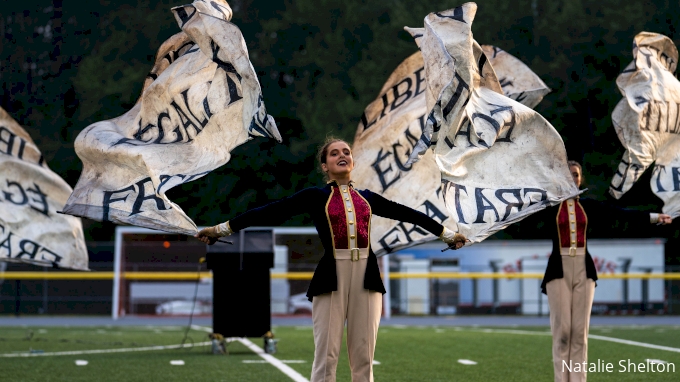 Who Won In 2022?
Here's how the Finals scores played out at last year's 2022 DCI Open Class World Championship Finals:
Vanguard Cadets - 83.550
Gold - 81.900
Blue Devils B - 81.588
Spartans - 81.025
Guardians - 79.213
Southwind - 77.638
The Battalion - 75.600
Legends - 74.750
Louisiana Stars - 74.150
River City Rhythm - 73.225
7th Regiment - 70.125
Les Stentors - 69.500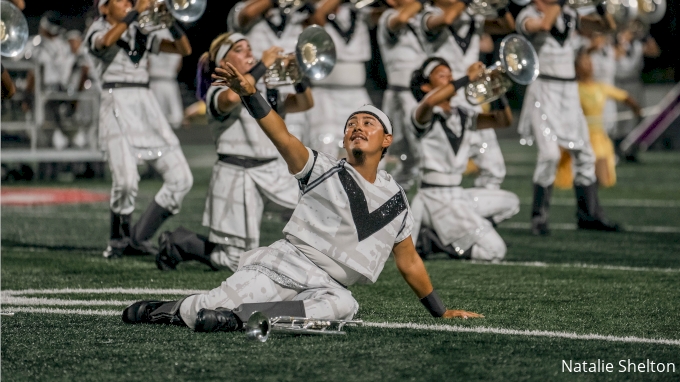 Focal Points & Questions for 2023
Vanguard Cadets (2022 Open Class gold medalist) and Blue Devils B have dominated the winner's circle within Open Class over the years. However, with BDB ending their season after the So Cal Classic on July 16 and Vanguard Cadets not fielding an ensemble this season, fans can look forward to a fresh, new victor being crowned in 2023. According to our current rankings, Spartans or Gold currently sit poised to capture the Open Class World Championship title this season, with both ensembles sitting multiple points ahead of third-place Southwind. Spartans won the Open Class title in 2019, whereas Gold is still on the hunt for their elusive gold medal.
Our pick for the Open Class Mover & Shaker: Columbians. It's wild to think that the Washington-based corps only has two performances under their belts as of August 2nd, but in spite of the lack of tour stops throughout the beginning of the DCI season, fans have multiple opportunities to see their 2023 program titled, "Face Everything And Rise" including at Drums In the Heartland on August 4, Shoreman Brass Classic on August 5, and at both Open Class Championships and World Championships.


Open Class (as of 12:00pm, August 2nd)
1
Spartans
81.550
2
Gold
79.750
3
Southwind
76.350
4
Blue Devils B *
75.500
5
Columbians
74.700
6
Golden Empire *
68.800
7
Guardians
65.475
8
Impulse *
65.400
9
Vessel *
65.150
10
Raiders
64.200
11
River City Rhythm
63.500
12
Les Stentors
62.700
13
The Battalion
62.100
14
7th Regiment
62.050
15
Heat Wave *
60.550
16
Blue Devils C *
59.950
17
Colt Cadets
59.100
* = competitive season has ended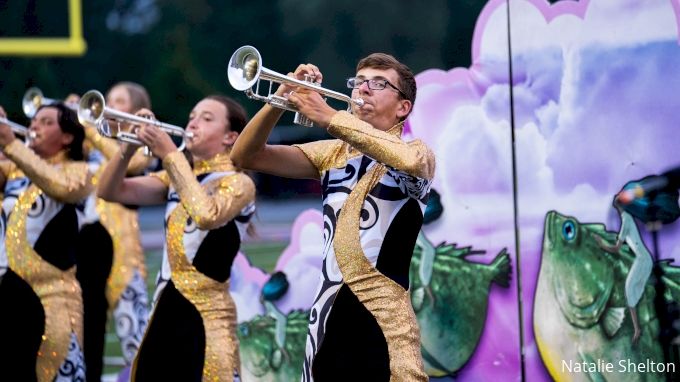 Competing Ensembles
Fans can look forward to performances from the following corps at the 2023 DCI Open Class World Championships:
7th Regiment
The Battalion
Colt Cadets
Columbians
Eclipse
Gold
Guardians
Les Stentors
Raiders
River City Rhythm
Southwind
Spartans
Prelims Schedule
Check back in throughout the week for the announcement of the Prelims schedule for the DCI 2023 Open Class World Championship!
Performance Photos from 2023
Spartans
Gold
Southwind
Raiders
Les Stentors