DCI
Boston Crusaders Unveil Their 2023 DCI Production, 'White Whale'
Boston Crusaders Unveil Their 2023 DCI Production, 'White Whale'
Capping off a week full of show announcements is the release of Boston Crusader's 2023 DCI program titled, 'White Whale' and is inspired by Moby Dick.
May 5, 2023
by Natalie Shelton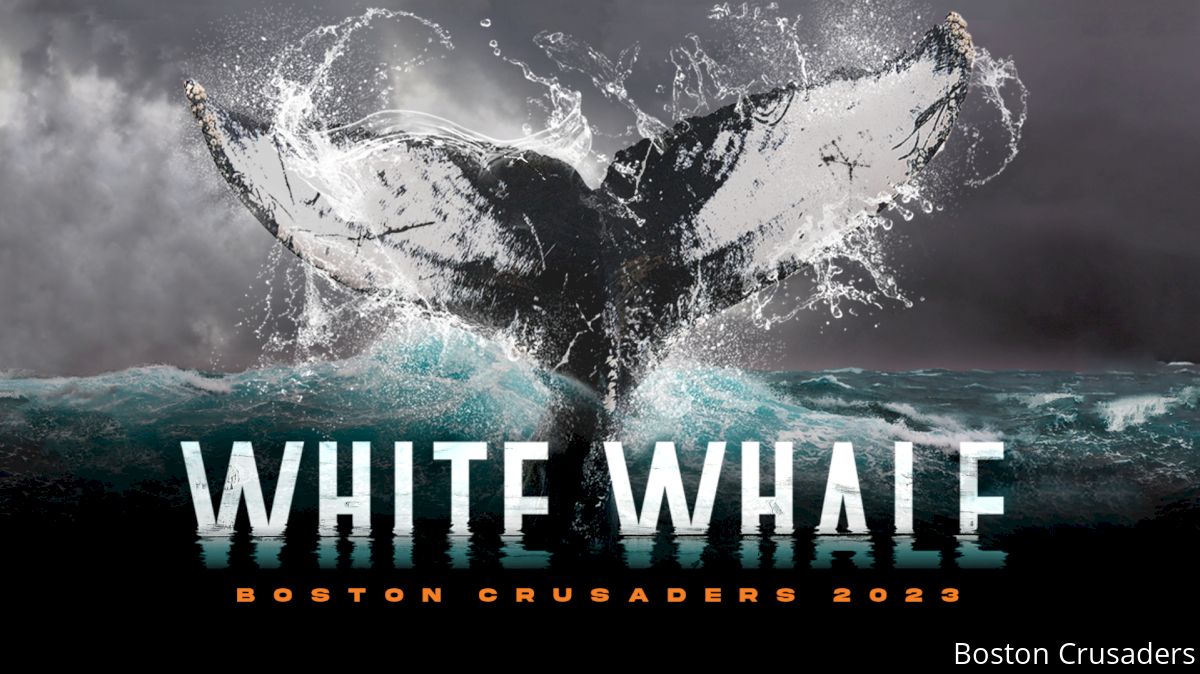 Show announcement season is ramping up as we inch closer and closer to May move-ins for Spring Training. Capping off a week full of show announcements (here's the full running list if you need to catch up), Boston Crusaders revealed heaps of information about their 2023 program titled, 'White Whale.'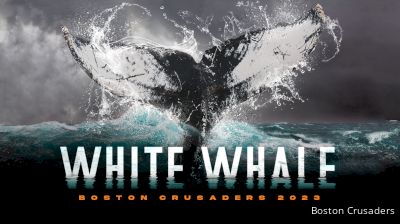 Here's what the Boston-based corps has to say about their 2023 production:
Boston Crusaders' production of White Whale is inspired by Herman Melville's great American Novel, Moby Dick. It offers a turbulent ocean adventure filled with gritty characters while exploring the realms of philosophy, science, history, and politics with intrigue and insight. This is the story of Captain Ahab's self-destructive obsession with the white whale, called Moby Dick. The plot of the novel follows Ahab's manic drive to kill the whale, even as it endangers his crew. The Boston Crusaders' 2023 show makes a geographical connection the corps' home in Massachusetts, while also drawing parallels to the White Whale metaphor; chasing the seemingly unattainable, at all costs.
Musical selections for 'White Whale' include the following:
Fantasia on a Theme By Thomas Tallis by Ralph Vaughn Williams
Out to Sea by Ryan George, Colin McNutt, Iain Moyer, Mike Zellers
The Whale by Colin McNutt, Iain Moyer, Mike Zellers
Swallowtail Jig, Traditional sea shanty
The Wellerman, Traditional sea shanty
Show Me the Way to Go Home by James Campbell, Reginald Connelly
Shipping Up To Boston by Dropkick Murphys
On the Waterfront by Leonard Bernstein
Well, there you have it folks! It looks like fans will be in for a wild ride, courtesy of the Boston Crusaders. You're not going to want to miss what is sure to be another fan-favorite year!
---
Interested in catching a performance of 'White Whale' this summer? Check out Boston's tour schedule below to see if they'll be performing in a city near you!