2023 WGI Percussion/Winds World Championships
Close competition brings exciting finish to WGI Percussion Championships
Close competition brings exciting finish to WGI Percussion Championships
After a Saturday full of Percussion Finals and Winds Prelims performances, a quartet of percussion ensembles took home WGI World Championship titles.
Apr 23, 2023
by Jeff Griffith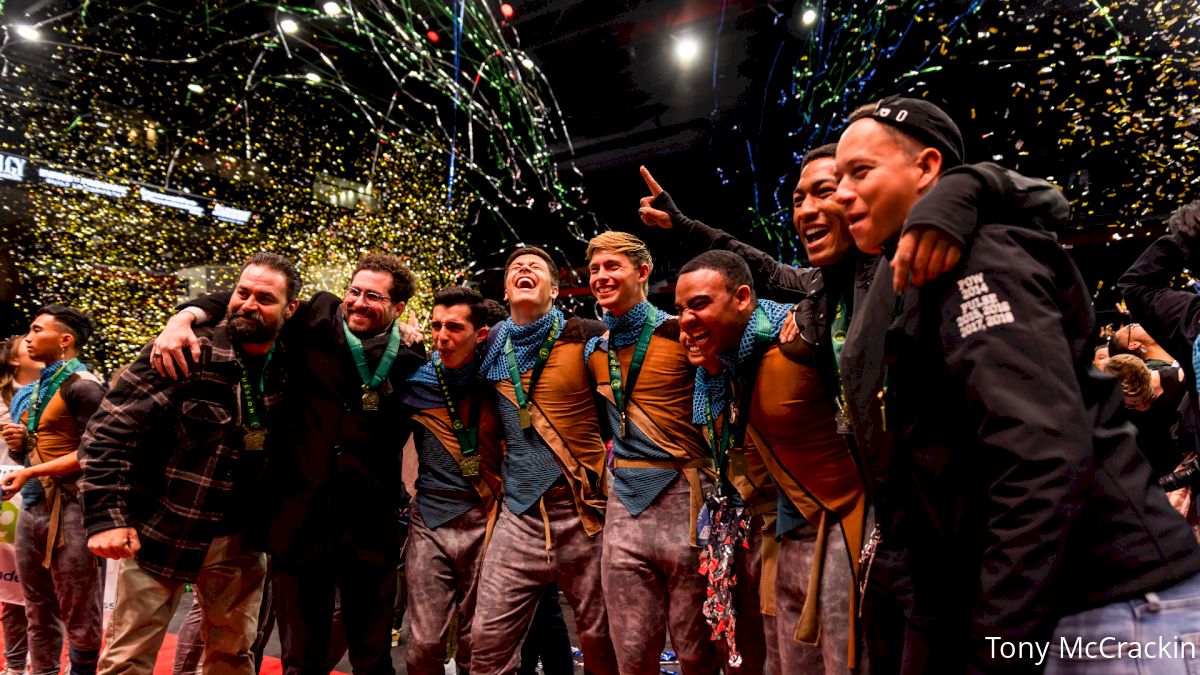 After a Saturday full of Percussion Finals and Winds Prelims performances, a quartet of Open and World Class percussion ensembles took home 2023 WGI World Championship titles at UD Arena.
Catch Up On All Things 2023
WATCH LIVE | Watch the Rebroadcast WITH SOUND - Begins 9am ET on April 21 | MUST-SEE Moments from WGI 2023 | Finals Results | PSW Photo Galleries | PIW Photo Galleries
In a razor-thin finish, Pulse Percussion kept its lead intact and earned a second-consecutive Independent World title with a score of (98.513), fending off silver-medalist RCC, which scored 98.475.
Rhythm X earned the PIW bronze medal with a score of 97.088. Infinity (95.575) was one of the night's most notable movers, earning its highest finish ever in fifth place and scoring just 0.05 points behind fourth-place Broken City (95.575).
Ayala moved up one spot into first place and earned its first gold medal since 2016 with a score of 97.938. Chino Hills (97.200) and Avon (96.738) also took home medals, while Vista Murrieta (96.113) earned fourth place in its first-ever WGI World Championship appearance.
Center Grove — which finished 12th a year ago — also moved up one ranking into fifth with a score of 95.050, while Dartmouth rounded out the top six, scoring 94.688.
Clover (97.863) completed a three-day streak of top PSO scores, defeating the field of Scholastic Open finalists by just over a point. The South Carolina-based ensemble earned its second consecutive gold medal, after winning last year's PSA title by nearly two full points.
Union (96.775), Brownsburg (96.300) and Zionsville Community (96.125) — which won the overall visual caption — were all neck and neck in the race for medals, while Victor J. Andrew (94.200) completed the top five. Ultimately, Union's near-first-overall music effect scores played a major factor in the Oklahoma ensemble's second-place finish.
Meraki, as well, earned the top Independent Open spot across all three days of competition and completed an impressive jump in overall PIO placement from sixth in 2022 to first in 2023. IMPACT Percussion (96.263) took a strong silver, while Freedom Percussion (95.150) — which resoundingly won the music caption — edged out Civitas Independent (94.888).
With Percussion champions and medalists crowned, the scene shifts to Sunday's WGI Winds World Championships at UD Arena, which will feature 35 finalists across six competitive classes.
In Saturday's Winds Prelims action, Avon (World), Westfield (Open) and Bellevue West (A) won scholastic classes, while UTRGV Winds (World), LSM Winds (Open) and Vortex Winds (A) took top marks in their respective independent classes.
Here's how you can follow along with the action:
---
Watch Live on FloMarching | Finals Rebroadcast WITH SOUND (9 AM ET) | Follow on Instagram | Follow on Twitter