LSU's 'Golden Band from Tigerland' Receive Grammy Nomination
LSU's 'Golden Band from Tigerland' Receive Grammy Nomination
Zydeco artist and LSU alumnus Sean Ardoin teamed up with the Golden Band From Tigerland on his new album 'Full Circle,' which received a Grammy nomination
Dec 8, 2022
by Natalie Shelton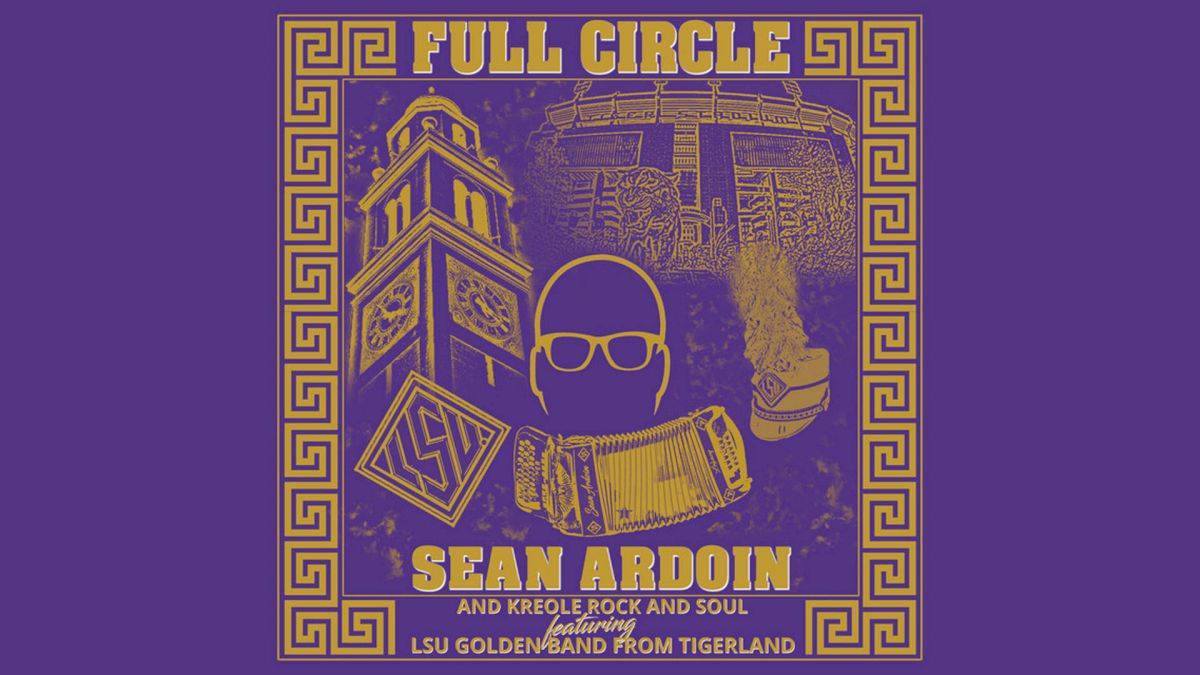 There must be something in the water in Louisiana because for the second time this year, a Baton Rouge-based marching band is making big-time headlines in the music industry. Last month, it was announced that LSU's Golden Band from Tigerland was nominated for a Grammy.
Yes, you read that correctly. A Grammy.
Zydeco artist and LSU alumnus Sean Ardoin teamed up with the LSU Tiger Band on his new album titled 'Full Circle.' The album was released back in September and features Ardoin's band, Kreole Rock and Soul, in addition to the Tiger Band. The moment was, indeed, full circle as Ardoin himself was a member of the Golden Band from Tigerland when he was a student at LSU.
The historic album marks the first time that a marching band has collaborated with an artist on a full album further cementing a moment in which the Tiger Band transcends barriers in both the marching band and general music spheres.
"This album is historic because it's the first time that a marching band and a band have collaborated for a full album ever in the music business," Ardoin said, in an interview with The Advocate.
'Full Circle' seamlessly blends the typical zydeco flair you'd expect with a backbone of strong basslines and jazzy melodies. The album is a perfect introduction to zydeco music, as the traditional roots of the genre still exist, but get turned on its head thanks to the addition of the Tiger Band's presence on each track. It's impossible to listen to the album without wanting to tap your foot; the vibe is infectious.
This album marks the fourth time that Sean Ardoin has been nominated for a Grammy, with his album 'Live From New Orleans!' earning him a nod at last year's Grammy Awards.
Tune in on April 3rd to see whether or not the Golden Band from Tigerland will be the proud owners of some new hardware to live in the hallowed halls of LSU's school of music.