Two Iconic College Band Programs Team Up For Historic Halftime Show
Two Iconic College Band Programs Team Up For Historic Halftime Show
On Saturday, September 10th, Southern University's 'Human Jukebox' and LSU's 'Golden Band from Tigerland' combined ensembles for a historic halftime show
Sep 12, 2022
by Natalie Shelton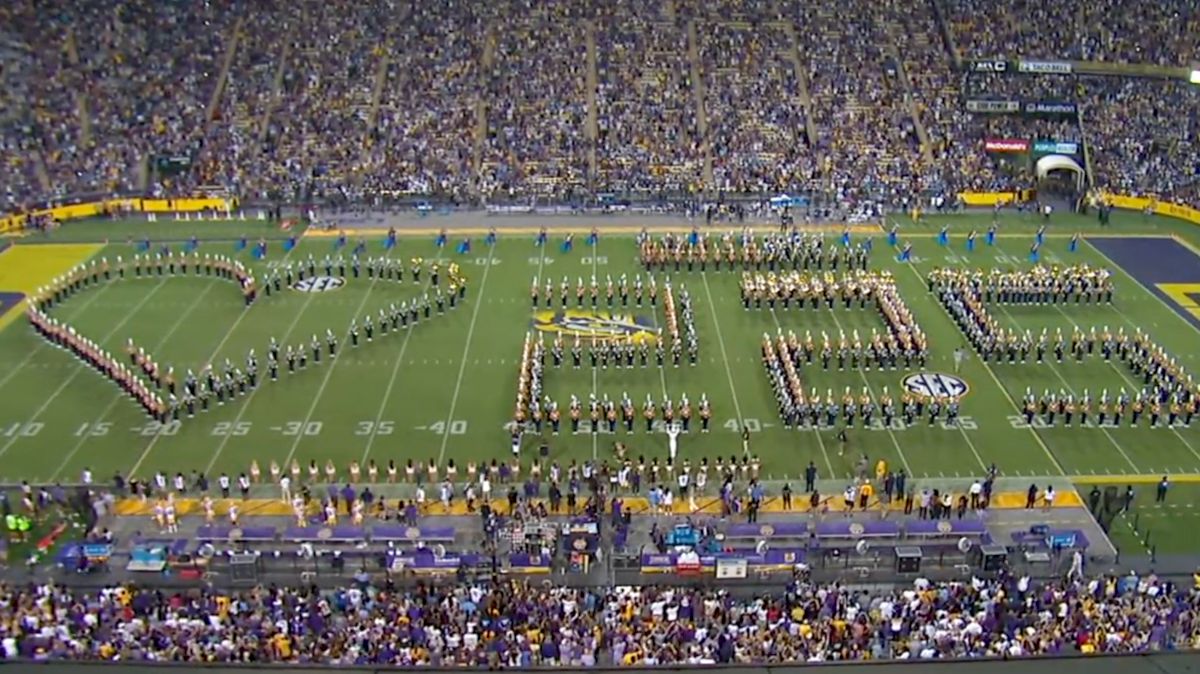 It's not very often that you have two of the biggest (and most well-known) college band programs combine forces to perform an epic halftime show, but that's exactly what fans in Baton Rouge, LA were treated to this past weekend. LSU's 'Golden Band from Tigerland' and Southern University's 'Human Jukebox' took the field together in an effort to spread the love of music to fans while "doing something [special] for Louisiana and Baton Rouge." This combined performance marked the first time in history that the two ensembles have ever performed together.
Following the Human Jukebox and the Tiger Band's separate abbreviated halftime performances, the combined ensemble took the field to play the Cupid Shuffle (complete with a dance break) and got the Baton Rouge crowd on their feet and dancing in the stands. In an interview, LSU's band director said that he thinks, "...we're going to have something really exciting come halftime," and based on the enthusiastic response the show got both in-field and on social media, I think their goal was achieved.
Check out these interviews and performance clips from Saturday's halftime performance!
An iconic moment in Tiger Stadium.

The Golden Band from Tigerland 🤝 The Human Jukebox@LSUfootball | @GeauxJags pic.twitter.com/fCnaESNrph

— SEC Network (@SECNetwork) September 11, 2022
Watch the full halftime performance, featuring performances from The Human Jukebox, The Golden Band from Tigerland, and the combined ensemble below.
About LSU's Golden Band from Tigerland: "The Sudler Trophy-winning Tiger Marching Band is comprised of 325 students from all over the LSU campus, each of whom possesses a strong sense of dedication and pride in their work."
About Southern University's Marching Band From Jaguar Land: "An opportunity to witness the Southern University Marching Band is an opportunity to witness music in motion. From International performances to performing at Super Bowls, Presidential Inaugurations, Rose Bowl Parades, and collaboration with famous artists and community activists; this OFTEN IMITATED BUT NEVER DUPLICATED Band has raised the bar and set precedents for other collegiate marching bands and ensembles."