SHOW RELEASE TRAILER: Boston Crusaders 2023 - 'White Whale'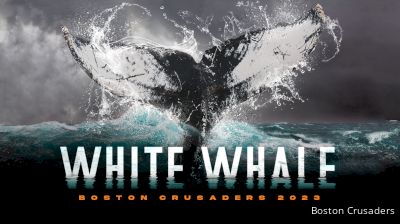 Boston Crusaders' production of White Whale is inspired by Herman Melville's great American Novel, Moby Dick. It offers a turbulent ocean adventure filled with gritty characters while exploring the realms of philosophy, science, history, and politics with intrigue and insight. This is the story of Captain Ahab's self-destructive obsession with the white whale, called Moby Dick. The plot of the novel follows Ahab's manic drive to kill the whale, even as it endangers his crew. The Boston Crusaders' 2023 show makes a geographical connection the corps' home in Massachusetts, while also drawing parallels to the White Whale metaphor; chasing the seemingly unattainable, at all costs.
Read more about the show release here!