Watch the 2020 v-USBands Grand Finale on FloMarching. The USBands virtual event series will include performances from across the country with everything from individual soloists to full-sized marching bands competing on their home turf. Don't miss the all-new Creative Class where rules don't exist—if you can make a musical performance out of it, you can do it.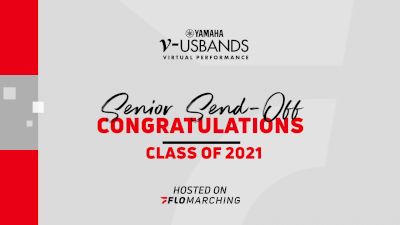 USBands Directors Final Words To Class of 2021
Nov 19, 2020
Band directors from across the country send messages to their seniors that competed in the 2020 USBands virtual competitions.