Completed

,

Aug 9-11, 2018
It is time to find out who the best drum corps is in the world. The 2018 DCI World Championships are upon us. For the next three days, you will see the finest performances the world has to offer. Prelims* are on Thursday, August 9 beginning at 9 am ET. Semifinals will be on Friday, August 10 beginning at 2 pm ET. Then the finals for the DCI World Championship will get started on Saturday, August 11, at 4:55 PM ET.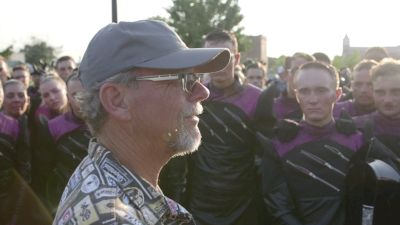 Mandarins Reflect On Historic Finish After Finals
Sep 17, 2018
Mandarins circle up after a historic finish to their 2018 season, making finals for the first time ever.