In the last World Class contest of the 2017 DCI season, drum corps will be performing as apart of the Pro Football Hall of Fame Enshrinement Festival. On Monday night, August 7, eight of DCI's best will gather to see who's best as they head towards the 2017 DCI World Championships later in the week. It will be the last chance for corps to establish positioning for championships and see who will have the momentum heading into finals.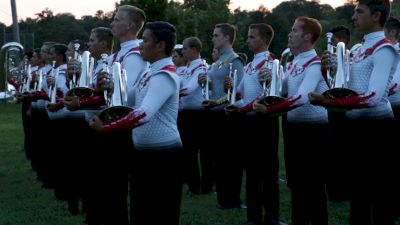 In The Lot: Vanguard Visual Warm-Up
Aug 6, 2017
Take a trip to the park to see Santa Clara Vanguard in the lot before this weekend's DCI Eastern Classic performance. The corps has been on fire all season and as they enter the last week of the season, they're starting the final push to the end. Vanguard will perform in the Tour of Champions at 9:56pm EDT Monday, August 7 in Massillon, OH, streaming LIVE only on FloMarching!