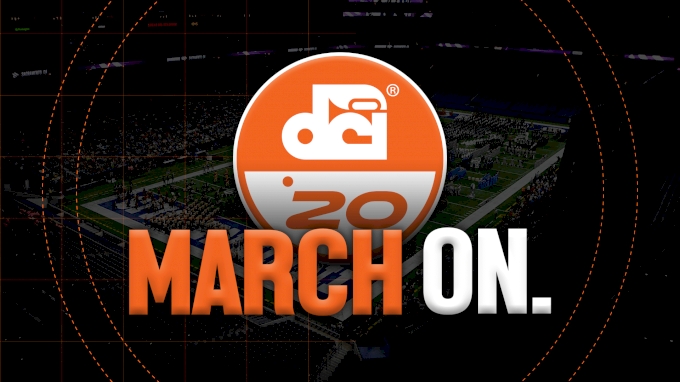 Check out this page for new interviews with designers, commentary over iconic shows of the past, and more!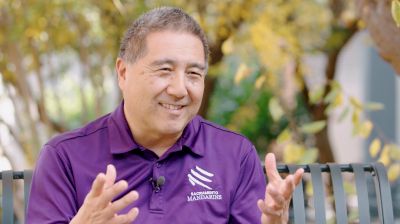 Unlock this video, live events, and more with a subscription!
Get Started
Already a subscriber? Log In
Interview: Jim Tabuchi & His Mandarins' Story
May 29, 2020
We sat down with Jim Tabuchi to hear the story of how he came to be the Executive Director and CEO of the Mandarins. Tabuchi announced his retirement from the position on February 3rd, 2021 and will be followed by Dr. Dan Fong.
"Jim Tabuchi has announced his retirement as the Sacramento Mandarins President and CEO. Jim has made the decision to retire after having successfully led the Mandarins through an organizational transformation over the past decade. We are pleased that Jim will continue his involvement as the Mandarins Executive Advisor.
Jim began with the Mandarins as a 15 year-old soprano player and is recognized as the first non-Chinese member of the drum corps back in 1979. After being a three-year member of the Mandarins, he pursued his education and a successful career as a worldwide marketing manager at Hewlett-Packard. After taking early retirement in 2005, the Mandarins asked him to return to help out with the corps. He taught the trumpet section for five years, was selected as the Corps Director (2009), promoted to Executive Director (2013) and then became President and CEO (2018). In 2017, Jim was awarded the DCI Dr. Baggs Outstanding Leadership Award as the World Class Director of the Year. He also served as a board member, Vice-Chair, and Secretary for the Drum Corps International (DCI) Board of Directors (2017).
Through Jim's leadership, the Mandarins transformed from a well-respected small drum corps to become a large non-profit organization serving over 1,000 youth and fielding a top 10 DCI Finalist drum corps. Jim led many change initiatives during his time with the Mandarins, including the creation of the Mandarins Brass Academy, Mandarins Scholarship Program, Mandarins Entertainment, Mandarins Music Academy, DCI Capital Classic drum corps show, Mandarins Marketplace, Mandarins Pathway Program, and a full-time Mandarins Bingo operation. To accomplish this, he chaired capital initiatives which resulted in building the equipment trailer (Dragon), kitchen trailer (Mushu), souvenir trailer (Puff) and purchasing and developing the 12,000 square foot Mandarins Music Center (2019).
Jim Tabuchi states, "I am proud of all that our Mandarins team has accomplished. Through hard work and amazing support, we have accomplished our vision to serve the youth in our community AND to produce a World Class Finalist drum corps. We have dared to dream big. I can't express enough appreciation to our Mandarins family: the volunteers, donors, members, and Fandarins. There has never been a better time to make this transition as the Mandarins has an amazing board of directors, strong leadership in every business, and top-notch facilities to continue on a successful path for the future."
Effective April 1, 2021, Dr. Dan Fong will serve as the interim President and CEO. Dan has more than 45 years of experience with the organization and has served in numerous roles including Mandarins member, brass caption head, music arranger, Music Academy educator, Alumni Association leader, scholarship program leader, Health and Wellness team co-leader, and Band Room manager. He is also a practicing optometrist in Sacramento. Dan states, "It is my honor and privilege to serve as the interim President and CEO of the Mandarins. I look forward to working with the Board of Directors to continue the highest ideals of respect and commitment that define the Mandarins. Thank you to Jim for his dedication to our organization over the past 15 years." Jim reflects, "Dr. Dan is the perfect person to receive the baton. We marched together as lead sopranos back in the day. We have remained best friends ever since. Dan exudes the true values of what it means to be a Mandarin and I look forward to assisting him in his new role."