Checking Back In with Saugus High School & Their Road to Washington
Checking Back In with Saugus High School & Their Road to Washington
Last month, we shared the story of Saugus High School and their Road to Washington podcast. Let's check back in with them and see how they've been up to
Nov 11, 2022
by Natalie Shelton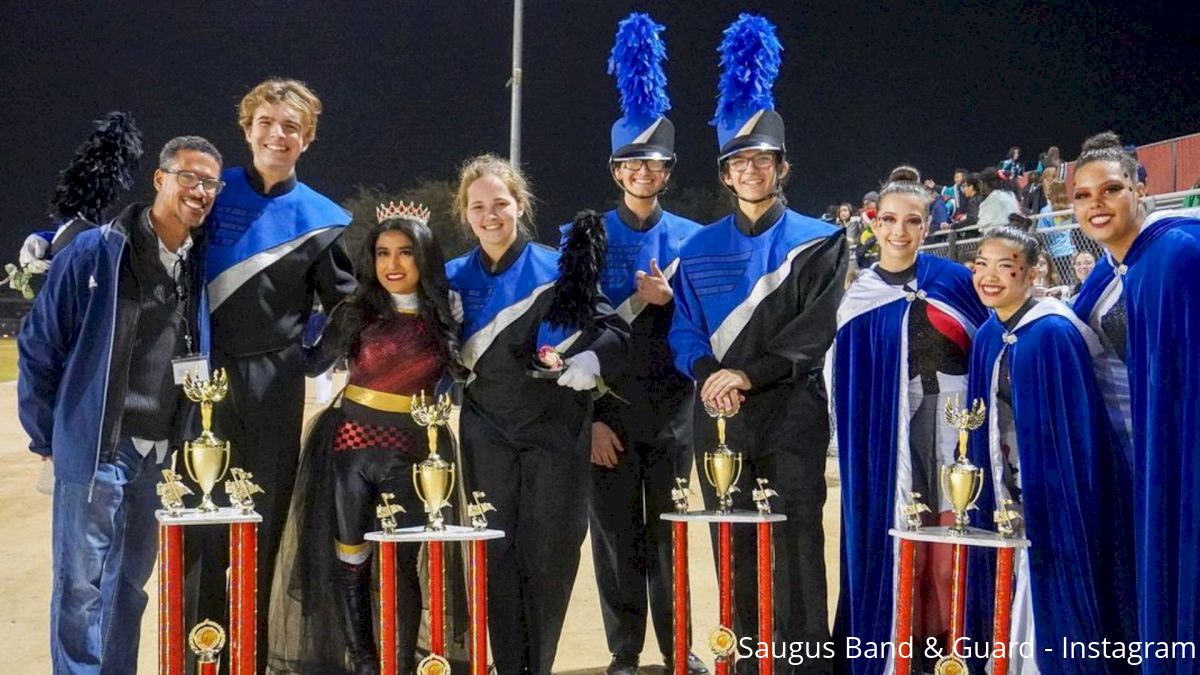 Last month, we shared the story of Saugus High School and their Road to Washington podcast which highlights the program's resilience through director changes, deadly wildfires in their region, and a tragic school shooting.
Since the podcast's release in September, the program has shared three additional episodes (totaling around an hour and a half) that share more details on their goals for the season and their summer of prep ahead of the 2022 season. Their most recent episode, which just released last week and goes into detail about their 2022 production titled 'All the Queen's Roses' and gives praise to the "unsung heroes" of the Saugus Marching Band program.
Listen to the latest episode below!
Competitively speaking, the Marching Centurions are (spoiler alert) doing really well.
Just last week, November 5th, Saugus HS made its way to Centennial High School for the Centennial High School Music in Motion Tournament where Saugus topped the 4A class with a score of 81.000 and took home caption awards for Band, Auxiliary (guard), and Percussion, in addition to the High General Effect award.
The Marching Centurions have been on a tear lately - capturing first place at the Simi Valley Band Spectacular on October 29th as well as the West Ranch Wildcat Classic on October 22th (though there were no other competitors in the 4A class). The only time in the past month and a half that Saugus has not come out victorious in their class was at the Royal Classic Field show on October 15th, where they earned second place. Not bad, right?
While the Saugus Marching Centurions are still many months away from embarking upon their Memorial Day Parade experience, if the last few months have been any indicator, the program is poised to close out their marching season strong and pave a smooth transition into their road to Washington journey.
---
Interested in finding out more about the story of the Saugus High School Marching Centurions? Take a listen to one of the handful of podcast episodes that are up and available to stream now.
Support the Marching Centurions
Stream The Road To Washington here
Check out their GoFundMe campaign here
Learn more about the Saugus band program here
Get social and follow their journey on Instagram and YouTube