College Game Day 🤝 BoomBox Classic 2022
College Game Day 🤝 BoomBox Classic 2022
College GameDay headed to Jackson State U. this past weekend for their game against Southern U., highlighting electric halftime & 5th quarter performances
Nov 1, 2022
by Natalie Shelton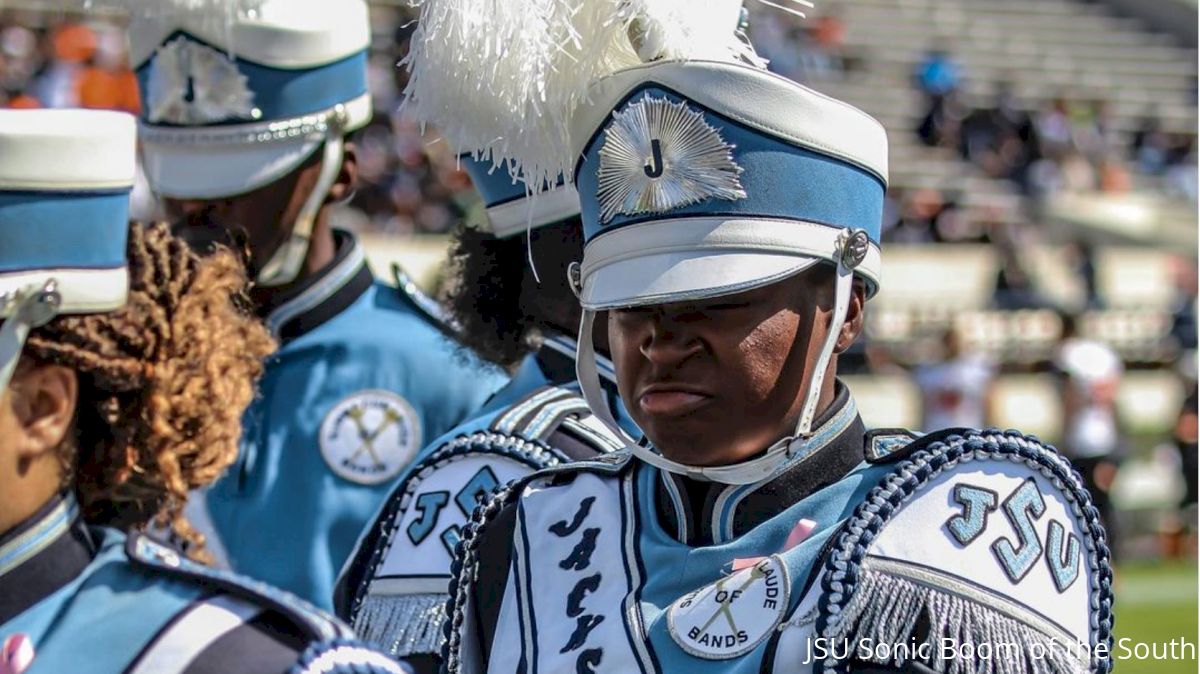 If you're a college football fan, then you've probably watched the College GameDay show. The traveling pre-kickoff show stops in different cities across the nation each week to highlight a key matchup between college football programs.
This past weekend, the College GameDay crew headed down to Mississippi and parked their trucks at Jackson State University. JSU's long-standing matchup with Southern - known as the BoomBox Classic - was big news, of course, but the marching bands were the talk of the town (and the internet).
JSU's Sonic Boom of the South and Southern University's Human Jukebox are arguably two of the most well-known (and most decorated) HBCU marching bands, so having the two historic programs in the same space brings massive attention to the band programs, football programs, and schools. Add in that College GameDay broadcasted right from JSU's campus? It was going to be an occasion of epic proportions.
Both programs threw down on Saturday during halftime and delivered two examples of crowd-pleasing displays of precise marching and dazzling dancing, all paired with exciting musical selections.
And lucky for you, both performances in their entirety can be watched below!
Jackson State University
Southern University
Aside from the two halftime performances, there is an insane amount of content surrounding this year's BoomBox Classic, so if you want to pass the time with some video content and photos, keep scrolling!
Full battle of the Bands performance - JSU & SU
---
About the JSU "Sonic Boom of the South" - The Jackson State University Marching Band provides music for athletic events, selected parades, and ceremonial occasions primarily during the Fall Semester. Also, as an academic class, the marching band provides a laboratory experience for music education majors. Currently, the 300-members Jackson State University Marching Band; "The Sonic Boom of the South," backed by a Legendary drum line nicknamed "War and Thunder," led by the Jackson Five Drum Majors, and the high-stepping Prancing J-Settes (Dance Line).
About Southern University's "Human Jukebox" - Dubbed the "Human Jukebox" years ago, the SU band has achieved legendary status as one of the nation's top collegiate bands. Dedicated to the art of music through providing fresh and unique entertainment with a creative flare, the 215-member band enjoys a long list of awards and achievements and has a resume of appearances on local, national, and international stages.