USBands
USBands Regionals Recap: Texas Edition - Oct. 1
USBands Regionals Recap: Texas Edition - Oct. 1
Bands across the country ushered in October's Autumn air this past weekend with a wide array of spectacular performances. Here's what you should know
Oct 3, 2022
by Natalie Shelton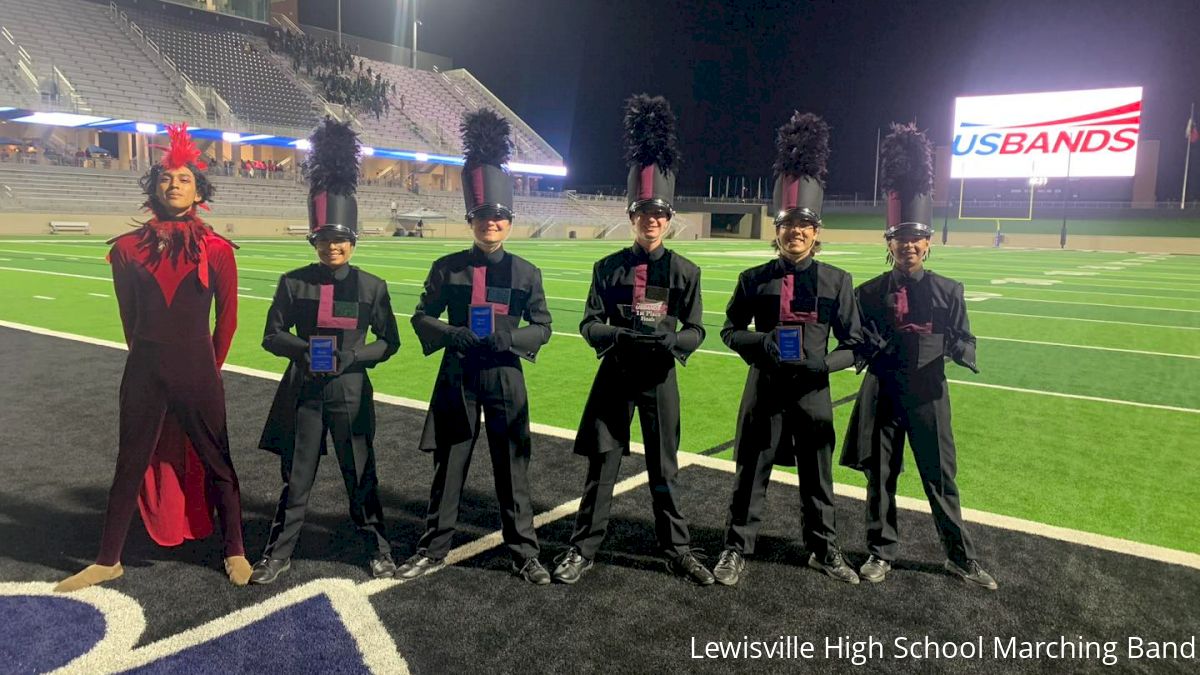 Bands across the country ushered in October's Autumn air this past weekend with a wide array of spectacular performances. Here's what you should know about the three Regional Competitions that took place on Saturday.
Twenty-eight programs took the field at Prelims, with just ten advancing to Finals including George Ranch HS, Shadow Creek HS, and more! The stadium was buzzing with energy all through the night as programs took to the field to put their training to the test. Klein Cain HS took the gold that night with their 2022 production, "Pop!" and a score of 88.000, though Klein Collins HS's performance of "House of Cards," was not far behind with a score of 86.900, putting them solidly in second place. And in third place with a score of 84.900, Pasadena Memorial HS wowed the crowd with their show, "Pocket Full of Posies".
Nineteen programs took to The Pieper High School Coliseum in San Antonio, TX to go head to head in USBands Competition this past weekend, with ten bands advancing to Finals including Pieper HS, Wimberley HS, and more! Jack C. Hayes HS's performance of their program, "By, GEORGE." took first place with a score of 84.800. The fight for the second place title was definitely a close one, but Tom C. Clark HS's show, "RetroWave" took silver that night with a score of 83.200. That being said, William J. Brennan HS were right on their tail in third place with a score of 83.100.
Fort Worth's air was alive with music on Saturday with eleven groups taking the field at Crowley ISD Multi-Purpose Stadium. Walking away with the highest score of the night with their performance of "Going Home," Lewisville HS also took first place in Group V Open competition Saturday night with a score of 82.200. In Group IV Open competition, W.E. Boswell HS received the gold with a score of 78.400. Red Oak HS also came out on top out of the four competing programs in Group III Open that night, ending with a 79.400 at Finals. And last but definitely not least, Crowley HS also came in first, having gone against three other schools in Group II Open competition with a score of 69.500. Following the thrilling Finals performances that night, spectators enjoyed a fantastic Exhibition performance by the University of Texas Arlington Maverick Marching Band