Social Media Goes Wild for IU's "It Was Never A Phase" Halftime Show
Social Media Goes Wild for IU's "It Was Never A Phase" Halftime Show
Last week, IU's Marching Hundred announced that their halftime show "It Was Never A Phase," featuring songs from your favorite old and new "emo bands."
Sep 19, 2022
by Natalie Shelton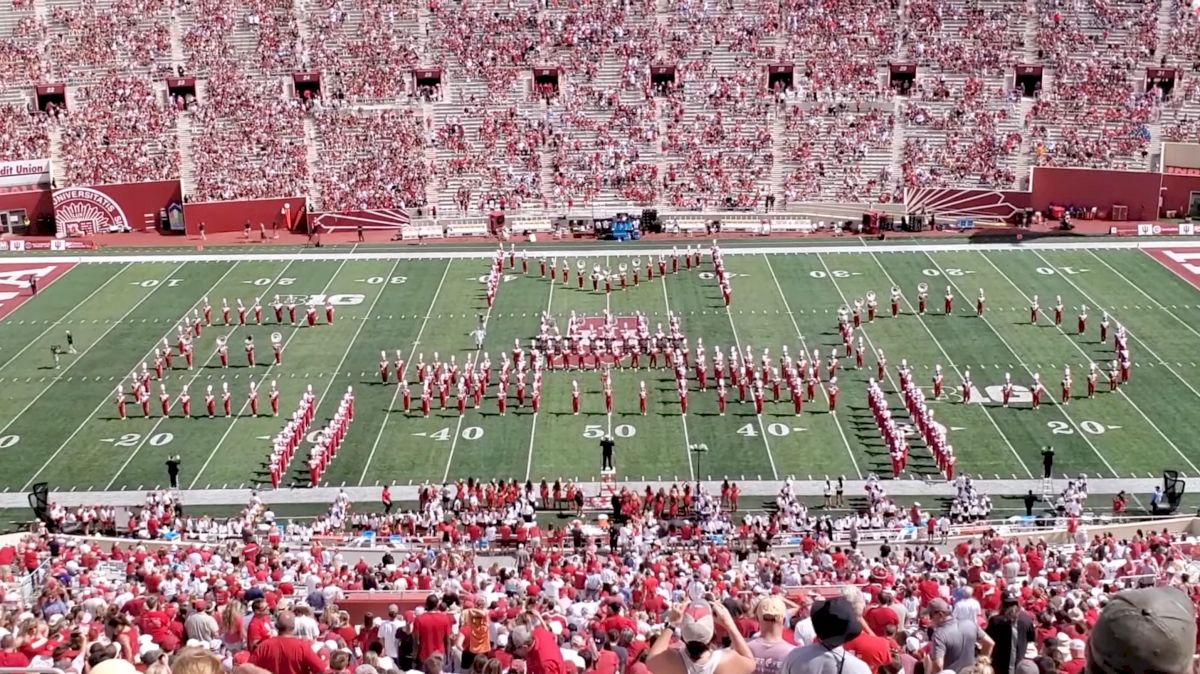 Social media was abuzz last week when the IU Marching Hundred announced their halftime show "It Was Never A Phase." The show repertoire featured the following selections:
Paramore - Misery Business
Olivia Rodrigo - good 4 u
Fall Out Boy - Thnks fr the Mmrs
My Chemical Romance - Welcome to the Black Parade
Marching band and Marching Hundred fans alike took to social media and expressed their excitement for the show, saying that they were looking forward to hearing and seeing what the Marching Hundred put on the field during halftime. The University of Michigan Marching Band account even commented on the Instagram post, calling it the "show of the year already." You love to see the camaraderie within the activity!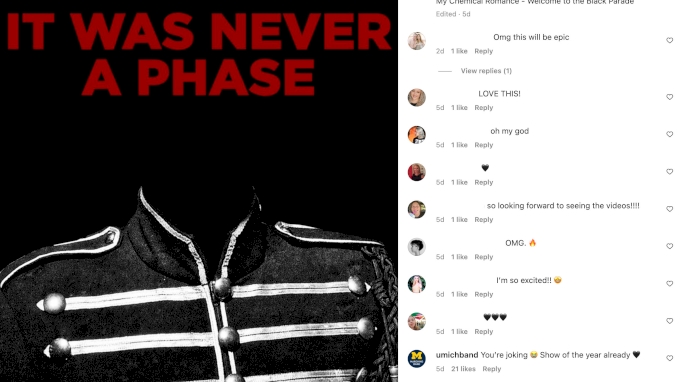 The Marching Hundred even posted a photo carousal on Instagram on game day showing a few of their members prepping for 'It Was Never A Phase" by going to rehearsal repping their favorite "emo practice gear" and the photo (along with the show in general, let's be real) is iconic. Check out the second and third frames in the photo carousal here:
The college marching band scene has started 2022 strong with some really top-tier shows, but this one could easily go down as one of the most talked about shows of the season. 🥇
Watch the full halftime show below:
---
About the IU Marching Hundred
Indiana University's famed Marching Hundred is the product of a tradition which dates back to the organization of the first band at Indiana in 1896. Originally founded to provide recreation for interested students, the 22-piece band of 1896 grew to 47 members by 1913.
Each season the Marching Hundred performs live before thousands of fans as well as for national television and radio audiences. The band produces video and audio tapes of its outstanding performances each year.
The Big Ten has long been noted for outstanding marching bands and the Marching Hundred has long led the field in terms of spirit, innovation, and musical quality. Numerous college and high school bands utilize elements of Indiana's rehearsal procedure and marching style. The Marching Hundred combines marching precision and musical brilliance seldom matched in the conference.
In 2007, the Marching Hundred was the recipient of the Sudler Trophy, naming it as the outstanding college marching band in the country.
In 2012, the Marching Hundred was the only band in the country to be selected to perform at Super Bowl XLVI in Indianapolis. Every appearance of the band reinforces the motto of the Marching Hundred: A Tradition of Excellence.