BOA
Fall Band Is Back: 4 Big-Picture Storylines on the 2022 BOA Slate
Fall Band Is Back: 4 Big-Picture Storylines on the 2022 BOA Slate
The Fall marching band season has its specific characteristics that make it special, and there is plenty about which to be excited this BOA season.
Sep 16, 2022
by Natalie Shelton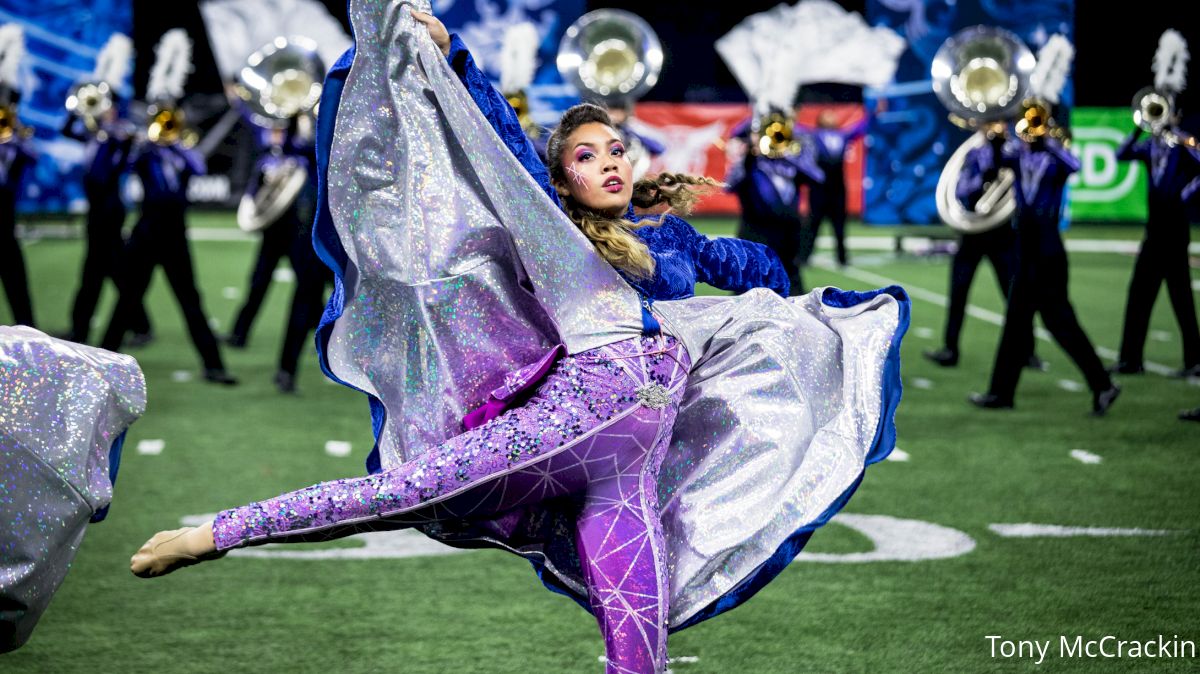 Jeff Griffith is a freelance writer and analyst for FloMarching throughout the Fall and Winter marching seasons.
---
The Bands of America season is here. It's already here.
It feels pretty hard to believe, really, seeing as just a couple of days ago, drum corps were parting ways at the end of the summer, giving way to the fall months and the fall band season.
Wait, that wasn't just a couple of days ago? You sure? Positive? Wow, okay. Moving on.
Fall marching band season — like any other season, in the sense of the part of a year in which a given event, activity, or community takes center stage — has its specific characteristics that make it special.
For most of the season, the leaves are colorful. The cold brews of the summer give way to hot coffees — sometimes seasonal, if you're into that sort of thing. There's a certain crisp in the air — and unlike in any other part of the year-round marching cycle, that chill doesn't get any warmer as the season progresses.
Sure, it's a special kind of pain to hit the rim of a snare drum with cold fingers, but there's something special about the shivers beneath the warmth of a heavy band jacket while you and your fellow performers wait on the announcement of scores after a full competition day.
That's enough waxing poetic for today, but if it wasn't clear — there is plenty about which to be excited this BOA season. Here are just a few examples:
1. Tons of Texas
This year's Bands of America slate features plenty of events in the Lone Star State. And when talking about a state that produced six of 12 2021's Grand National Championship finalists, that's ample reason for excitement.
Texas' first BOA events take place right out of the gate, with a contest scheduled for opening weekend, September 17 in McAllen, followed by a pair of events on September 24 in Shenandoah and Austin.
As always, the BOA schedule features high-profile Texas venues like Baylor University in Waco (October 29) and San Antonio's Alamodome (November 4-5). The latter is set to feature eighty-two bands, as of July 18, per Music for All's website.
If Texas band is your thing, you'll find more than your fair share of it on the 2023 BOA lineup.
2. On Campus
Personally, I always think it's cool to see marching music take to large, grand venues — college stadiums, in my opinion, are some of the best places to take in the activity.
The 2022 Bands of America schedules 13 unique venues, in three different time zones, whose main purpose is to host football games at the Division I level or higher. Several are among the upper-tier in terms of program size — Louisville, Rutgers, Wake Forest, and aforementioned Baylor, to name a few.
3. Out West
In terms of the overarching "band" conversation, there's a running trend that ensembles located in and around Indiana and Texas take most of the spotlight. It's fair in a sense, those two states combined to produce nine of BOA's 12 finalists at last year's Grand Nationals.
But make no mistake, there is high-quality marching band, at the high school level, taking place in all corners of the country, and the 2022 BOA slate hits more than its fair share of those corners.
The East Coast gets its pair of weekends in the sunlight with events at the University of Delaware (October 8) and Rutgers University in New Jersey (October 29). Out west, bands have the opportunity to perform at major venues in New Mexico (September 17), Arizona (October 1), and Utah (November 5).
Much of the widespread focus among those following the Bands of America season ends up on the schedule's marquee event, but one of the most exciting characteristics of the BOA season is, without a doubt, its national scope and spotlight.
4. Title Defense
This one's looking way down the road, but defending Bands of America Grand National champion Broken Arrow High School (Okla.) is scheduled to return to the season-ending event in Indianapolis this November.
Broken Arrow set the all-time record score for Bands of America's championship event in 2021, and will appear at multiple BOA events in its season as reigning champion, including, as well, the St. Louis Super Regional, October 14-15.
2019's Grand National Champion, Vandegrift High School (Tex.) did not attend the 2021 event, so Broken Arrow's attempt to defend its gold medal will mark the first time a band has had the chance to do so since the end of Carmel High School's three year-streak of victories ended in 2018.