2022 Corps at the Crest - San Diego
Corps at the Crest - San Diego Marks the Beginning of the 2022 DCI Season
Corps at the Crest - San Diego Marks the Beginning of the 2022 DCI Season
Corps at the Crest - San Diego marks the start of DCI 2022, streaming LIVE on FloMarching. Catch SCV, Mandarins, Pacific Crest as they compete across SoCal
Jun 2, 2022
by Natalie Shelton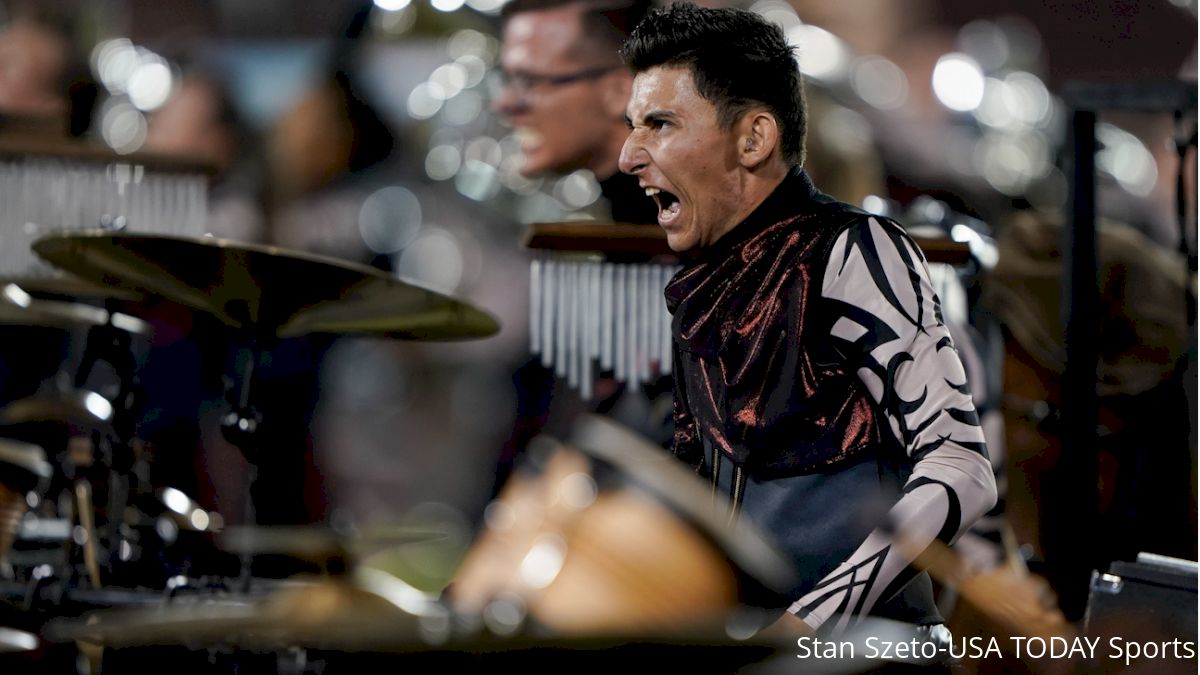 Corps at the Crest - San Diego marks the start of the DCI 2022 season, streaming LIVE on FloMarching. Catch Santa Clara Vanguard, Mandarins, Pacific Crest, and more as they begin a 3-day competition streak across SoCal. Corps at the Crest - San Diego is slated to kick off at 6:30pm PT at Rancho Buena Vista HS in Vista, CA. The lineup for the night includes World Class corps The Academy, Mandarins, Pacific Crest, and Santa Clara Vanguard, and Open Class corps Gold, Golden Empire, and Impulse.
Everything You Need To Know About DCI 2022
2022 Streaming Schedule | DCI 2022 At A Glance | 2021 Archives WITH SOUND
This will be the first time we've seen these seven corps compete against each other since 2019, so fans should expect a high amount of energy both from the on-field performers as well as the attending crowd. Here are three things to look forward to from the Corps at the Crest - San Diego show:
1. Mandarins vs Pacific Crest
The meeting of Mandarins and PC in head-to-head competition may be the matchup I'm most excited to see on day one. I'm betting on Pacific Crest being this season's 'mover and shaker,' disrupting the order in the top 10-15 realm after a few years of solid improvement in rankings. With that said, I'm really looking forward to seeing how they match up with Mandarins, who happened to be in a similar position a handful of seasons ago, having slowly made their way up the ranks in the last few seasons. With Corps at the Crest - San Diego being the first of three back-to-back SoCal shows, I'm anticipating some fierce competition between these two California-based corps.
2. Finding Nirvana
Santa Clara Vanguard is always one to watch every season, and I'm especially looking forward to seeing the debut of their 2022 program 'Finding Nirvana.' With major aspects of their show still under wraps, anticipation has slowly been building up around what exactly SCV will be putting on the field this summer. And I don't know about you, but I'm especially interested to hear the original compositions by Paul Rennick, Sandi Rennick, and Evan VanDoren.
3. All Eyes On Gold
After finishing with the bronze medal in 2019, all eyes will be on Gold as they look for repeat success this season. The Oceanside-based corps has improved its placement every year since 2016, and the big question I have for 2022 is: will Gold see silver or even gold at the end of their journey this season? Only time will tell, but this first look should be a good indicator of how competitive their show may be!
Corps at the Crest - San Diego Lineup
The show kicks off at 6:30pm PT, with competitive action beginning at 6:40. The full line-up for the evening is as follows:
6:30pm - Welcome and National Anthem
6:40pm - Impulse
6:55pm - Golden Empire
7:10pm - Gold
7:25pm: Intermission
7:55pm - The Academy
8:13pm - Mandarins
8:31pm - Santa Clara Vanguard
8:49pm - Pacific Crest
9:14pm - Scores Announced