DCI
Santa Clara Vanguard Announce Their 2022 Show Titled - 'Finding Nirvana'
Santa Clara Vanguard Announce Their 2022 Show Titled - 'Finding Nirvana'
After a week of building suspense on Instagram, Santa Clara Vanguard finally releases the title of their 2022 production, 'Finding Nirvana'
May 18, 2022
by Natalie Shelton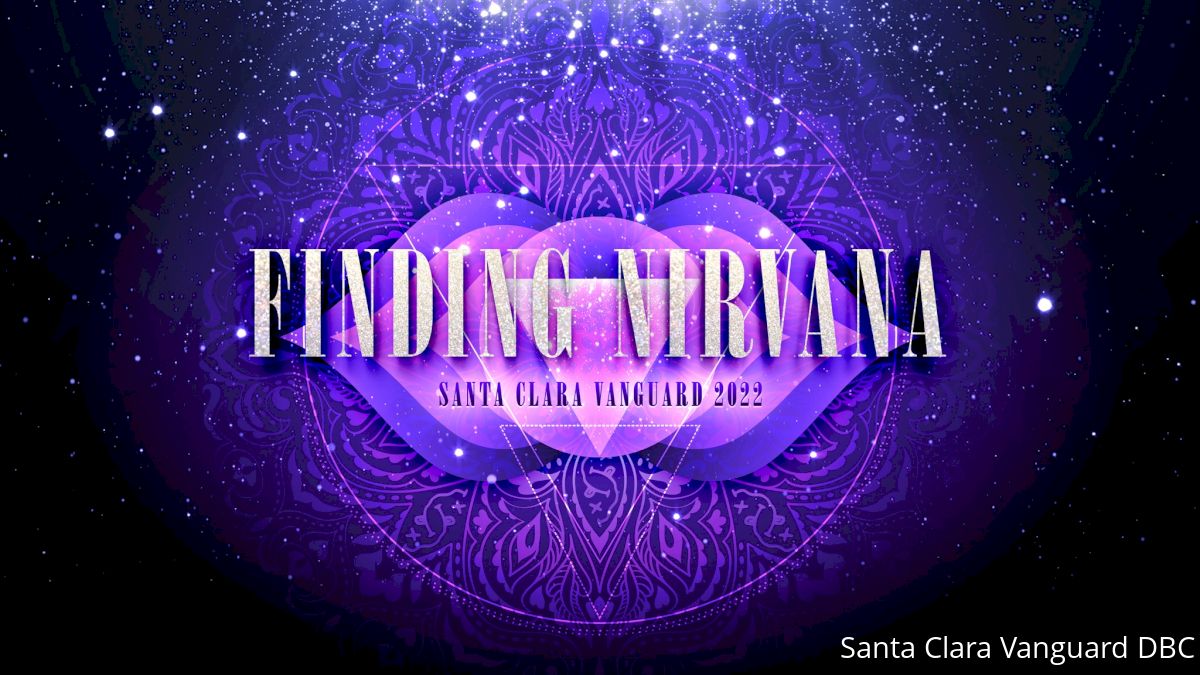 Update as of March 20: SCV's 2022 production titled 'Finding Nirvana' will feature musical selections by Gyorgy Ligeti, Ulf Wakenius, and more. The show will also include original compositions by Paul Rennick, Sandi Rennick, and Evan VanDoren.
---
It all started on May 12th; Santa Clara Vanguard posted a cryptic image on Instagram (presumably hinting at revealing something related to their 2022 show), with a caption of an emoji simply showing a clock pointed toward 6 o'clock. Their audience, rightly so, went wild with excitement and speculation.
Over the course of the next six days, SCV steadily released more graphic snippets, all building up to May 17th, when they released their show title, 'Finding Nirvana,' and a short teaser video.
SCV fans have flooded each Instagram post with guesses and theories as to what the show could be about. As the NorCal corps have not released any additional info aside from the show title, all we can do is speculate until more information gets announced. Reoccuring guesses range from a Prince-themed show, to a show featuring Nirvana cover tracks (a la Rhythm X this past winter season), to a show about the transcendent state of mind.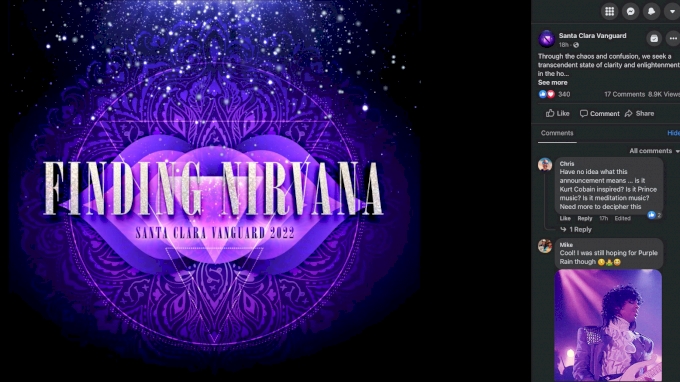 I, for one, cannot wait to see the repertoire of this show. And, if these teasers are any indication about the vibe of their show, their uniforms are going to be next-level.
What are your guesses as to what SCV's going to put on the field this summer? Leave your thoughts in the comments below, or join the conversation on Twitter and Instagram.