DCI
Phantom Regiment Drops Details On 2022 Show
Phantom Regiment Drops Details On 2022 Show
Phantom Regiment Drum & Bugle Corps reveal their DCI 2022 production titled 'No Walk Too Far'
May 16, 2022
by Natalie Shelton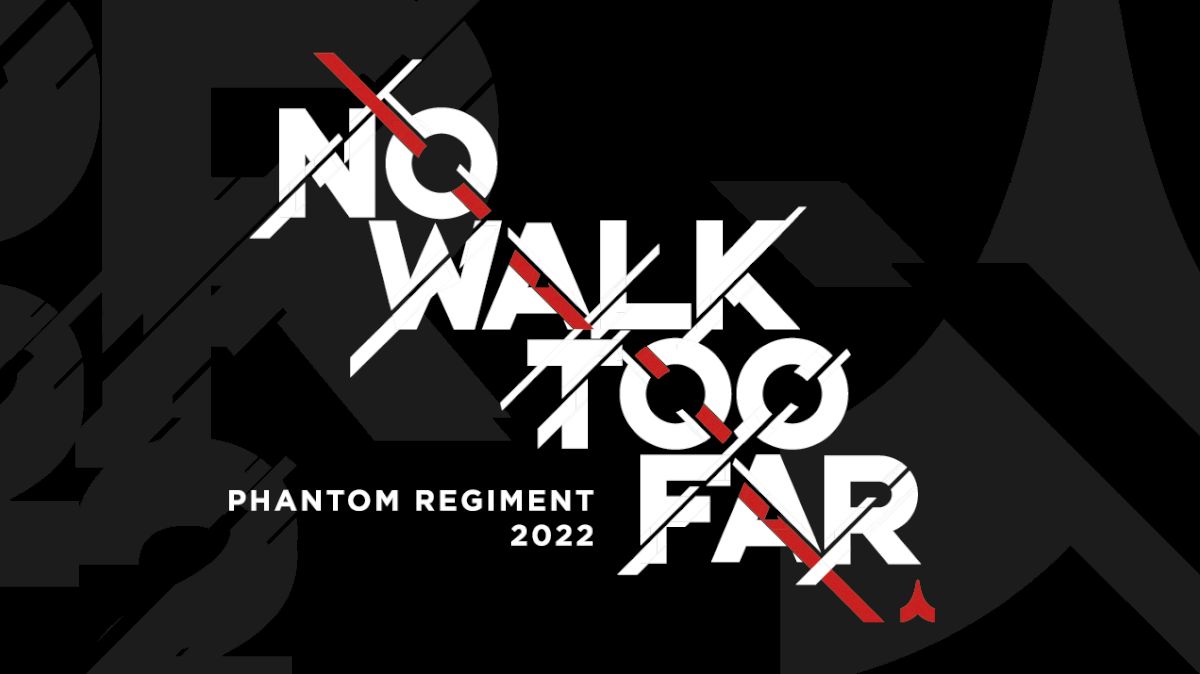 Throughout their 24-hour fundraising day called Phan-A-Thon, Phantom Regiment released snippets of information about their 2022 program including the show title, show logo, uniforms, and musical repertoire. Here's a look at what the Rockford-based corps revealed to fans on May 14th:
Phantom Regiment's 2022 program is titled ''No Walk Too Far.' A show description was not released, but program supervisor Tony Hall emphasized that this year's show will be a celebration of the past while "bringing back the passion, the sound, and the strength of the Phantom Regiment."
Staying true to their roots, Phantom Regiment's musical selections include classical favorites both old and new by four different composers:
Before Time by Thomas Bergersen
The Chosen by Stephen Melillo
Godspeed! by Stephen Melillo
Eli's Theme by Johan Söderqvist
Symphony No. 5 by Gustav Mahler
If I had to describe these tunes, the words I'd use are 'epic' and 'powerful.' If there's one thing Phantom Regiment does really well, it's evoking big emotions out of the crowd, and I cannot wait to see how these tunes sound when paired with their uniforms for the season.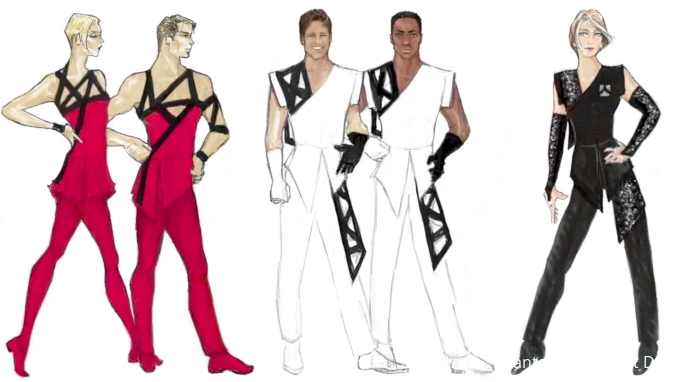 The Phantom Regiment hornline is back in all-white uniforms and I, for one, absolutely love to see it. Hornline and front ensemble members will don an all-white ensemble with a black and white hip cape and matching shoulder detail. In the uniform release video, audiences can also see a subtle chevron on the back shoulder, which is a nice detail.
The drum major uniforms mirror those of the hornline but are classic black instead of white, and feature what looks like sparkle details all on the shoulder and hip cape with the added detail of matching arm pieces. Drum major uniforms will also feature the classic Regiment chevron over the chest.
The guard uniforms are all red and feature black strap details at the neckline and down the arms. The uniform, while simple in silhouette, look striking in the rendering. Though according to the Phan-A-Thon live stream, the guard uniforms, while shown red in the rendering, will actually feature additional warm-tone colors to create a more visually striking experience for the audience.
The countdown clock is ticking, and tickets to nearly all 92 #DCI2022 events are already on sale! Where will we see you this summer?? #50til50 | https://t.co/HvMJVXabvZ pic.twitter.com/VACjPqz3U7

— Drum Corps International (@DCI) May 6, 2022
You can catch a performance of 'No Walk Too Far' this summer in early-season competition at the DCI Tour Premiere and at the Tour of Champions - Northern Illinois, in addition to DCI Little Rock on July 27, DCI Eastern Classic on August 5th, and at DCI World Championships starting on August 11th.