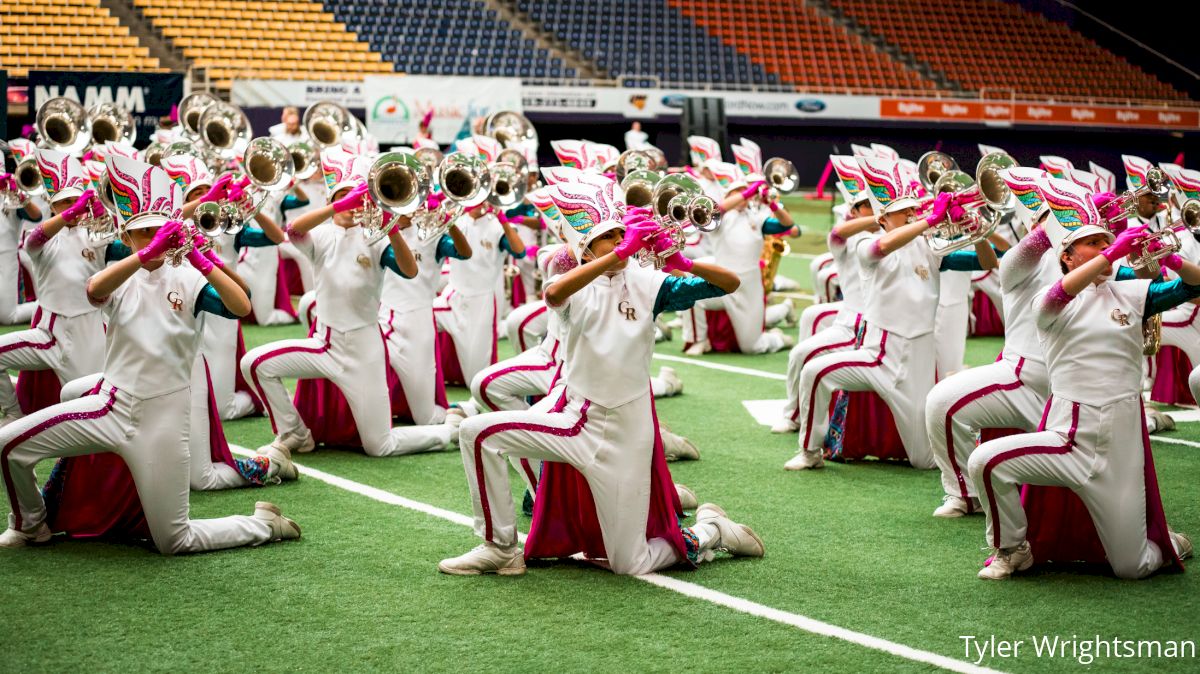 It's time for the first big Bands of America Super Regional coming LIVE to FloMarching on Friday and Saturday, October 18-19, plus BOA Waco.
After four weekends of regionals spread from across the state of Texas to locations throughout the midwest and east coast, we will get a look at our first Super Regional line-up for the 2019 Bands of America Season. Nearly 70 bands will be competing in the St. Louis Super Regional this year, most of which will NOT be attending the BOA Grand National Championships in mid-November.
Among the long list of incredible bands, some of the most recognizable names to watch for in this year's two-day event include: Blue Springs (MO), O'Fallon Township (IL), Union (OK), Camdenton (MO), Coppell (TX), Bixby (OK), Rosemount (MN), Jenks (OK), and Broken Arrow (OK).
In Waco, a final mix of Texas bands come together for the last Texas regional of the season before the San Antonio Super Regional, which, as always, will be just as impressive as Grand Nationals.
Start Time: 10:30 AM ET Friday, October 18th