2019 WGI Guard Mid East Power Regional - Cintas Center
Weekly Watch Guide: WGI Power Regional Weekend #2
Weekly Watch Guide: WGI Power Regional Weekend #2
If you thought the first weekend of Power Regionals was crazy—weekend #2 gets even better.
Mar 19, 2019
by Andy Schamma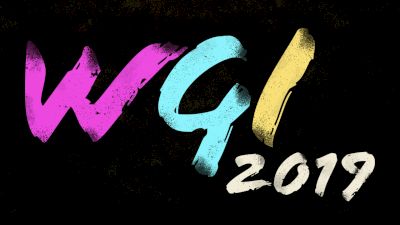 Five more massive WGI Power Regionals will be coming LIVE to FloMarching this weekend, March 23-24. ALL five events will be two-day regionals with prelims on Saturday and finals on Sunday.
Out West, you can catch the best groups across California, Arizona, Texas, and more in all three of WGI's divisions. As far as Independent World is concerned, this is THE weekend to watch if you want a "WGI World Championships" experience before the big show actually gets here in April.
Near Cincinnati, the Mid-East Power Regionals for Percussion/Winds and Guard will also be massive events—definitely THE most competitive events to be streamed on FloMarching in 2019 so far.
List of Independent World Finalists from 2018 competing on FloMarching this weekend: