Creating a drum corps from scratch is one of the most difficult tasks anyone can undertake in the marching arts. Southern Knights founder John Hoekstra now understands that firsthand as his corps prepares to make its DCA World Championships debut on Sept. 2-3 in Rochester, NY.

"I started the corps after reading that another Alabama school had lost its arts programs," Hoekstra said. "My long-term goal is to have multiple performing groups such as indoor winds, percussion, and guard -- whatever we need to do to provide the most performance opportunities we can."

Watch the 2017 DCA World Championships LIVE on FloMarching!

In January 2015, Hoekstra turned his dream into reality by establishing the Southern Knights. Hailing from Birmingham, Alabama, Hoekstra wanted to create a drum corps that did not have the strenuous rehearsal and tour schedule of DCI. Also, he wanted the corps to be open for performers of ALL ages to participate.

"I've been involved in drum corps for 50 years, in all facets of the activity," Hoekstra told FloMarching. "I felt that being an All-Age corps that competes on weekends in DCI and DCA would give us the best chance to build this corps from the ground up."


GROWING TOGETHER
The lighter time commitment and lesser financial burden of a DCA corps has allowed Hoekstra to grow the corps from 17 total performers in 2015 to 42 members in 2017.
In the summer of 2015, the Southern Knights performed as a standstill group with three percussionists, 13 horns, and a conductor. After passing an evaluation by DCI the following year, the Knights stepped onto the field with 45 members and performed their first show on the move. They went on to compete in four shows and another two exhibitions.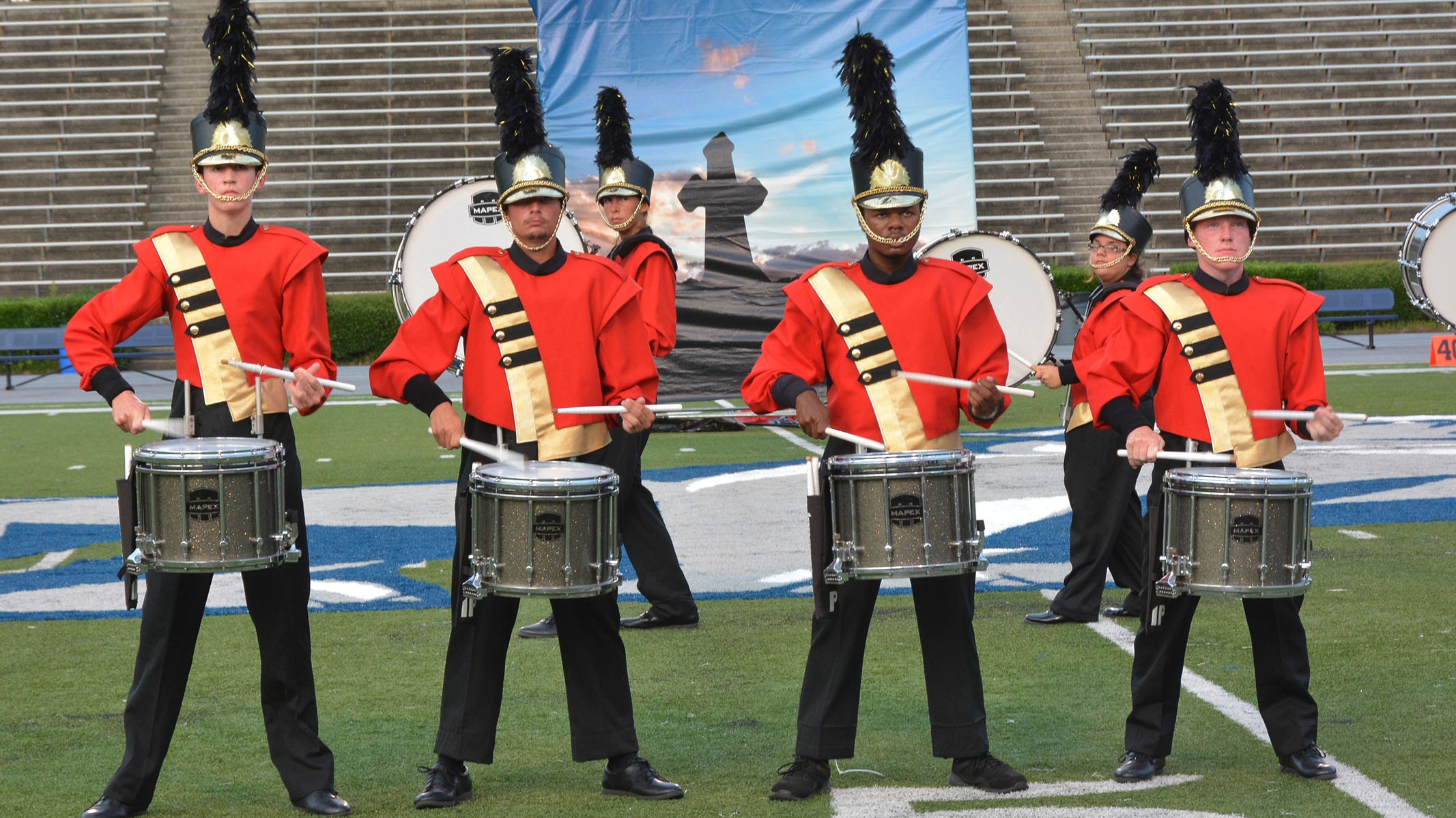 This growing process has been an adventure for Hoekstra.
"I acquired equipment, uniforms, and a rehearsal facility before I ever recruited a single member," Hoekstra said. "I went out to the local high schools and band competitions to recruit the charter members of the Southern Knights."
In 2017, the Southern Knights passed their evaluations and were accepted into DCA. Now the Southern Knights are able to compete in next month's DCA World Championships for the first time. They will compete in Class A with about 42 members.
EARNING YOUR SHIELD
Like most drum corps today, the Southern Knights have a unique ceremony that initiates their members into the family. For the Knights, this is known as the
Shield Ceremony
.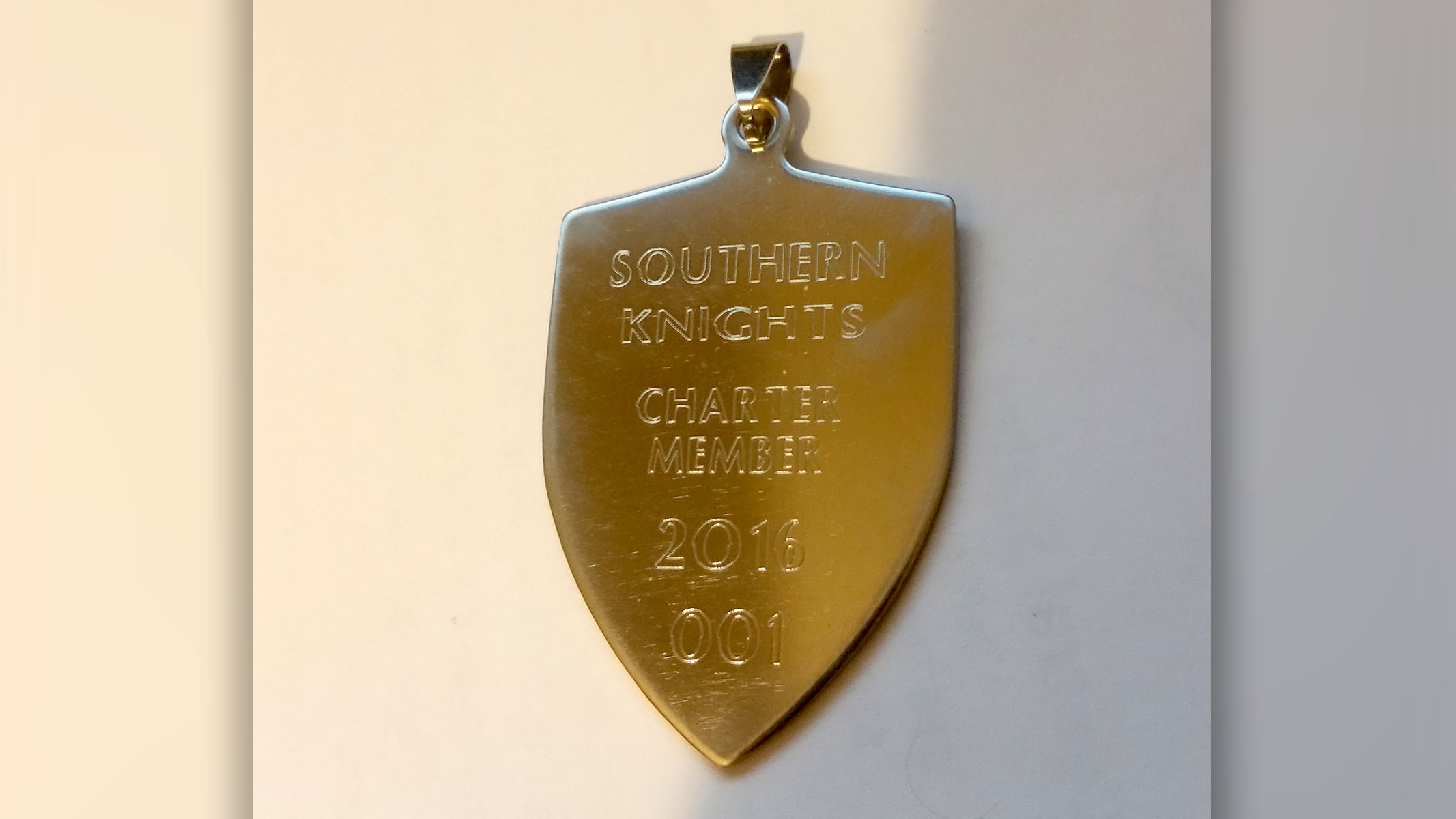 The shield is a small token worn around members' necks with the year they marched and their individual Southern Knights member number. It's presented to members who have made it to the end of the season and commemorates their commitment to the corps.
Hoekstra says the corps is growing, "We plan to be around for a very long time. I hope to still be alive to celebrate the corps' 50th anniversary!"
Make sure you watch the Southern Knights as they make their
DCA World Championship
debut on FloMarching, beginning September 2.
How to Watch

ON TV:
Available on Roku and Apple TV 4 -- download the FloSports app now.
STREAMING:
Only on FloMarching with a PRO subscription. A yearly PRO subscription provides access to ALL FloSports sites.
Join Now


Join The Conversation On Social
• Follow us on Twitter
@FloMarching
• Follow us on Instagram
@FloMarching
• Follow us on
Facebook
FloMarching's hottest content, delivered to your inbox
Don't miss breaking news, feature stories, event updates, and more. Sign up for the FloMarching mailing list today.