Every year when Valentine's Day rolls around we give thanks for all the loved ones in our lives -- those who make Monday's tolerable and rehearsals so much easier to attend. The marching arts have a knack for bringing people together, and we've gathered just a handful of those amazing couples who found each other through them.


Michael and Stephanie McKenna

Michael and Stephanie first met at the beginning of the 2003 season in The Cadets Drum and Bugle Corps. Michael was a member of the tenor line, and Stephanie was in the color guard.
"The first time I saw Stephanie was at the last April camp before move-ins in 2003," Michael said in an interview for
The Cadets
. "The first time we really met was at the move-in camp in May of 2003 at Pennsville High School in New Jersey. She was walking through the gym, and we made eye contact and smiled at each other. I was nervous, because she was a vet and I was a rookie. But my fellow drummers helped give me the confidence to talk to her."
Following two summers with The Cadets, the couple continued to date for four more years, even though they lived eight hours from one another. Eventually in 2007, Stephanie moved from Harrisburg, PA, to be with Michael in Michigan. In 2009, Michael proposed, and they were married in 2011 near Lake Erie.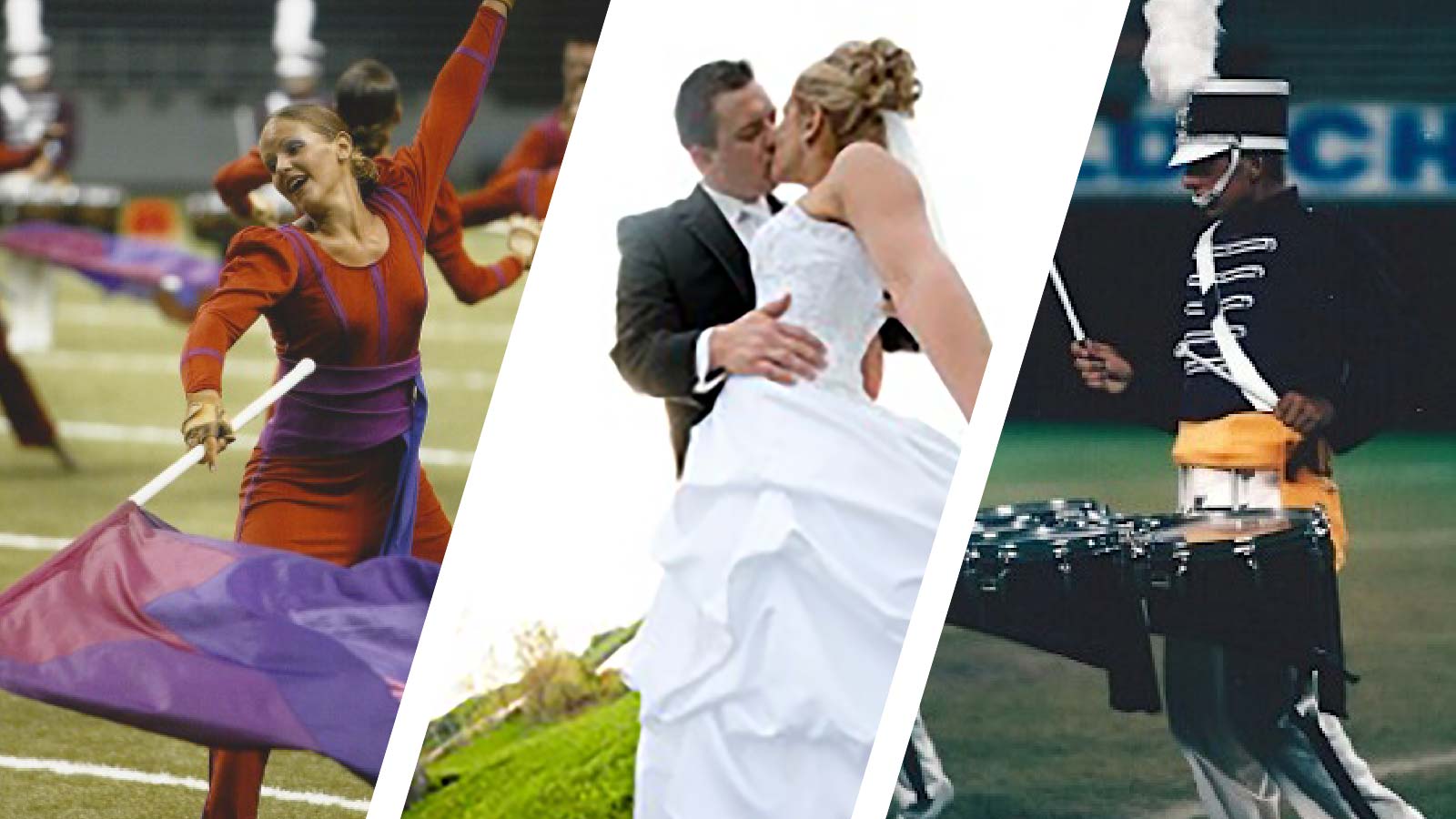 Zach and Alyssa Sterling

One of the most memorable moments in WGI history is the proposal from Matrix's 2015 production, "Mine," and luckily I was there to see it live.
Zach and Alyssa met while marching at Gateway Indoor in 2014 and quickly began dating. Zach went on to march at the Madison Scouts and Alyssa marched with the Phantom Regiment. When they decided to march at Matrix, Zach talked to director Rob Ferguson about his intentions to propose to Alyssa.
"I told Rob I wanted to get engaged," Zach said in an article for
WGI
. "Wouldn't it be really cool if I could involve the group, maybe after Finals, and (Rob) said 'No way, we're doing it in the show. It's perfect. It fits the concept.'"
During the show, Zach would do a fake proposal at the end of the production. There was an electronic voice that coincided with proposal saying, "This is Alyssa, and she is mine." And so all season long, Zach and the entire ensemble kept the secret from Alyssa.
At WGI World Class Finals in 2015, Zach knelt down in front of thousands of fans, but this time the voice over was different. Rob added an additional few seconds to the show and put a tag on the end of the voice over saying, "Tonight, this is for real."
As part of the crowd that night in Dayton, I saw firsthand the amazing energy and overwhelming reaction from everyone in attendance. I recall looking around at the other audience members and seeing numerous people wiping tears away from their faces.
Erik and Erin Kosman

In the summer of 2011, Erik and Erin met while teaching at Spirit of Atlanta Drum and Bugle Corps. Over the course of the summer, the two grew close over food truck meals, bus rides, and long rehearsal days. As the summer came to a close the couple realized there was something very special about their relationship.
Even though Erin lived in New Jersey and Erik lived in Georgia, the couple maintained a close relationship. In the spring of 2014, Erin got a job in Atlanta and immediately moved to be with Erik, who proposed the following summer. And on New Year's Eve 2016, they were married surrounded by the mutual friends they had made throughout their time in the marching arts.
In a bit irony, though they can trace the roots of their relationship back to their summers together teaching drum corps, it will be the summertime when they will be apart moving forward. Erik is the newly minted electronic caption head for the defending world champion Bluecoats, and Erin is the caption head for the color guard at Jersey Surf.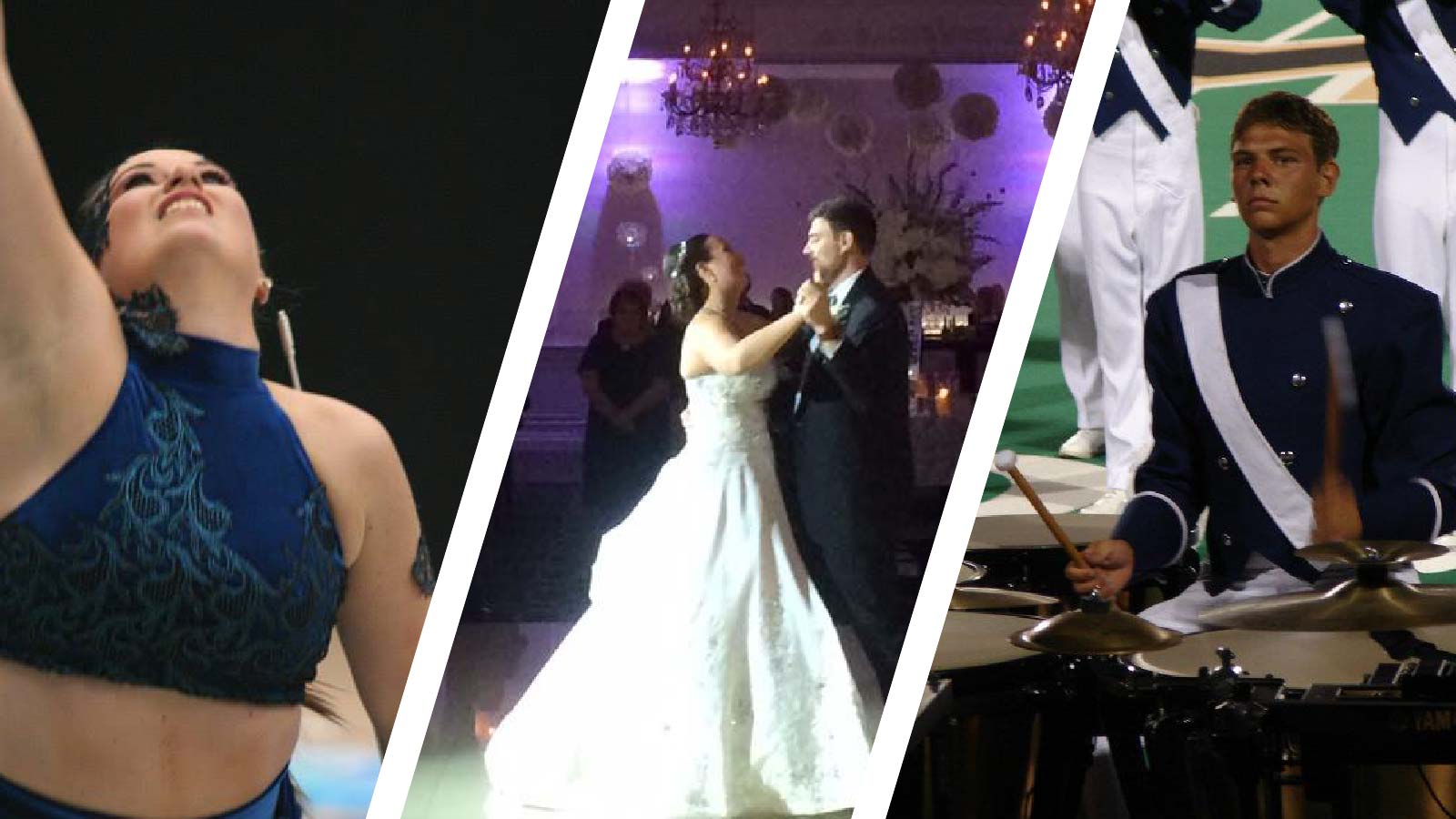 Join The Conversation On Social
• Follow us on Twitter
@FloMarching
• Follow us on Instagram
@FloMarching
• Follow us on
Facebook

FloMarching's hottest content, delivered to your inbox
Don't miss breaking news, feature stories, event updates, and more. Sign up for the FloMarching mailing list today.