Ohio High School Student Battles Muscular Dystrophy By Marching In Band
Ohio High School Student Battles Muscular Dystrophy By Marching In Band
See how Jack Wolf is adapting and overcoming Duchenne Muscular Dystrophy to march and inspire.
Feb 3, 2017
by Michael Gilley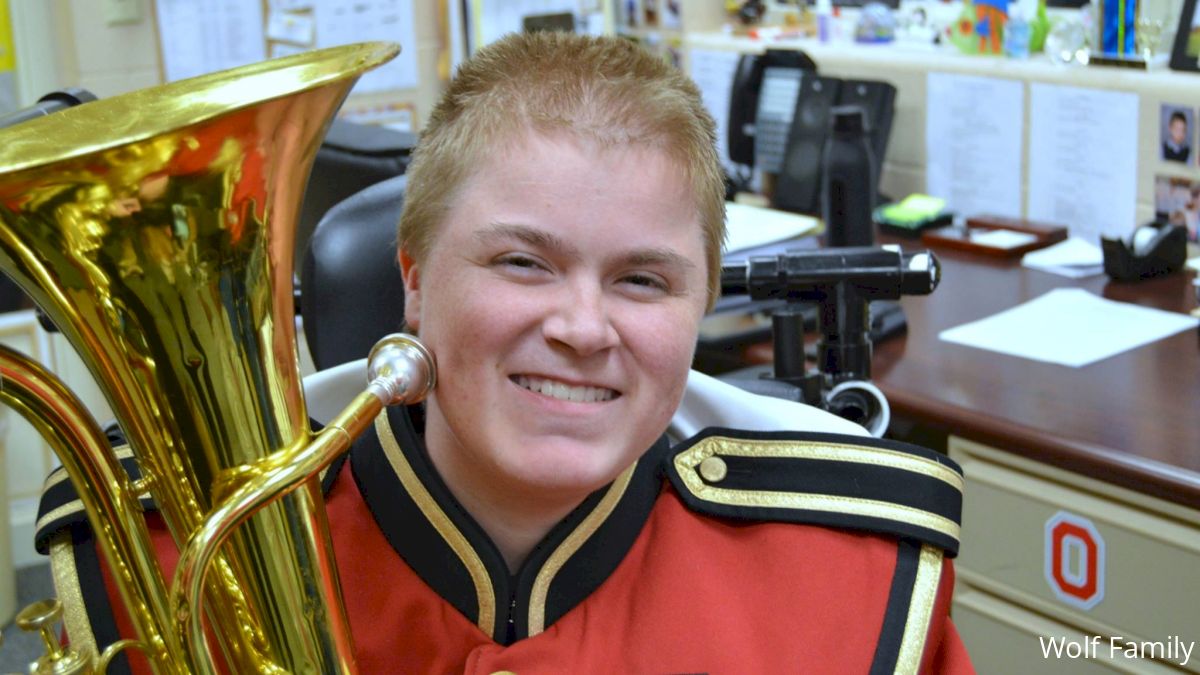 UPDATED 2/26/18: In a sad update, Brian Wolf (father of Jack) reached out to inform us that Tommy, Jack's beloved service dog, had passed away over the weekend from a battle with lymphoma.
Jack Wolf has never shied away from seeking out new challenges. Whether it's joining the Boy Scouts or finding creative ways to paint from his wheelchair, his first instinct is to adapt and overcome.
But when Wolf decided he wanted to become a part of his high school marching band in his freshman year, his parents initially thought their soft-spoken teenage son was taking on his toughest obstacle yet.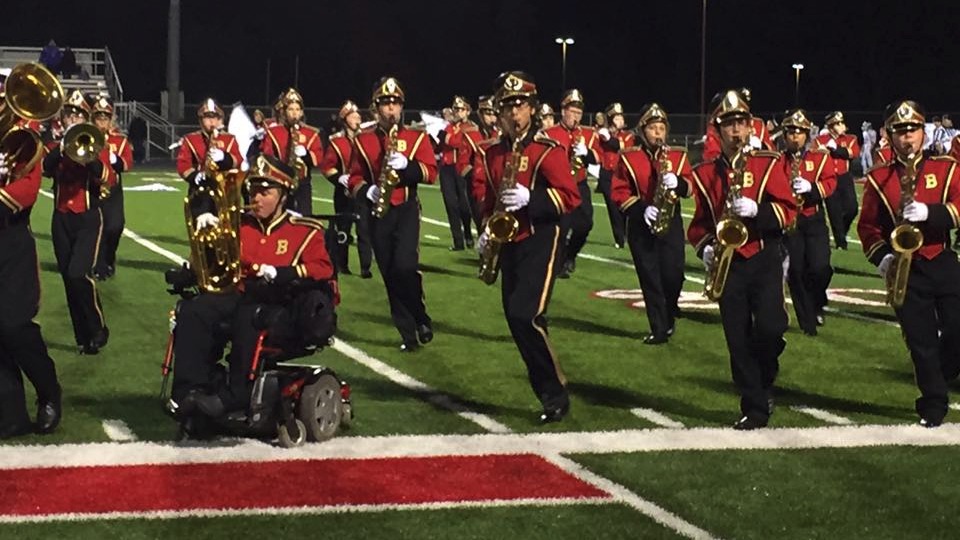 A Broadview Heights, Ohio, native, Wolf was diagnosed with Duchenne muscular dystrophy (DMD) in 2005, a devastating muscle disease in children that results in the body's inability to produce the muscle protein dystrophin and makes even the simplest of tasks difficult.
However, when Wolf sets his mind on doing something, he makes it happen. Joining the band was not the first mountain he had climbed.
"To our surprise it was the easiest fit for Jack," said Brian Wolf, Jack's father.
One of the effects of DMD is the eventual loss of motor control in the arms and legs, which made Jack's task of holding his euphonium, playing his instrument, and steering his wheelchairs through a marching formation an unwieldy proposition.
Since Jack needed his right hand to be on the valves to play, he would not be able to maneuver his wheelchair on the field. Brian solved this problem by installing a second controller for the chair on Jack's left side so he could maneuver around the field.
Then, Brian used pieces of PVC to build a bracket that slipped onto the handles of Jack's chair. The bracket reaches around Jack's right side and holds the euphonium upright. The bottom of the instrument is secured using bungees to Jack's chair.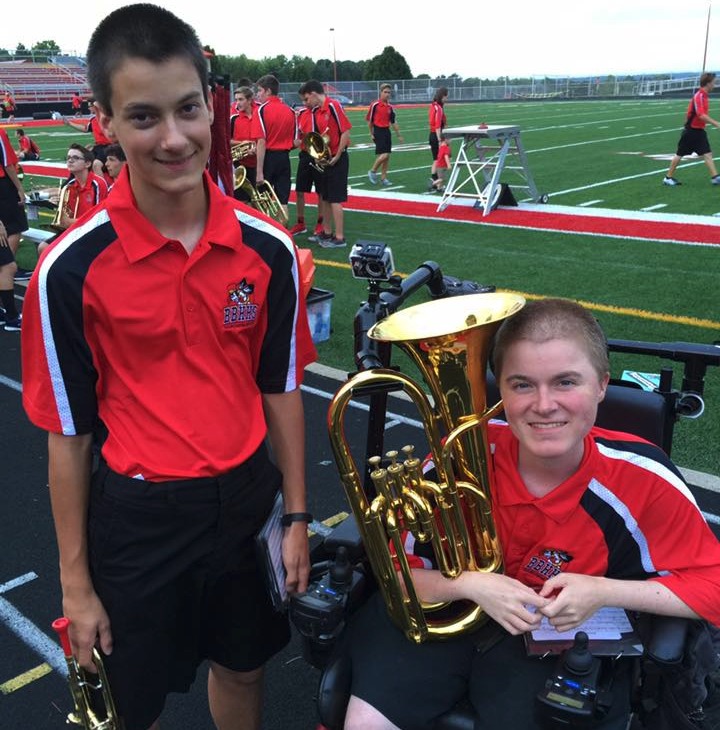 Jack and his brother Mark on the track getting ready to perform

With the logistics worked out, all Jack needed to do was to learn to play his instrument, manipulate the valves with his right hand, move his chair with his left hand, memorize the band's music, and drill.
"I had never driven anything with my left hand before," Jack said. "It took a lot of practice."
In this next stage, Brian complimented the band's directors, Jason Wyse and Tricia Astey, at Brecksville-Broadview Heights High School, saying that they have been unbelievably supportive of Jack, now a junior in high school. Brian also praised the band members for helping Jack get up to speed and ready to perform.
Another source of constant support is Jack's service dog, Tommy, who never leaves his side — even during performances. Attached via a leash to Jack's chair, Tommy maneuvers his way around the field and avoids the other members of the band just like any other member.
"He might be out of step here or there," Brian joked. "Many times people in wheelchairs are unapproachable. I think having Tommy with him and being in the band has broken some of those barriers — it's really encouraging to see students from other schools come up to Jack to talk to him about his dog and being in the band during marching season. Without Tommy or the band involvement I don't think he would be approached as much."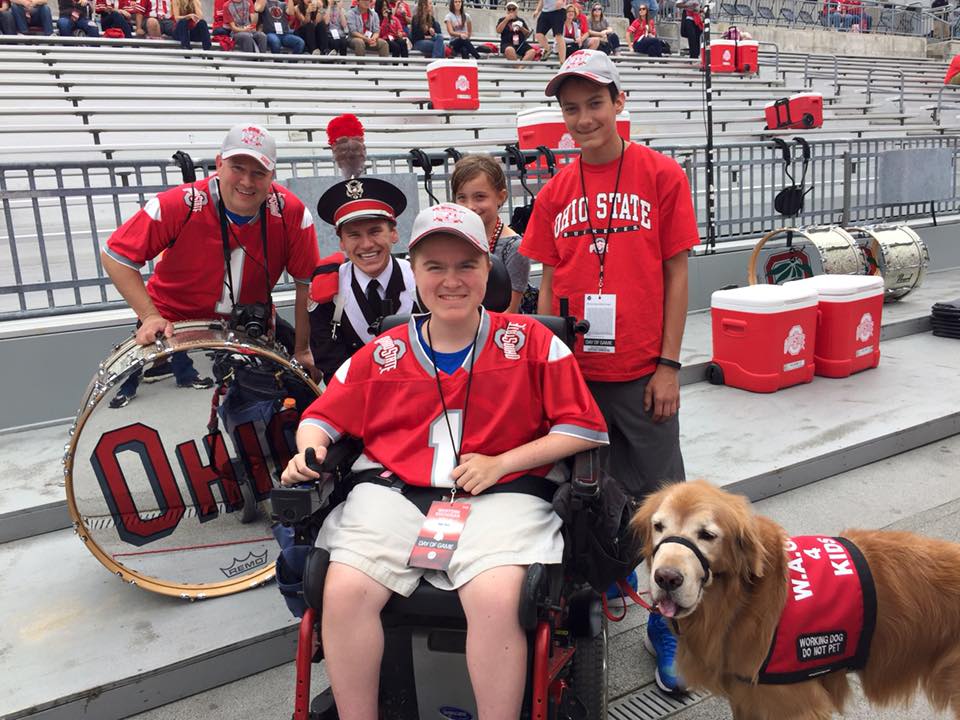 Jack and family cheer on members of the Ohio State marching band

While Jack is doing everything he can to have what we would call a "normal life," he is in fact fighting for his life.
Duchenne muscular dystrophy is a fatal condition. Doctors are most concerned with his heart and diaphragm. Both are muscles and are slowly being affected by the disorder. However, being in the marching band is helping Jack combat that as well. Brian said that the pulmonary benefits of playing a wind instrument are helping Jack fight against the muscle fatigue.
"At this time for Jack there is no FDA-approved therapy or cure," Brian said. "But we have hope that the technology that is in the labs and clinical trials will prove useful to helping Jack and the many friends we've met on our journey with Duchenne muscular dystrophy."
While Jack is an inspiration for us all, he is quickly becoming an inspiration for other students who face DMD. According to Brian, Jack has inspired two other students in Colorado to take up French horn and euphonium. They too have plans to join their school's marching band because of Jack.
"Being out on the field is awesome," Jack said. "Because everyone I know at school is at the games and we're what everyone is paying attention to when we're out there performing."
Jack doesn't slow down when he comes off the field either. He is a former Muscular Dystrophy State Ambassador for Ohio, who has spoken at the Ohio Statehouse to educate and motivate others with his story. And at 15, he earned the rank of Eagle Scout in the Boy Scouts of America — a milestone achieved by less than three percent of Boy Scouts.
His father puts it best, "He can do it all.".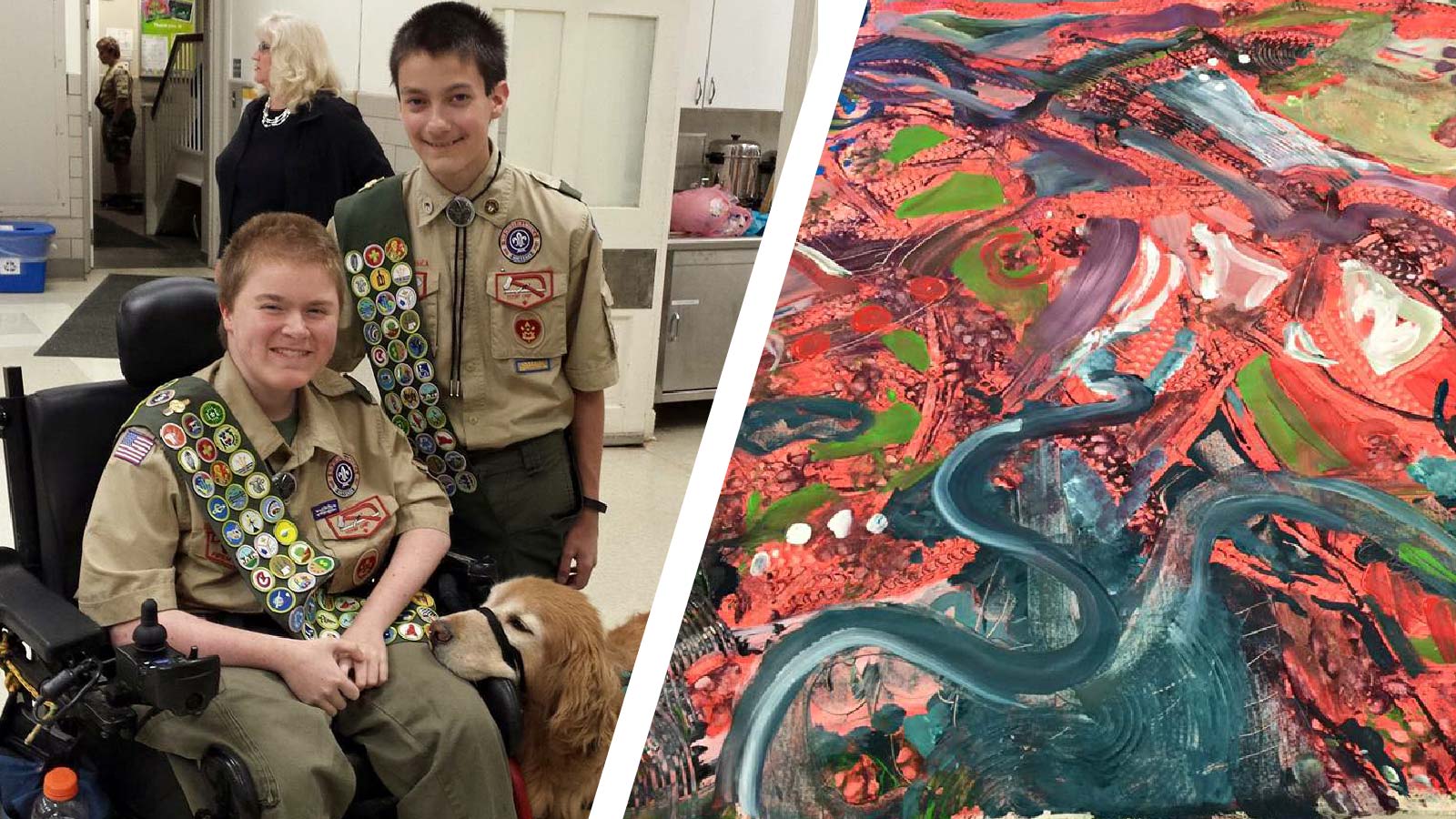 Help Fight DMD
For more information about how you can help find a cure for disorders like DMD and other forms of muscular dystrophy, you can visit www.cureduchenne.org to get information and donate.