Another weekend of auditions for drum corps across the country have come to a close, and there was a bit of surprise out of Concord.


The 2017 Blue Devils Snare Line:
(pictured left to right)


Carson Cornelison (Bluecoats 2016)
Ryan Ellis (Blue Devils 2016)
Alan Aungst (Blue Devils 2016)
Jay Reddicks (Blue Devils 2016)
Sean Clark (Blue Devils 2016)
Evan Espanto (Blue Devils 2016)
Joseph Grippo (Rookie)
Arjun Durbhakula (Blue Devils 2016)
Jacob Little (Carolina Crown 2016)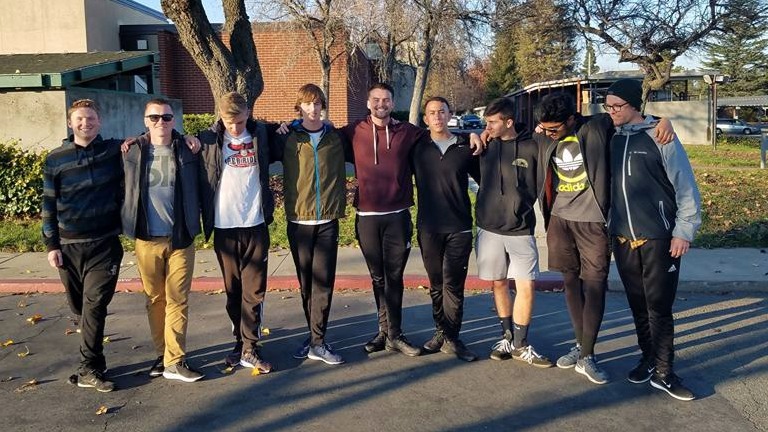 The Blue Devils have set their snare line, but there is a familiar face not on the line this year. Internet superstar and three-year veteran Brandon Olander is not among the final names. No word yet as to why Olander is not marching.
It is well known that Olander deals with a lot of back issues stemming from scoliosis. After marching the past dour summers (Academy '13, Blue Devils '14, '15, '16), maybe Olander is just taking a break. It's not unusual for performers to take a year off because of the day-to-day grind.
But it looks like these nine gents are ready to rock this summer and add to the legacy that is the Blue Devils drumline. The 2017
DCI
summer tour gets kicked off on June 22 in Indianapolis at Lucas Oil Stadium at the
DCI Tour Premiere presented by DeMoulin Bros. and Co.

FloMarching's hottest content, delivered to your inbox
Don't miss breaking news, feature stories, event updates, and more. Sign up for the FloMarching mailing list today.