18 Members of the U. of Iowa Marching Band Sign First-Of-Its-Kind NIL Deal
18 Members of the U. of Iowa Marching Band Sign First-Of-Its-Kind NIL Deal
In a stunning move, eighteen members of the University of Iowa Hawkeye Marching Band sign a first-of-its-kind NIL (Name, Image, and Likeness) deal
Oct 23, 2023
by Natalie Shelton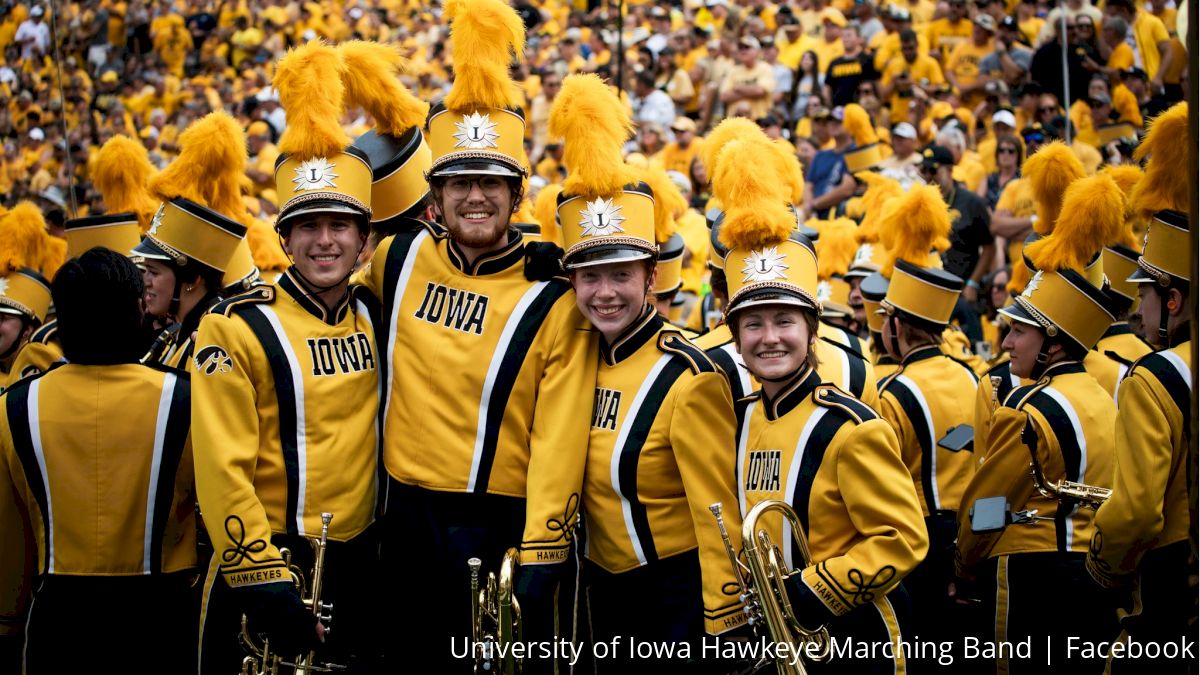 In a stunning move, eighteen members of the University of Iowa Hawkeye Marching Band have fully leaned into their status as college athletes and have signed a first-of-its-kind NIL deal.
NIL deals have been all the rage in college athletics over the last few years, finally allowing your favorite college football, basketball, and yes, even marching band student-athletes to receive compensation for advertising a product or business on a billboard or in a commercial.
"In the simplest of terms, Name, Image and Likeness (NIL) is a term that describes the means through which college athletes are allowed to receive financial compensation. NIL refers to the use of an athlete's name, image, and likeness through marketing and promotional endeavors. This can include autograph signings, product endorsements, social media posts, and more." - Icon Source
According to social media posts, the entire eighteen-person mellophone section of the Hawkeye Band signed an NIL deal with The Brick Kitchen, an independent, family-owned kitchenware store in Independence, Iowa.
In an Instagram post made by The Brick Kitchen, this is the first time in history that members of the Hawkeye Marching Band have been afforded an opportunity like this NIL deal.
"Most people don't realize the amount of effort Marching Band students put into their performances." stated Shelly Whited, owner of The Brick Kitchen. "Many of these students are also trying to maintain part-time jobs, so it can be stressful. This is a great way for us to provide a little financial help and have a lot of fun while doing it. We are also excited to be the first business to ink a deal for a full instrument section with an NCAA Marching Band." - The Brick Kitchen
The Instagram post goes on to say that the students will be featured in advertising and social media campaigns for The Brick Kitchen in exchange for fair compensation as well as products from The Brick Kitchen's inventory.
In a time when attending college may be out of reach for many students across the nation, this particular NIL deal could help pave the way for unique opportunities for students of all backgrounds to receive financial aid and live their dream of attending college.