BOA
Bands of America Weekend Recap: Wando, Wakeland Win Big
Bands of America Weekend Recap: Wando, Wakeland Win Big
After a very busy first weekend of October in the Bands of America sphere, October 14 was a much lighter schedule. Check out your BOA weekend recap here
Oct 17, 2023
by Natalie Shelton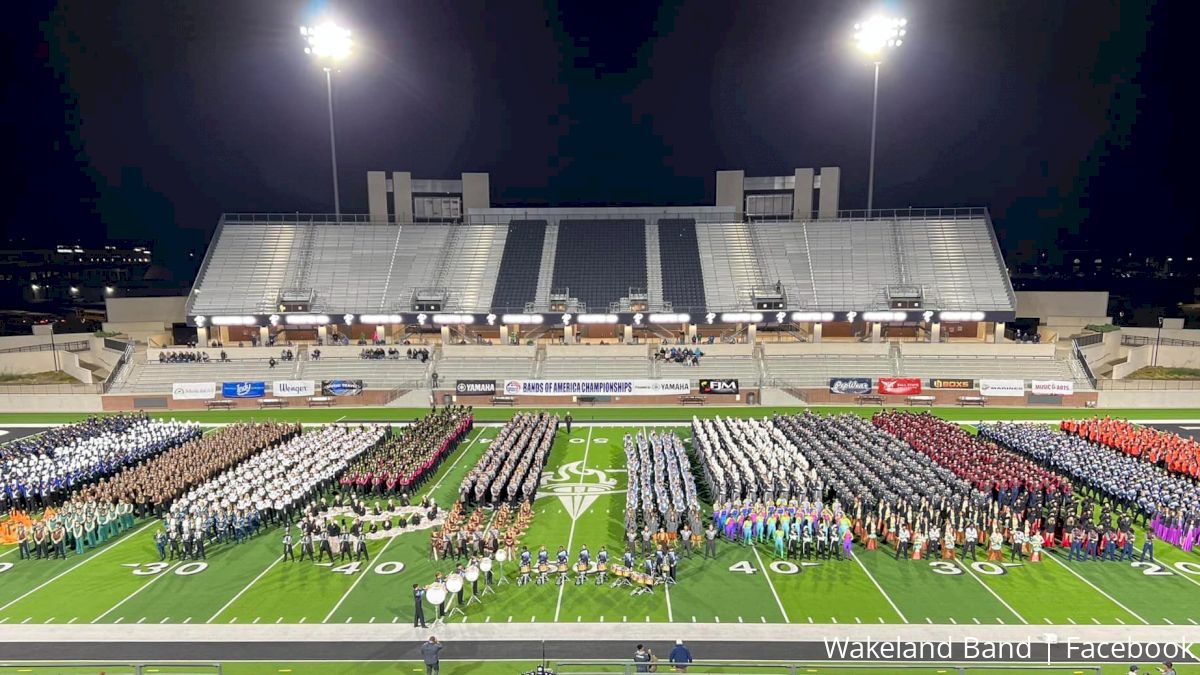 After a very busy first weekend of October in the Bands of America sphere, October 14 was a much lighter schedule.
But that didn't mean there was any less intrigue within the competition, as two events — one in Texas and one along the coast of South Carolina — featured an array of exciting results.
Wakeland wins big, nine break 80 in Prosper
The sixth of several interesting Texas events to date on the 2023 BOA schedule featured a wide margin of victory for Wakeland, which posted the season's second-highest overall BOA score of 88.750, just 0.525 points behind the overall top score, earned by Hebron on October 7 in Bedford, Texas.
Wakeland also swept all three caption awards and earned a Class AAA title over Rock Hill and Azle, which took sixth and 12th in Finals respectively.
After Wakeland, though, the race amongst the Finals top five was red-hot. Hometown band Prosper took second with a score of 86.500, outscoring third-place Timber Creek (3rd, 86.100) by just 0.40 points, with L.D. Bell (4th, 85.400) and Keller Central (5th, 84.750) not far behind.
But the order of those four bands — all of which competed in Class AAAA — was completely different in Prelims. L.D. Bell took home a Class AAAA title, ahead of Prosper, Keller Central, and Timber Creek in that order.
Rock Hill (6th, 82.200) rounded out the top six, but the next three bands in score order — Waxahachie (7th, 80.750), Keller (8th, 80.700), and Forney (9th, 80.350) — were all separated by four-tenths of a point, with McKinney North (10th, 79.400) and Southlake Carroll (11th, 79.200) less than a point behind that.
South Carolina bands run the show in Conway
An array of bands from South Carolina, North Carolina, and Georgia took to the campus of Coastal Carolina University on Saturday. Representatives of the Palmetto State comprised the slight majority of the lineup, but also comprised the entire top five in Finals, with Wando (1st, 86.150) by a strong margin of nearly three points.
Catawba Ridge (2nd 83.200) came in an impressive second place and won Class AA, while Wando took a Class AAAA title and won all caption awards in Finals competition.
After Wando and Catawba Ridge, the race for a spot in the top three was as close as could be, with third-place Nation Ford (81.400), fourth-place James F. Byrnes (81.150), and fifth-place Clover (81.050), all separated by a slim 0.35 points. Nation Ford also won the day's Class AAA title.
For those three bands vying for a top three spot, general effect told the story; Nation Ford outscored James F. Byrnes and Clover by 0.5 and 0.3 points respectively to build its scoring advantage.