BOA
BOA PREVIEW: Texas Takes Full-Swing In BOA's Busy Third Weekend
BOA PREVIEW: Texas Takes Full-Swing In BOA's Busy Third Weekend
All eyes are on Texas this Saturday as key matchups take place during weekend three (September 30) of the 2023 Bands of America Championship season
Sep 29, 2023
by Natalie Shelton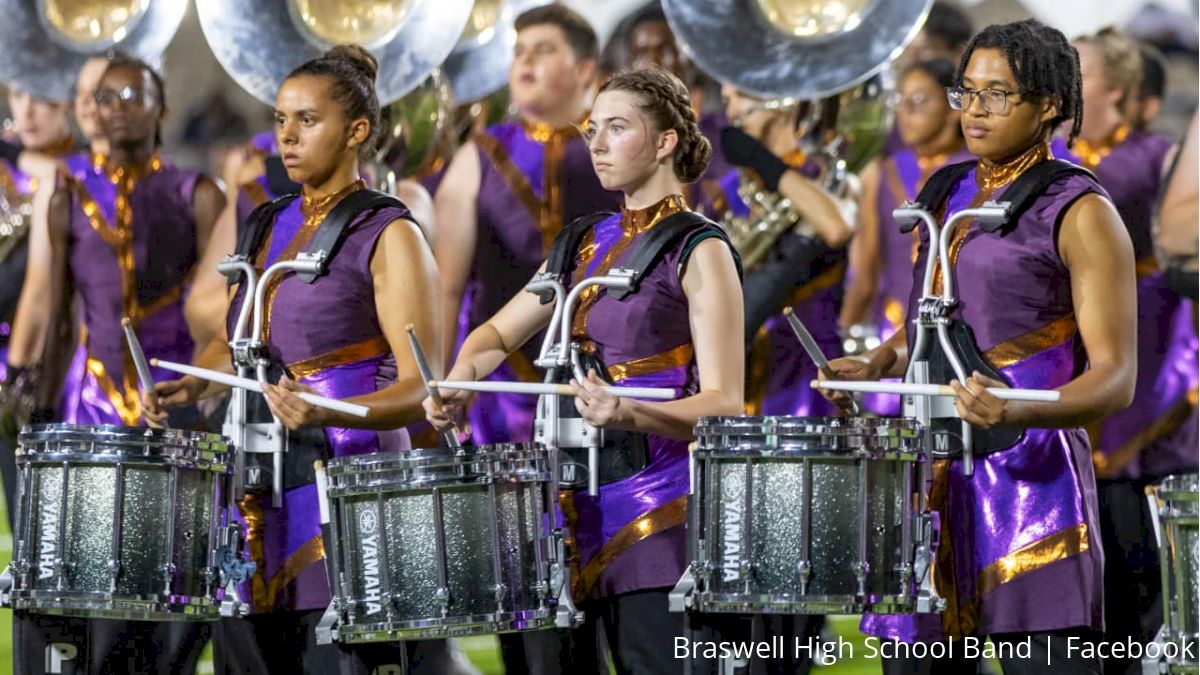 So, it's no secret that, within a margin of error, some of the highest-scoring top bands on the Bands of America schedule come from some of the same geographic areas.
We're two weeks into the 2023 season, and bands from two of those key hotbeds have gotten their chance to make some headlines.
The highlights:
Carmel and Avon, a pair of Indiana bands who consistently rank among the Grand Nationals top five, and went No. 1 and No. 2 last season, came out on September 16 and both broke 80 points in Louisville.
Carmel's top number, 81.600, was four points higher than any first-weekend score from 2022.
Then, a week later, among several eye-catching events, the Austin, Texas area got its first crack at the 2023 BOA stage. Not to be outdone, a pair of Texas bands — Rouse, an early mover and shaker, and Vandegrift, the 2019 Grand National champion — broke eighty-five, while another two broke 83.
For further context, the top Week Two tally from 2022 was an 83.725, and it was earned by Vandegrift.
Okay, so a few scores have been pretty good so far this fall. What's next to round out the September schedule? How about a four-show weekend that includes three Texas shows? Sound good? Let's talk about it.
As far as Texas is concerned, we've got three September 30 events, set to take place in Midland (West Texas), Shenandoah (Houston area), and McAllen (very, very South Texas), plus a midwestern showdown in Des Moines, Iowa.
Here are just a few things to watch out for this weekend:
Shenandoah is arguably the weekend's competitive headliner, set right outside of Houston, a popular metro for quality competitive marching bands.
Of the 27 bands appearing in Shenandoah this weekend, five ranked between 23rd and 29th at last year's BOA San Antonio Super Regional, with another six finishing inside the top 45. Of last year's bands that appeared at the Shenandoah event, the winner — The Woodlands — won't be in attendance Saturday, but Cy-Fair, which took second, will be back to look for the top spot.
Wylie East, Clear Brook, Klein Oak, and Friendswood — all of which scored among last year's Shenandoah top eight — will also appear this weekend.
Down in McAllen, this year's event features a very similar lineup to the same event a year ago. John B. Alexander, which will close out the Prelims lineup, won all three caption awards in the 2022 McAllen event and took top marks overall.
Six other of last year's McAllen Regional finalists — including third-place Roma and fourth-place Del Rio, both of which finished less than three points behind the top spot — will take another crack at the September South Texas event.
The Midland event features just one band that scored inside the Top 25 at least year's San Antonio event, and that's Robert E. Hendrickson, which will go on last in Prelims. This event could be anyone's ballgame.
This same event was a week later in the 2022 season, and saw out-of-state Clovis (New Mexico) — which will compete this weekend — take an impressive second place. Sachse, Braswell, and Permian — all of which finished within about two points of Clovis' second slot — will also compete in Midland this weekend.
2023's event will feature a new and highly-competitive face, as Mustang — which earned 17th place at last year's Grand Nationals — will make its way to South Texas for an early BOA appearance.
Finally, in Des Moines, a smattering of midwestern bands — representing seven unique states — will go head to head.
Last year's runaway winner, Lincoln (SD), will compete once again, and be joined by two more of last year's top five finishers, Bellevue West (NE) and Blue Valley Southwest (KS).