Marching Band FAQs: When Was It Invented? Most Played Songs? Cost? More!
Marching Band FAQs: When Was It Invented? Most Played Songs? Cost? More!
When was marching band invented? What's the most played marching song? How much does marching band cost? Check out our Marching Band FAQ to find out!
Sep 15, 2023
by Natalie Shelton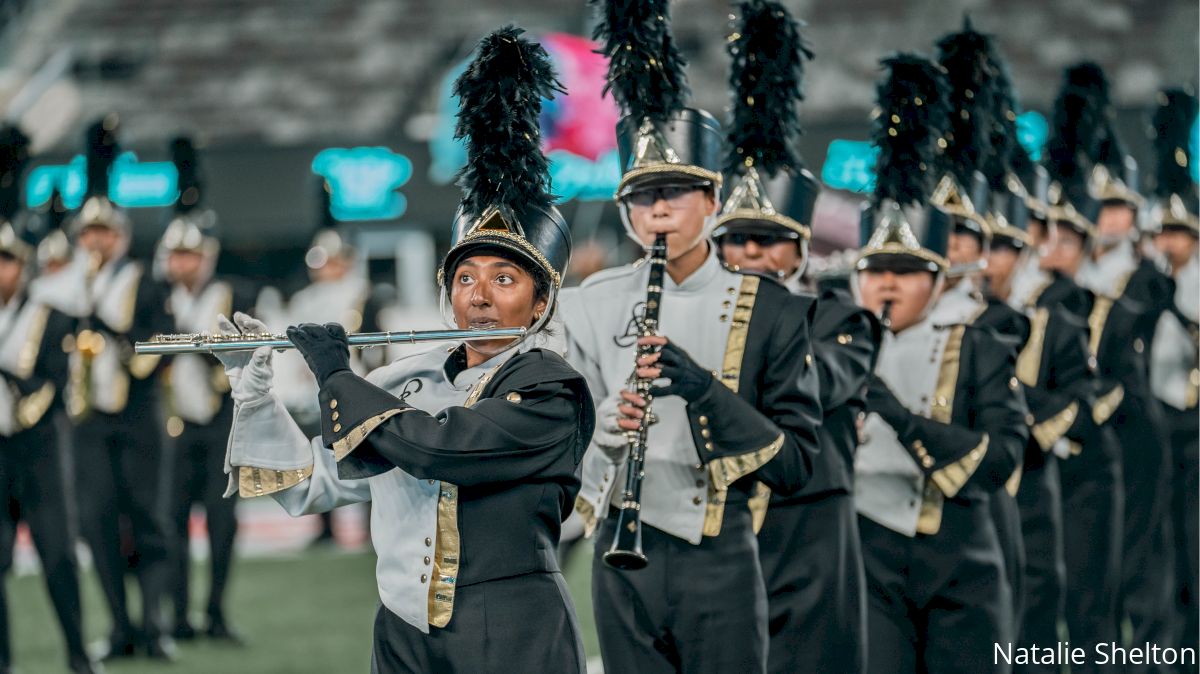 Whether you're brand new to marching band or a seasoned pro, the experts over at FloMarching are here to answer some of the most frequently asked questions about marching band! Check out the compiled list of questions and answers below.
When was marching band invented?
If you didn't know, marching bands have been around for a long time. "The earliest military marching bands that historians have documented were from the Ottoman Empire in the 13th century. The Ottomans conquered vast swaths of territory in Northern Africa, the Middle East, and Southern Europe and brought their marching band traditions with them." (Yamaha) Later in the 18th century, fife and drum corps were born out of the Revolutionary War era, laying the ground for our modern military and police bands.
When is the marching band season?
This will vary state by state (depending on when school starts) but typically the marching band season begins in August with band camp and goes through mid-November. If you're in a college marching band and attending a Bowl game, it is possible your season will extend through December or January.
What's the most played marching song?
While the 'most played' song may be hard to pin down, a few of the most widely played, popular marching band songs include:
Seven Nation Army by The White Stripes
Eye of the Tiger by Survivor
Sweet Caroline by Neil Diamond
And if you're looking for some more classic options:
The Stars and Stripes Forever by John Philip Sousa
When the Saints Go Marching In
Semper Fidelis by John Philip Sousa
What are some of the most popular marching bands?
When it comes to high school and college marching band programs, here are some of the most popular:
College bands:
Ohio State University Marching Band
University of Michigan Marching Band
Penn State Blue Band
Southern University Human Jukebox
Tennessee State University Aristocrat of Bands
High school bands:
Avon High School
Carmel High School
Broken Arrow High School
Hebron High School
Tarpon Springs High School
What's the difference between band and marching band?
The main difference between band and marching band is the distinction of 'marching,' Simply saying "band" most often refers to a sit-down, concert-style ensemble of students being led through a performance by their instructor who acts as the conductor. These performance usually happen in auditoriums and concert halls.
On the flip-side, "marching band" often refers to a high-energy public performance ensemble made up of musicians, percussionists, color guard, and sometimes a dance/pom/baton team. The goal of a marching band is to deliver a crowd-pleasing performance to an audience while playing music, spinning equipment, and marching memorized drill movements for a 5-12 minute routine.
How much does marching band cost?
The cost of participating in a high school marching band program will vary based on many factors, such as travel schedule, if the program is buying new uniforms, etc. It's impossible to put out a blanket statement that will cover every program across the nation (or the world), but it's likely that participating in a marching band program will have some sort of cost associated with it. The great news is that more often than not, programs will offer some sort of fundraising opportunity to help families cover any costs of participating in the program. Many students are able to fully pay their dues from fundraising opportunities alone, so don't let any potential fees be the reason you don't march! If you're nervous about meeting your financial obligations, have an open conversation with your band director and see what they may be able to do to help.