5 Marching Training Tips From The Experts at FloMarching
5 Marching Training Tips From The Experts at FloMarching
Proper training prior to any DCI, WGI, or marching band season is the key to success. Check out these 5 marching training tips from the FloMarching experts
Sep 14, 2023
by Natalie Shelton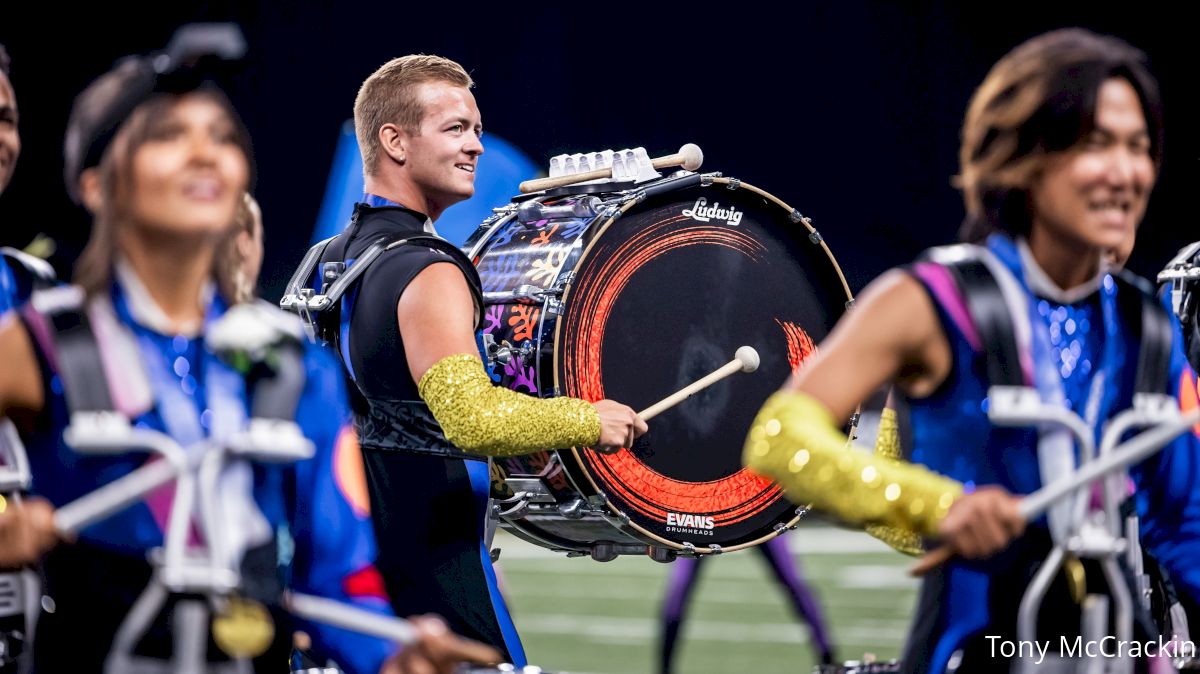 Proper training prior to any DCI, WGI, or marching band season is the key to success and an injury-free season. Check out these 5 marching training tips from the experts at FloMarching
1. Start Your Preseason Training Early
Whether you're hoping to up your cardio game or gain back some muscle, it's imperative that you start your preseason training early. Ideally, you'll want to start getting back in the gym anywhere between 1-2 months prior to the start of the season so you can see the positive effects of your training show up on day one of rehearsal. Keep in mind that your goal should be staying consistent and easing into your exercise plan rather than pushing your limits on day one and risking injury. Going along with that...
2. Train Specific Muscles Based on What You March
Whether you're marching a bass drum, spinning a rifle, or conducting, training specific muscles to help enhance your performance during a run is a great way to be prepared on day one of the season. Hone in on the muscle groups that are pivotal to your marching (biceps, back, overall flexibility, etc.) and find workout guides that help train those specific muscle groups that will get worked the most. Don't forget to properly warm up and warm down to keep your body feeling good!
3. Proper Nutrition Is Key
You're not going to be able to pack on the muscle or push yourself in the gym or at rehearsal if your body isn't properly fueled. Aim to drink half a gallon or more of water per day and get in your key proteins, carbs, and fruits/veggies so your body can adequately handle the strain of long rehearsal days. Remember that food is fuel and our bodies can't run on empty!
4. Get A Good Pair (Or Two) of Supportive Sneakers
The shoes you walk around in casually all day are likely not the shoes you want to be wearing at rehearsal. Our friends over at Marching Health advise against wearing shoes that don't have proper support, including Converse, Hey Dude shoes, and Vans. "If you can take a shoe, heel to toe, and twist it to make it look like a Twizzler, it does not have enough arch support for marching." The experts at FloMarching encourage all new and veteran marchers to get professionally fitted for their running shoes with the goal of finding a shoe that fits their specific needs. Running shoe stores like Fleet Feet are a great option because they have machines that scan your feet and provide shoe recommendations based on your unique features. And because you'll be on your feet a LOT during any given marching season, you. may want to invest in two pairs and rotate them to keep the wear and tear minimal. Our friends at Marching Health even have a guide of the best marching shoes for 2023 - take a look!
5. Don't Forget to Train Your Mental Game
Any DCI, WGI, or marching band season can come with a lot of mental fatigue in addition to physical fatigue. It's important to set aside time throughout rehearsal breaks and on days off to unwind and relax both physically and mentally. Taking time to properly rest (in all capacities) is key to making sure you're not burnt out or feeling constantly overwhelmed. Keep an open dialogue with your director and section leaders/captains to ensure you have people in your corner who can help ease the burden when things get tough throughout the season.