2023 DCI World Championships
MVP of the 2023 DCI Season: The Drum Corps Media Staff
MVP of the 2023 DCI Season: The Drum Corps Media Staff
MVP of the 2023 DCI season: drum corps media staff members. Let's hear it for the photographers, graphic designers, videographers, and social media managers
Aug 25, 2023
by Natalie Shelton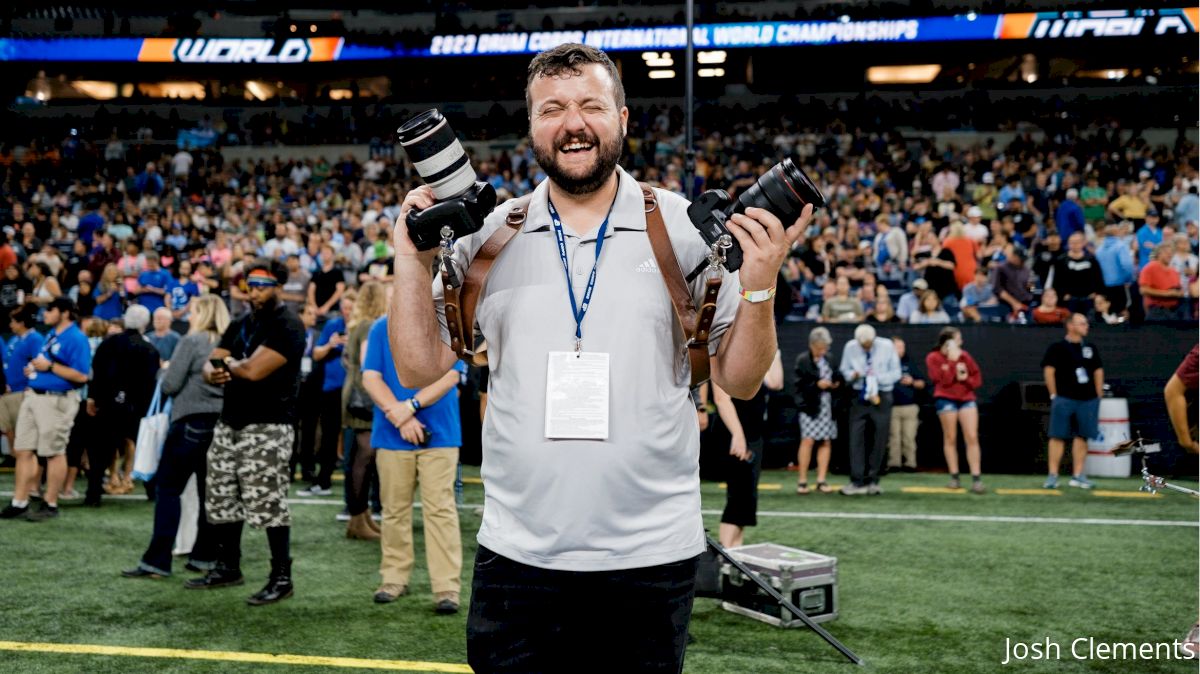 This season of drum corps was another full of history-makers and record-breakers. Fans saw some incredible performances on football fields across the US this summer, full of emotion, passion, and joy. And those emotions, in turn, were shared with fans across the world on individual corps social media channels.
From Instagram to X (RIP Twitter), Facebook to YouTube, we have the incredibly talented and hard-working drum corps media staff members to thank for bringing fans into the fold and helping them feel like they were experiencing the summer right alongside their favorite drum corps.
Media staff members wake up early, go to bed late, and produce top-tier content that helps create lifelong memories for marching members, fans, and staff members to look back on every season. They know the show just as well as the marching members because they're on the sidelines, day in and day out, in the heat and rain, all the while trying to make content the fans and marching members will be proud of.
It can sometimes be a thankless job, but ask any media team member if their experience was worth it, and I'm betting they'll say yes.
To commemorate a year of (what I think is) the best media drum corps fans have ever seen, here are some of the photo carousels, videos, interviews, and graphics that deserve their own round of applause, and show off the talents of media members across both World and Open Class.
So give these corps a follow, scroll back through their posts, give them a like or comment, and let your media team know that you appreciate them.
Blue Knights
Southwind
Bluecoats
Spartans
Boston Crusaders
River City Rhythm
Tony McCrackin (FloMarching & DCI Photographer)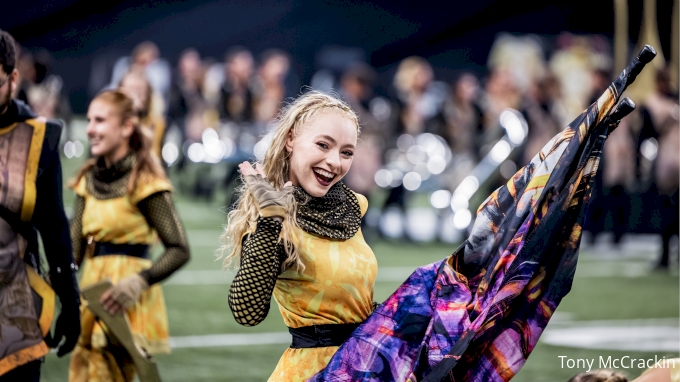 Check out his full gallery of Semifinals photos by clicking here!
Blue Devils
Columbians
Blue Stars
Colts
The Battalion
Phantom Regiment
Colt Cadets
Carolina Crown