DCI
Carolina Crown Reveal 2023 DCI Show, 'The Round Table: Echoes of Camelot'
Carolina Crown Reveal 2023 DCI Show, 'The Round Table: Echoes of Camelot'
Based on Sir Thomas Malory's "Le More d'Arthur," Crown's show 'The Round Table: Echoes of Camelot' is a modern retelling of the rise and fall of Camelot
May 25, 2023
by Natalie Shelton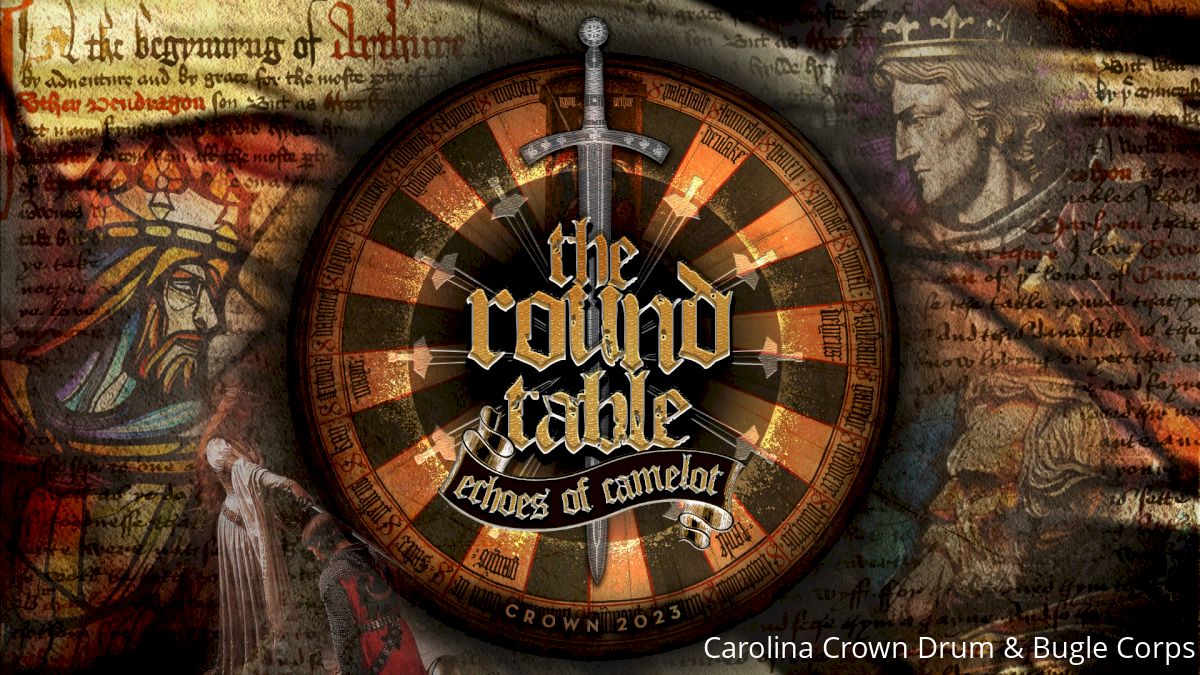 Spring training may be underway for some DCI corps, but we've still got a few more show announcements to cover for the 2023 DCI season. Next up to reveal their show title and repertoire, and give fans an insight into what they can expect this summer: Carolina Crown. The Rock Hill-based corps just announced their 2023 program titled, 'The Round Table: Echoes of Camelot'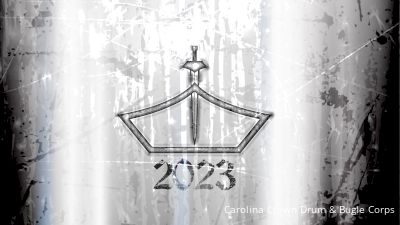 Here's the show description, as described by Carolina Crown:
A legend told for centuries. The boy who would be king. Compelled to embrace his destiny, King Arthur assembled a court of brave, fierce, and honorable followers who pledged their lives and loyalty to him. Their shared vision: to create a kingdom where justice, harmony, and the noble principles of chivalry prevail. And Camelot—the court and stronghold of King Arthur and the Knights of the Round Table—was the epicenter of their dreams and mythic quests.

Yet, even in a realm of loyalty and honor, forbidden passions lurk. A flawed hero, the gallant Sir Lancelot, surrenders to the beauty of Queen Guinevere. And their love affair becomes a tale of secrecy and betrayal, igniting a spark that weakens Camelot and serves as the catalyst for its eventual downfall. Arthur becomes weakened and vulnerable. And as the sun sets on his reign, he finds himself haunted by the weight of his choices. He questions whether the sacrifices made were worth the cost. Will his story and his Camelot be forgotten, or will they be forever remembered and revered?

Based on Sir Thomas Malory's "Le More d'Arthur," our production is a modern retelling of these fabled legends and the rise and fall of Camelot.
The corps then goes on to describe both the show and the repertoire as, "Passionate, powerful, thrilling, and timeless." The vibes? Already immaculate.
Speaking of musical selections, here's what Crown fans can expect to hear played on the field this summer:
The Night Window by Thomas Newman
Bachelorette by Bjork
String Quartet No. 2, Mvt. 2 by Bela Bartok
Requiem in D Minor (Lacrimosa) by Wolfgang Amadeus Mozart
Stampede (from Australia) by David Hirschfelder
All is Full of Love by Bjork
Tristan and Isolde by Richard Wagner
Manifest 3 by Elliot Goldenthal
The Wounded King by Michael Klesch, Michael Martin, Kevin Shah, and Mike Jackson
Dido's Lament by Henry Purcell
Based on the show description and after listening to the source material for this show, it seems clear that fans can expect high intensity, sweeping emotion, and Crown's classic showmanship to create a truly compelling show this season!
Be sure to follow Carolina Crown on Instagram, Facebook, YouTube, and TikTok to keep up with all things Crown this summer!
---
Interested in catching a performance of 'The Round Table: Echoes of Camelot' this summer? Check out Crown's tour schedule below to see if they'll be performing in a city near you!