DCI
Madison Scouts Reveal 'The Sound Garden' As Their 2023 DCI Program Title
Madison Scouts Reveal 'The Sound Garden' As Their 2023 DCI Program Title
It's another busy week of 2023 DCI show announcements! Today, Madison Scouts announced their 2023 DCI program titled, 'The Sound Garden.'
May 19, 2023
by Natalie Shelton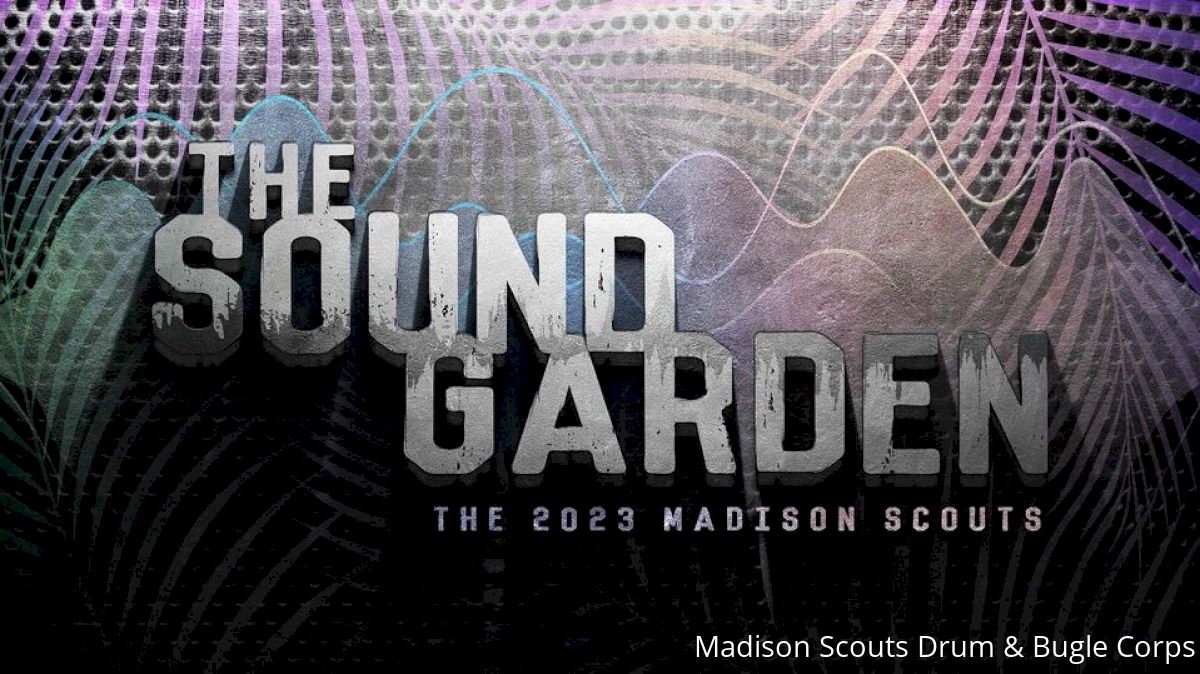 It's another busy week of 2023 DCI show announcements! Today, the Madison Scouts announced their 2023 DCI program titled, 'The Sound Garden.' Check out the show announcement trailer below:
While the trailer doesn't reveal any concrete information about the show, a press release put out on the Madison Scouts website gives fans more insight into this season's production:
The Madison Scouts present their 2023 production titled The Sound Garden. Influenced by the Seattle-based rock band "Soundgarden", who are themselves named for an aural-based art installation, the show's intent is to combine an energetic combination of musical styles, sounds, and visual textures to create and cultivate a blooming garden of sound.
The article later goes on to describe the musical inspiration behind the show and drops details on the repertoire for the program, teasing the show as having "a creative soundtrack anchored by selections from the rock group Soundgarden, as well as big band repertoire, sourced from both contemporary and classic jazz composers." The repertoire for 'The Sound Garden' includes:
Rusty Cage by Chris Cornell/Soundgarden
La Mer by Claude Debussy
Hold Music by Jacob Mann
Black Hole Sun by Chris Cornell/Soundgarden
23 Degrees North, 82 Degrees West by Bill Russo/Stan Kenton
"We bring to the field a show with a lot of power and energy right from the start of the production," says Program Coordinator Jason Robb. "Our priority in design was to give our membership a show that can connect with the audience emotionally and provide an opportunity to entertain fans night after night as we make our way through this summer's DCI tour."
Fans should get excited because, from the looks of it, this is going to be a memorable season for the Madison Scouts!
---
Interested in catching a performance of 'The Sound Garden' this summer? Check out the Madison Scouts tour schedule below to see if they'll be performing in a city near you!